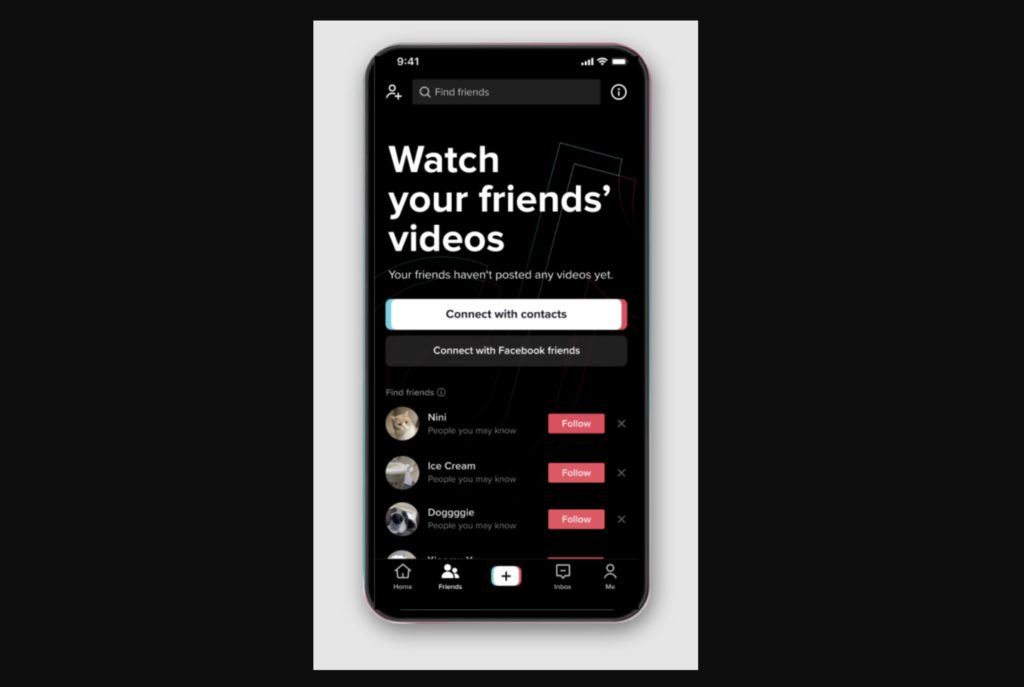 TikTok is launching a new Friends tab that will replace Discover at the bottom of the app menu.
The goal of the tab is to help people find content from their friends to connect with. 
It's a way to hand over the power of selection to its users rather than recommending content based on viewing history or alternative algorithms. 
If you click on the Friends tab, a banner pops up that suggests "watch your friends" videos. Alternatively, the app will suggest that you connect to contacts. 
The move away from its Discover tab which lets users search for specific content is interesting because it may signal a shift toward TikTok aligning itself as more of a social app. 
The app already offers a Following tab which lets people follow others on the app. 
But the new Friends feature goes beyond that by placing a greater emphasis on content discovery rather than trending videos.