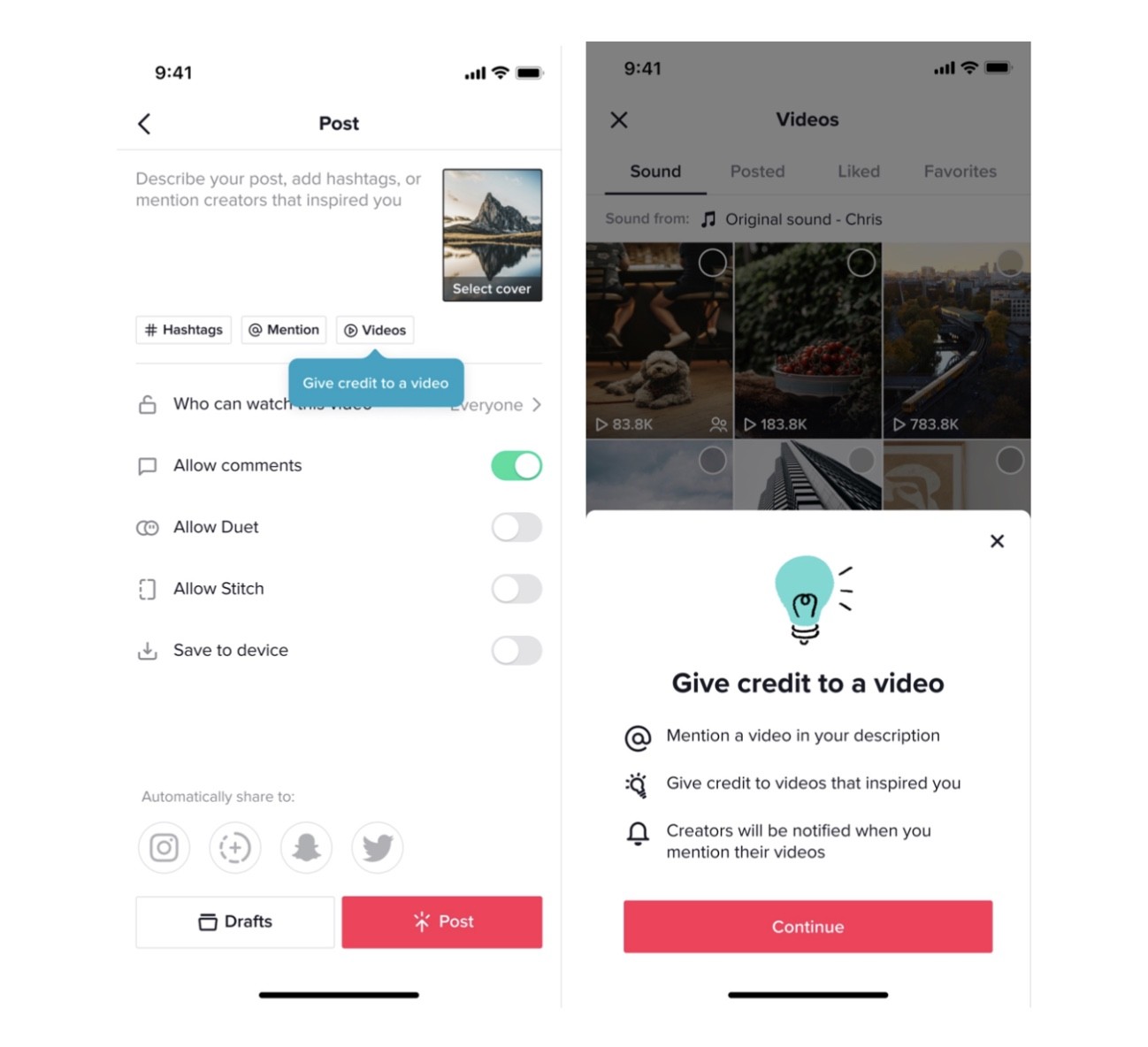 TikTok is making it easier to give credit where credit is due. Often trends on the app tend to spiral without sufficiently attributing their creators. 
Now the company has rolled out new tools that let users credit originators of trends via educational prompts and videos. 
When sharing a post, creators can now access crediting tools to tag, mention and credit a video in the description. 
"Whether taking part in the latest trend, adding a punchline to a joke, or creating the next viral sound, creators can easily and directly cite their inspiration," the company wrote in a blog post. 
TikTok is also committed to rewarding originators of trends through its Originators series and the TikTok Originators monthly social series that spotlights top originators on the platform. 
"It's important to see a culture of credit take shape across the digital landscape and to support underrepresented creators in being properly credited and celebrated for their work. We're eager to see how these new creator crediting tools inspire more creativity and encourage trend attribution across the global TikTok community," the company wrote.
Giving credit is easy enough. Simply tap the "video" icon when creating a video and select the video to add the tag.