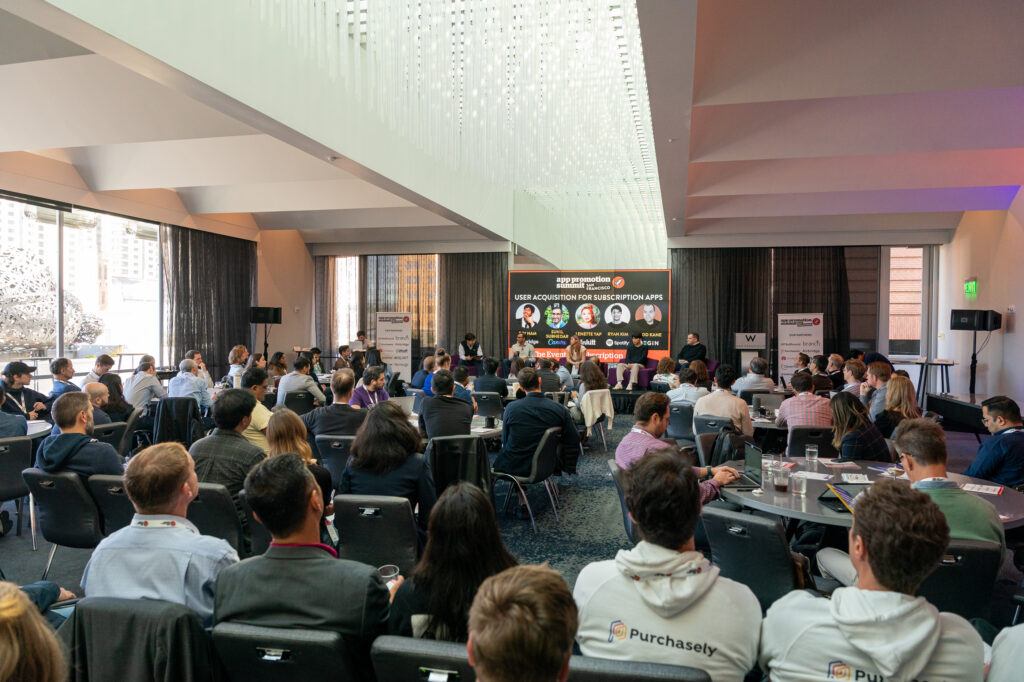 The number of apps with subscription models has grown rapidly in the last few years and nearly 30% of IAP spend came from subscriptions in Q1 2023. 
The app economy is projected to hit $614 billion by 2026 and apps across all verticals are building huge recurring revenue streams and engaged user bases through subscriptions.
However, with monthly app subscriptions costing on average $8.94 and less than 2% of app downloads converting to paid subscribers, succeeding with subscription apps remains tough as users cut back on spending.
At APS San Francisco – Subscription App Strategies we will cover how to drive subscription app growth through better analytics, acquisition, activation, monetization and retention.
We will explore how to level up your subscription app marketing game by answering questions like…
How to acquire subscription app users?
Getting your product-market fit right
Targeting the right, paying users
Referral and reward programs
How to activate them after download?
Optimizing onboarding experience
Push permissioning
Getting the value proposition right
How to get a monetization strategy right?
A/B testing of pricing tiers
Paywall optimization and promotions
Using LTV:CAC
How to achieve long-term retention?
Cross-channel messaging
Predicting (and preventing) friction areas and churn
Win-back programs
Would you like to join us on Thursday 28th September? Apply for a ticket here.