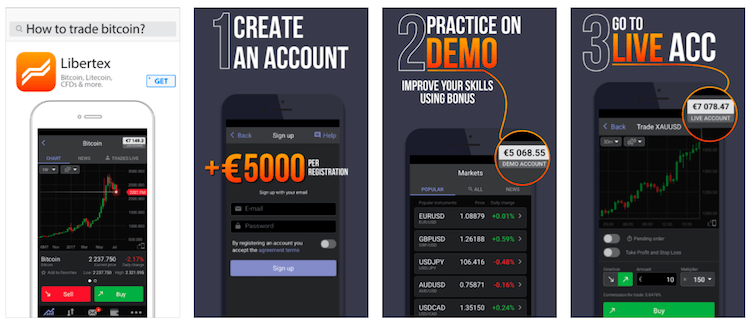 Alexander Janssens, Performance Sales Director for EMEA, Mobvista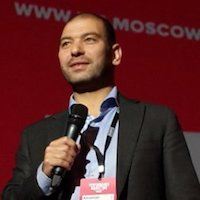 So much of the noise around the mobile advertising industry is focused on the sectors that spend the most – with mobile games being the obvious example.
However, there are lots of other app categories where mobile advertising is in good health. So as a company that has a focus beyond games we thought it would be interesting to share our recent experiences of creating and delivering a successful campaign for a finance app.
The app in question is Libertex. It's one of the best known online trading and investment platforms, with 2.2 million customers trading from 27 countries around the world. It's aimed at people who need a simple, online brokering service for forex, precious metals, indexes, soft and energy commodities, cryptocurrencies, and stocks.
Libertex launched its mobile app in 2016. Ever since it has consistently ranked as one of the most popular Finance apps, in an extremely popular and competitive category.
Planning the campaign
Libertex started working with Mobvista towards the end of 2017. They wanted to target consumers in Latin America, Russia and Western-Europe. The typical user demographic for this kind of app is men aged 25 to 49, making this an older wealthier user demographic than your typical mobile app.
Libertex specifically wanted to target active users that would be most likely not just to install the free demo version of the app, but to move from there to the full version which requires the user to deposit real money into their Libertex account – a significant achievement for any campaign.
Building a campaign to deliver the right results
The first priority of the ad campaign we ran was to acquire new users – but in this case, a user was defined not as a new install, but as a new account registration. The second was to increase the number of First Time Deposits (FTD) – essentially, the number of people registering an account and depositing money with the intent to start investing via the app.
The decision to install and sign up for an investment app is both a practical one and an emotional one. Practical, because a person will most likely do some research before making a decision on which one to choose, meaning that you need to convey the key features and benefits. And emotional, because for many people investing is driven by something timely like a work bonus or raise, or a sense of not wanting to miss out on an investment opportunity.
Because the objective of the campaign was not just to drive installs, but to also migrate users from the demo version of the app through to the fully featured version, it was important to choose the right kind of campaign. 
In this case, the team decided that a Cost Per Registration model was the most appropriate. With this approach, Libertex would only pay for each new user that not only downloaded and installed the app, but which also continued through to fully register for a Libertex trading account.
We took this approach as a pure Cost Per Install or Cost Per Acquisition campaign would struggle to find the right audience and inventory to be effective. The challenge was not to find first-time users of this kind of app, but rather to encourage users that were familiar with online trading or who had already tried the demo version to progress to become a full-time depositor. By using a CPR approach we could then refine and optimise the campaign over time, focusing on a smaller target audience in order to drive the desired results.
Lessons from a finance app marketing campaign
When marketing any kind of finance or trading apps, there are a number of common challenges to overcome, regardless of budget or any brand awareness the app or service might already have.
Firstly, it is a small, niche category, with a number of well-known companies already present. So as well as capturing new users, there is a constant battle to retain the existing user base and try to capture users from other similar apps who have lapsed or churned. 
Secondly, it means there is less ad inventory that is relevant to the target demographic. This means that the CPI can be considerably higher – around 10x more than the CPI for a mobile game. This means there is less room to manoeuvre – and that your ad creative needs to work first time.
Choosing video as the most effective ad medium
The more information you have convey to the customer, the more carefully you need to consider the format and placement of your ad. 
Mobile video is a much better format for explaining products or services which are more complex. So for something as detailed as a forex trading app, video ads are the obvious choice.
We used ad creatives that were linked to a particular moment or topic that would cut through the noise; for example idea of using the app to invest your Christmas bonus, or tying into the hype around the value of Bitcoin and cryptocurrencies.
As the campaign was rolled out, we looked very closely at the attribution data so that we could quite aggressively optimise around those publishers who's inventory was bring us the right kind of customer.
Was the campaign a success?
Normally, this is the bit where we share some pretty graphs of how the campaign performed. But, as Libertex continues to work with us, we are not at liberty to reveal any details of this particular campaign. However, I can share that we achieved our targets, and as a result, we have extended our work with Libertex into several other markets, and they continue to be one of our most significant non-gaming clients.
The key lessons from this campaign are those very specific goals can be achieved, as long as the ad creative and the right advertising medium are chosen. Using a CPR model may mean fewer new customers at a higher acquisition cost, but as someone registering an account is very likely to become a paying customer, the risk is reduced, and the ROI more concrete.
For Mobvista, working with Libertex was a challenge, but one which we were happy to pitch ourselves against. It's given us valuable experience, and proven that with the right strategy, mobile advertising can achieve a lot more than the simple install-based campaigns that we all hear about all the time.