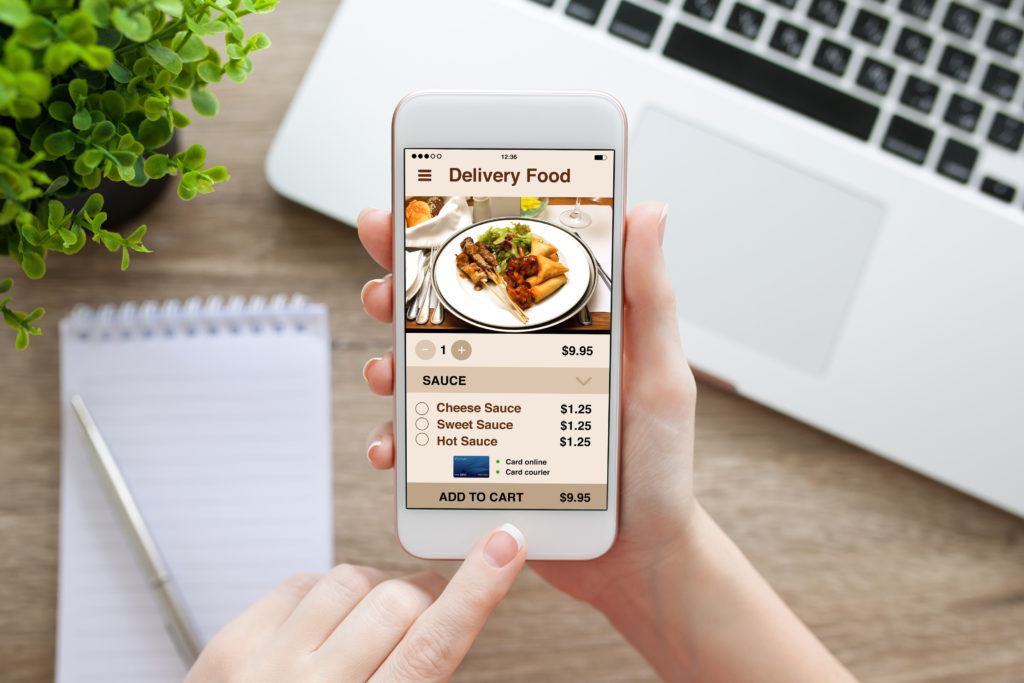 By Greg Wang, Head of Sales, North America at Adjust
Food delivery was one of the fastest-growing app verticals of 2020 globally, becoming somewhat of an indispensable tool in consumers' lives for ordering food in a safe, socially distanced and convenient way.      The dramatic change to the way consumers enjoyed restaurant and takeaway food led to a boost in user engagement with food delivery apps.
The top four food delivery companies in the U.S. — DoorDash, Grubhub, Uber Eats, and Postmates — brought in roughly $5.5 billion combined revenue from April to September 2020, more than twice as much as their combined $2.5 billion in revenue during the same period in 2019. Nearly two years on, this growth doesn't appear to be slowing down, as consumers who ordered food via apps out of necessity throughout the pandemic continue to do so.
Food and drink delivery apps still on the rise
Despite relaxed restrictions and many restaurants slowly opening up for the dine-in experience, consumers have maintained the habit of placing orders through food delivery apps in 2021, with revenue projected to reach new heights in markets globally. Business of Apps projects that the global market for delivery apps will increase to $120 billion by the end of 2021, reaching $300 billion by 2027.
Adjust's data reflects this, showing a consistent upward trend in growth for food and drink delivery apps, with no signs of slowing down. Global installs increased by 25% in 2020 compared to 2019, and are up by a further 21% so far in 2021.
Looking at APAC, installs were even more impressive, increasing by 37%, topped off by an additional 6% this year. In North America, the 2020 boost hit 30% and is up another 10% in 2021. Compared to other regions, EMEA saw the least growth in 2020 with a 12% increase, but the market is booming in 2021, up 37% this year so far.
Users have a taste for ordering in
While installs have been impressive, sessions have been even more remarkable. Global sessions of food delivery apps skyrocketed 88% in 2020, compared to 2019, and have jumped another 43% so far in 2021.
Taking another regional look, sessions in APAC exploded in 2020, growing 128% compared to 2019, and have steadily continued in 2021, posting a boost of 42% by the end of Q3. Similarly, sessions in North America jumped a whopping 122% in 2020 and have grown by a further 45% in 2021. While not quite as momentous as the others, sessions in EMEA also saw significant increases, at 41% and 42% in 2020 and 2021, respectively.
The average session length has also consistently increased in all regions. The global average session length in 2019 was 11.03 minutes, increasing significantly to reach 12.85 minutes in 2020 and 13.59 so far in 2021. APAC's average session length has grown the most, with 9.74 minutes in 2019, 12.05 in 2020, and 12.69 in 2021. EMEA also posted substantial boosts, with 9.93 minutes in 2019, 10.45 in 2020, and 11.3 in 2021.
Future of food and drink delivery apps
The pandemic and life in lockdown led to an evolution in how we consume products and buy food. The need for safe, easily-accessible services fit perfectly with the existing models offered by food delivery apps.
By optimizing their services and offering user-friendly experiences to meet the increasing demand, food delivery apps have positioned themselves brilliantly — leaving users hungry for more. But with the increased demand comes increased competition. It is essential for apps to stand out and have a clear path to building loyalty with their users over time.
Here are three marketing channels food delivery app marketers must use to achieve the best results.
Landing Page
The most successful food delivery apps offer their customers a website that can be used in unison with their mobile app, to ensure an optimal user experience. Users can log in via their desktop and in-app, enabling them to use your services in whichever way best suits them. For example, Uber Eats and Just Eat both advertise their mobile apps with large panels on their landing page, with Just Eat suggesting that users download their app "for faster ordering and more personalized recommendations".
ASO
ASO (App Store optimization) is the practice of increasing installs in the App Store and Google Play Store. This is achieved through a series of best practices, such as:
Using keywords in your name and app description: It's important to feed the app store's algorithm with the necessary information so that you can acquire organic users.
Detailing app features, key benefits and your USP within your description: Make sure potential customers know why they should install your app instead of your competitor's.
Including useful and engaging screenshots and videos: This will make your app store entry more engaging and give users the best impression possible as to what they can expect post-install.
Localizing content: translating and tailoring content based on the region will help to ensure that you to stay relevant across different markets.
Making your app searchable by vertical: Selecting your app category is another important step that ensures your app can be found to increase your organic installs. Including your app in a secondary category as well increases the ways in which users can find your app organically.
Email Marketing
Email marketing is a successful marketing method that can help you connect with users. According to HubSpot, "more than 50 percent of US respondents check their personal email account more than 10 times a day and it is by far their preferred way to receive updates from brands".  Email marketing is successful for reaching out to customers because users have to opt in and have therefore actively shown interest in receiving emails related to your app.
You can use email marketing to reward users with promotional deals which will build brand loyalty and incentivize users to return to your app. You can also send subscribers newsletter updates which is another way to share blog content and encourage users to follow you across your social media channels.
Developing loyalty programs, offering coupons or digital stamp cards, or investing in gamification are few additional examples of methods that can be leveraged into successful user acquisition and retention strategies in the food delivery app vertical.
The food delivery app vertical is set to continue growing and evolving as markets take shape in a post-pandemic world. To thrive, it's essential that apps partner with the restaurants and vendors that best suit their user's needs, and that they find clever ways to incentivize continued use in this more-competitive-than-ever space.