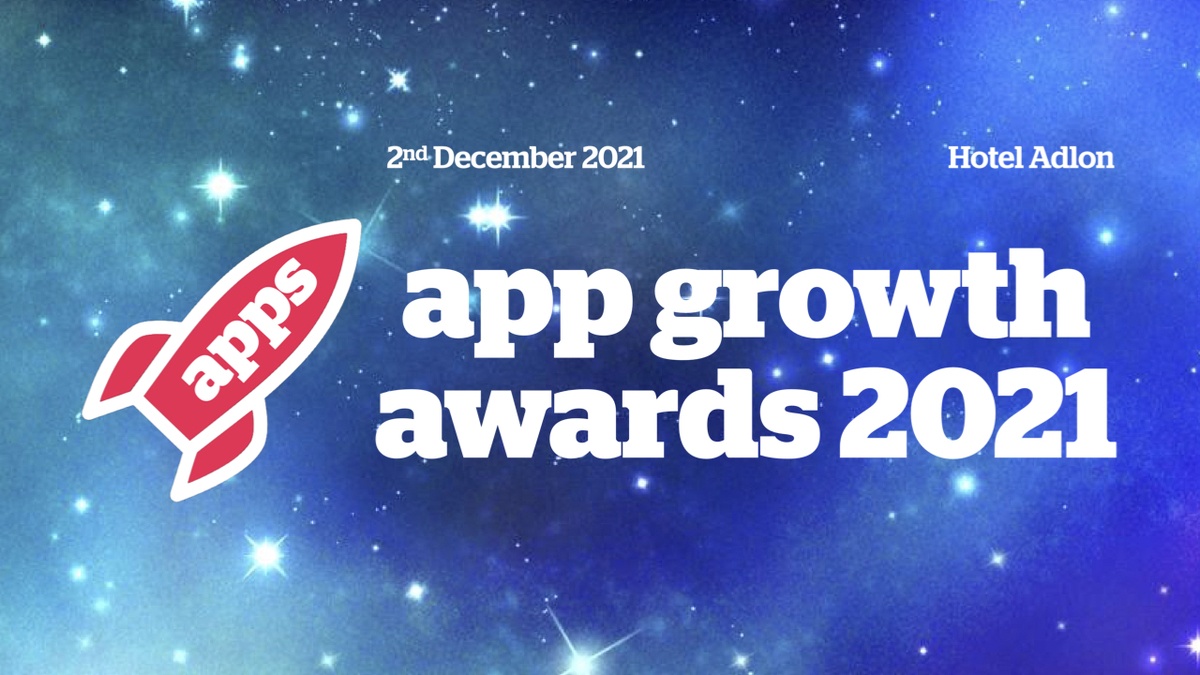 We are delighted to reveal the 2021 shortlisted finalists for the App Growth Awards, now in its fifth year of celebrating success in the global app industry. 🍾

Our international panel of 19 expert judges whittled down over 280 submissions. The vast array of entries from a myriad of companies highlights the growing size of an increasingly sophisticated app growth ecosystem.

All the shortlisted finalists will be celebrated and the winners announced at our ceremony on December 2nd at 7pm at Hotel Adlon in Berlin.

The shortlisted finalists, by category, are as follows:

App Advertising Platform
AppLovin
Zoomd
Smaato
HUAWEI Ads
App Samurai

App Analytics Platform
AppFlyer
Qonversion
Swaarm
Adjust
Protection Suite

App Data Platform
AppTweak
SplitMetrics
yellowHEAD
Sensor Tower
Qonversion

App Engagement Platform
Iterable
Kumulos
Leanplum
Storyly
Remerge

App Growth Innovation
Bango Audiences by Bango
Experian by JellyFish
Tise
Photomyne
Teltech

App Marketer of the Year
Dmitry Dybal, Yolla
Muhammad Jaseel S, FareFirst
Nerea Apesteguia, Admiral Media
Ozgur Taskaya, BcnMonetize
Emre Fadillioglu, App Samurai

App Marketing Agency of the Year
Phiture
AVOW
Rocket10
TATAM Digital
AppAgent

App Video
Jigsaw by Weirdo
Singing For Good by Smule
LEGO Life by Phiture
Keap Second Phone Line by App Growth Network
RAID: Become a Believer by Plarium

Fastest Growing App
Petal Maps
Uptime
Flow Lab
Hotter Shoes
Reface

Growth Team of the Year
Goodgame Studios
CodeCheck
Rocket Lab
Yodel Mobile
Teltech

Retention Campaign
Soundcloud and Phiture
Winelivery and REPLUG
Swiggy and Affle
Clever Ads by Arde
Manchester United and Airship

Influencer App Campaign
Smule: Anyone Can Sing
MX TakaTak by Affle
Fabulous X TATAM Digital
The Power of the Landing Page by Get Ramped
Tandem Influencer App Campaign

ASO Tool
AppTweak
Geeklab
Storemaven
App Radar
Asodesk

ASO Agency of the Year
PICKASO
Redbox Mobile
Phiture
REPLUG
Yodel Mobile

User Acquisition Company
SearchAds.com
App Samurai
Bidease
HUAWEI Ads
Zoomd

App Leader of the Year
Sacha Lazimi, Yubo
David Barnard, RevenueCat
Gilad Bechar, Moburst
Dave Bell, Gummicube
Jay Johnston, poq Commerce

App Store Marketing Campaign
Fertility Circle by Redbox Mobile
Levi's by Affle
B&Q by Yodel Mobile
Keap by App Growth Network
Frankly by Web Republic

Social App Campaign
St. Valentines Day Campaign by Yolla
Jigsaw by Weirdo
Instagram vs Reality by CodeCheck
Growing Komoot by Phiture
Social App Campaign by yellowHEAD

Health & Fitness App Campaign
BetterMe
My Online Therapy by Yodel Mobile
Spartan Apps by App Growth Network
Heavy Bag Pro

Financial App Campaign
MrBeast & Current
BLOX & Wuzzon
frankly & Webrepublic
8 Days of Moneyhub
Clark & Admiral Media

E-Commerce App Campaign
KFC by Affle
Winelivery by REPLUG
PLT Black Friday by Redbox Mobile
Tise

Entertainment App Campaign
Portable North Pole by App Growth Network
PopViewers by Apptuitive
Jigsaw by Weirdo
LEGO by Phiture
TerraGenesis – Space Settlers

Outstanding Contribution to the App Industry
The winner will be announced on the night!

Congratulations to them all, and commiserations to the entries that didn't make it through.