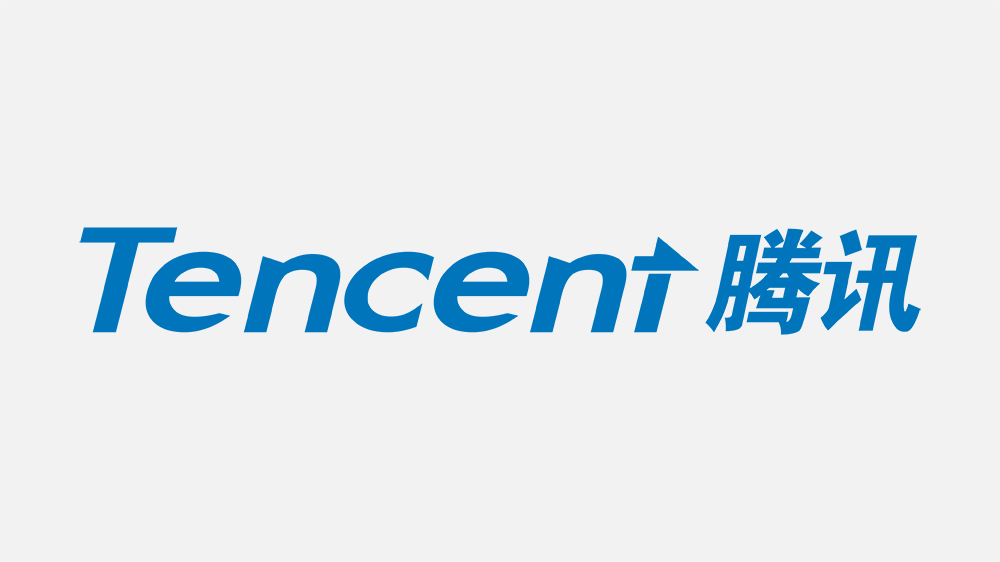 Tencent, the major Chinese mobile game maker, behind titles such as PUBG and Roco Kingdom, just announced that it made 149.2 billion yuan (which is about $20.6 billion) in Q2 2023. This is 11% more than what the company earned in the same time in 2022. Let's dive in.
Tencent scores another win
The company, which captures about 61% of the local PC and mobile gaming market together with NetEase, also reported increasing operating profit of 50.1 billion yuan (around $6.9 billion), 37% higher than the previous year.
This is in part due to better cost management, boosting operating margins from 22% to 26% compared to last year.
Profits rose by 33% to about 38.6 billion yuan (approximately $5.3 billion).
Ma Huateng, chairman and CEO of Tencent, said: "In the three months from April to June 2023, we kept making more money, especially from better types of income that bring in more profit. We also made sure to spend money carefully, and this, along with changes we made last year, helped our profit to grow more than our income did.

"Our advertising part of the business grew quickly, thanks to using smart technology on our ads and making money from Video Accounts. We're going to keep being creative and trying new things. For example, we're using special AI to come up with new ideas, and we're sharing these with our partners through our Tencent Cloud Model-as-a-Service (MaaS) program. We're also improving our own special starting idea."
Tencent earnings overview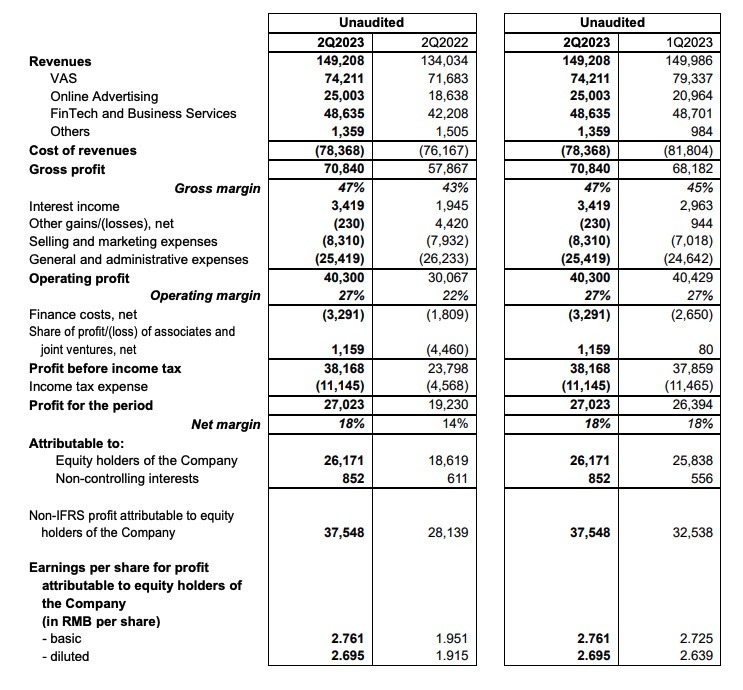 Source: Tencent
Beyond local markets
Tencent's international gaming revenue climbed 19% to reach 12.7 billion yuan in the past quarter. This boost was propelled by popular titles like Valorant, Goddess of Victory: Nikke, and PUBG Mobile.
Meanwhile, revenue from domestic games held steady at $31.8 billion. Tencent attributes this stability to the launch of less commercial content in its major games after a strong start to the year. Additionally, income from emerging competitive esports games like Arena Breakout and Fight of the Golden Spatula rose compared to the previous year.
The latest data suggests that Tencent has adeptly navigated the challenges posed by the Chinese market in 2022. The company had previously lost its standing as China's largest corporation. However, it's important to note that China has recently introduced new regulations regarding mobile phone usage, which could introduce further uncertainty.
In 2022, we recognised Tencent as one of the leading 50 mobile game developers. Our updated list for 2023 will be unveiled during our event at Gamescom in August 2022.
Key takeaways
Tencent's Q2 revenue up 11% to 149.2B yuan ($20.6B), driven by international game success and improved profit margins
Steady domestic game revenue at $31.8B, attributed to strategic content releases
Despite 2022 challenges, Tencent navigates well, but new mobile regulations introduce uncertainty