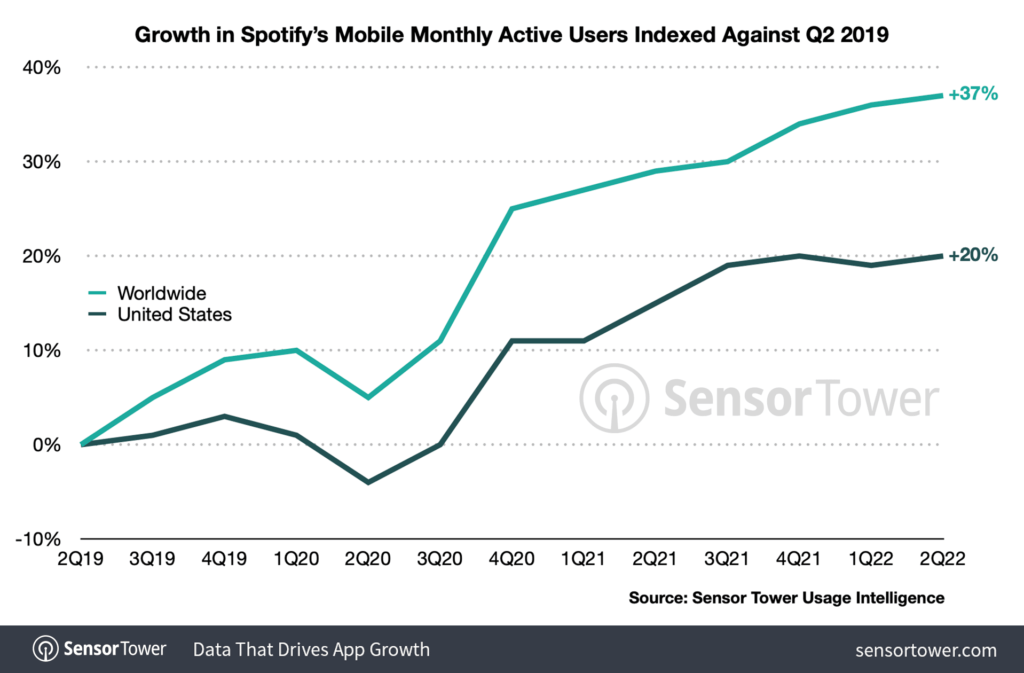 One in 10 Spotify mobile installs are power users who open the app every day finds Q2 2022 data from Sensor Tower.
Power users are defined as active US Google Play installs who open the app every day. 
Compared to YouTube Music, SoundCloud and Pandora, Spotify had the highest engagement with 10% of its active installs opening the app every day in Q2 2022.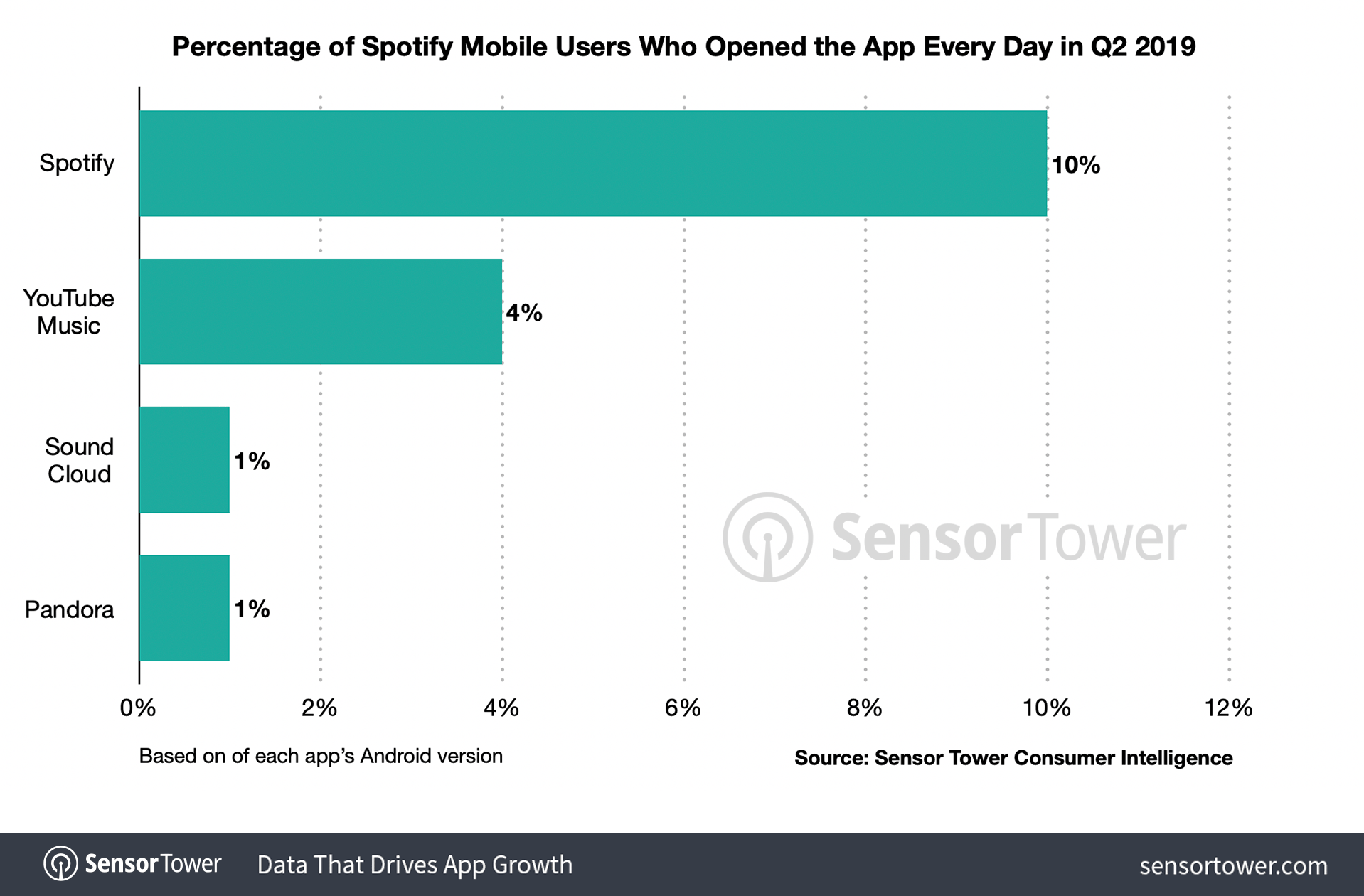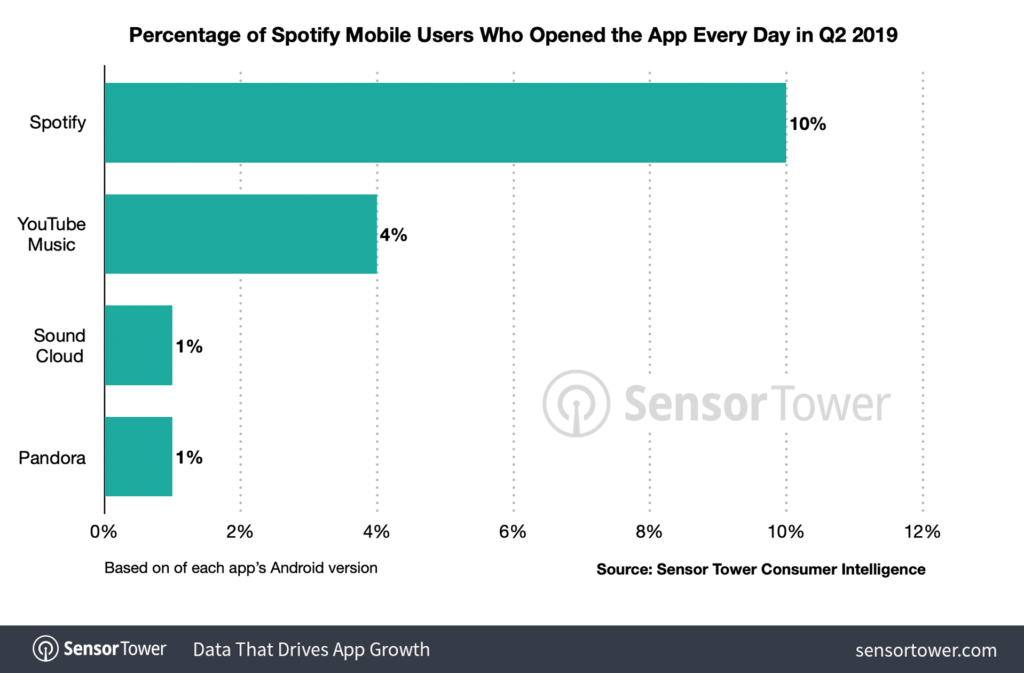 YouTube ranked second at 4%, followed by SoundCloud and Pandora at 1% each.
Spotify monthly active users (MAUs) have continued to grow and are now 20% higher compared to Q2 2019. The data also reveals a slight dip in usage during the pandemic. 
Globally, monthly active users grew 37% in 2022 compared to 2019.