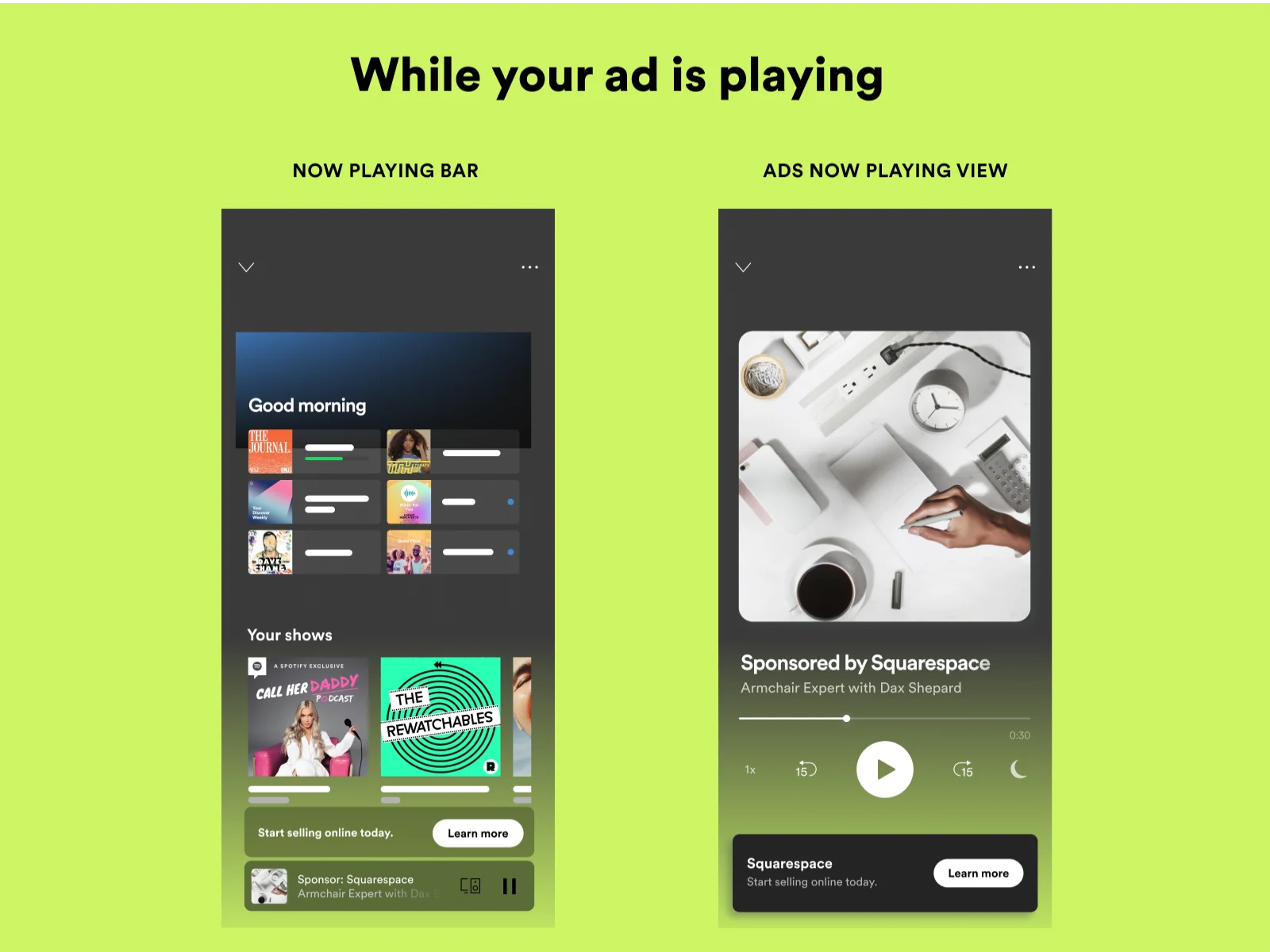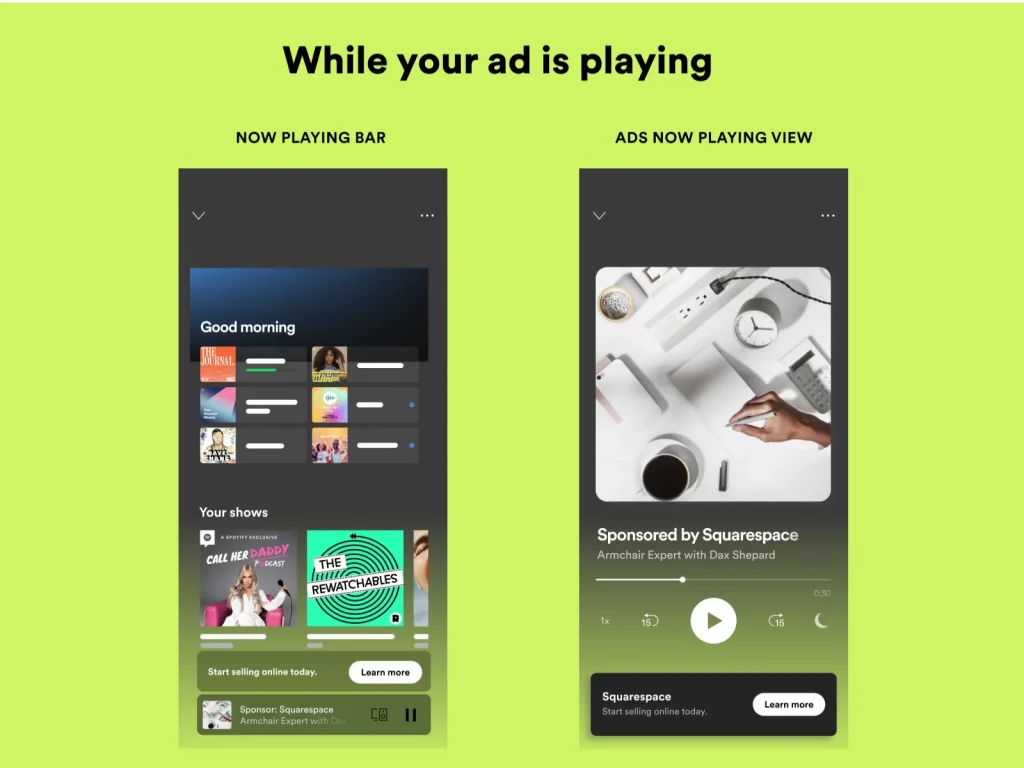 Spotify launched a new podcast advertising feature that features call-to-action cards. The feature is aimed at podcast listeners to boost brand awareness and recall.
Call-to-action cards are clickable, interactive display units for digital audio ads. The cards consist of images and text to deliver messages for podcast ads.
With these cards, users can click on the link and visit the brand's website.
Cards are based on the Streaming Ad Insertion ad technology that provides more visual real estate across the Spotify app.
Advertisers can monitor campaign performance and insights to measure conversions.
"We know that consumers are largely multitasking at all times. We all are," Christine White, Head of Content, Social & Media at Ulta Beauty said. "As we think about advertising experiences, we have to look for ways to engage consumers in the moment. CTA cards enable the consumer to select the moment they want to be discovering and shopping on their own terms, which enhances their experience."
Podcast listening is a screenless experience which is where the new card format comes in that lets listeners connect with ads they've previously heard.
CTA cards pop up when the audio ad plays and also reappear later while a listener is exploring Spotify.
Cards are shown in places where the original ad was heard such as the podcast's page.
The company calls it a "more direct way to attribute campaign success".
The feature has already been tested with brands including Squarespace, McDonald's, Athletic Greens, and Ulta Beauty. The ad format is currently only available to US advertisers.