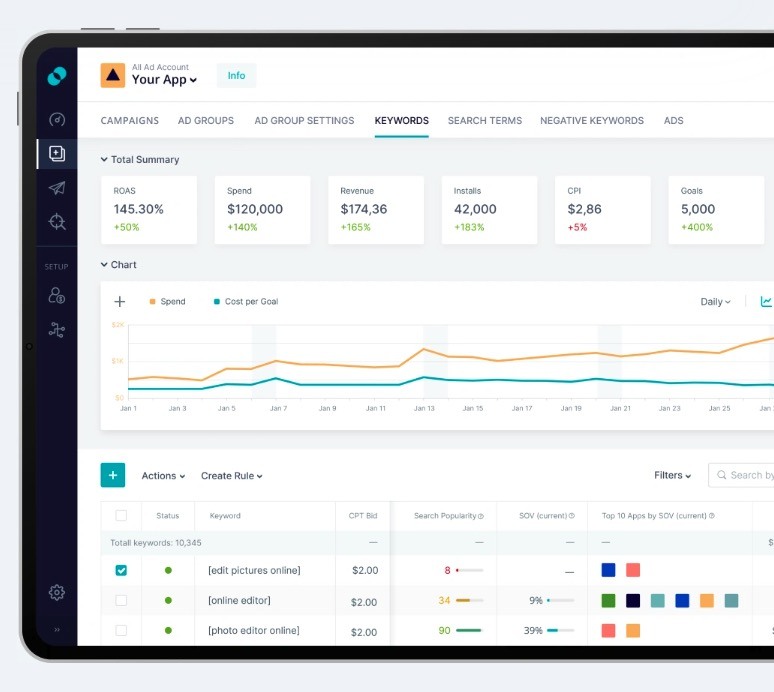 American startup SplitMetrics, specialising in app growth solutions, just acquired Austria's App Radar, a prominent app marketing and analytics platform, in an all-cash deal.
A power move
This strategic move brings together two industry leaders, creating a comprehensive platform offering AI-powered services, including paid user acquisition (UA), app store optimisation (ASO), conversion rate optimisation, and data analytics.
Max Kamenkov, CEO and co-founder of SplitMetrics, said: "App Radar has a range of very powerful tools that are fully complementary to our own. By combining these services we can offer a market leading end-to-end solution that will drive incredible growth for our customers." 
The influence of AI is rapidly ushering in the end of isolated app marketing strategies. Kamenkov anticipates a significant wave of industry transformation and consolidation which could be driven by the immense potential of AI automation and the development of comprehensive services that unify and harness marketing data in a single platform. In essence, there exists a tremendous opportunity in app marketing to establish an all-encompassing solution that addresses every requirement.
How the businesses will operate
Notably, SplitMetrics and App Radar will continue to operate as separate brands, catering to a vast clientele of over 1,000 customers across Europe, the UK, North America, and the APAC region.
With a global team of 160, SplitMetrics currently manages an annual ad spend exceeding $250 million. Its client portfolio boasts well-known names like Babbel, Skyscanner, Glovo, and Rakuten Viber. On the other hand, App Radar specialises in app store optimisation and automation, serving 30,000 app developers and marketers, including DEGIRO, ProCamera, Chatterbug, and Cronometer. Impressively, it monitors more than 30 million keywords on app stores daily.
The amalgamation of these services positions both companies to offer a comprehensive suite of tools to empower app developers in major app stores.
Silvio Peruci, Managing Director of App Radar, said: "Over the past year, AI has opened the door to the creation of a range of new AI driven marketing techniques that use deep analysis of data to enable much richer and impactful campaigns. The best way to make the most of this is to offer a product to customers that pulls together all their app marketing data and channels and this is exactly what the tie up between App Radar and SplitMetrics achieves."
SplitMetrics' acquisition is part of a broader strategy aimed at capitalising on the growth of AI-enabled marketing. The goal is to transform into an AI company providing integrated services that bridge the gap between UA, ASO, and conversion optimisation. By eliminating silos, businesses can leverage their data and employ AI automation to significantly enhance the efficiency, effectiveness, and insights of their app marketing campaigns.
Key takeaways
SplitMetrics merges with App Radar to reshape the landscape of app marketing
By combining their efforts, these companies are poised to deliver AI-driven solutions for app growth
Notably, both brands will continue to operate independently, catering to a diverse global clientele