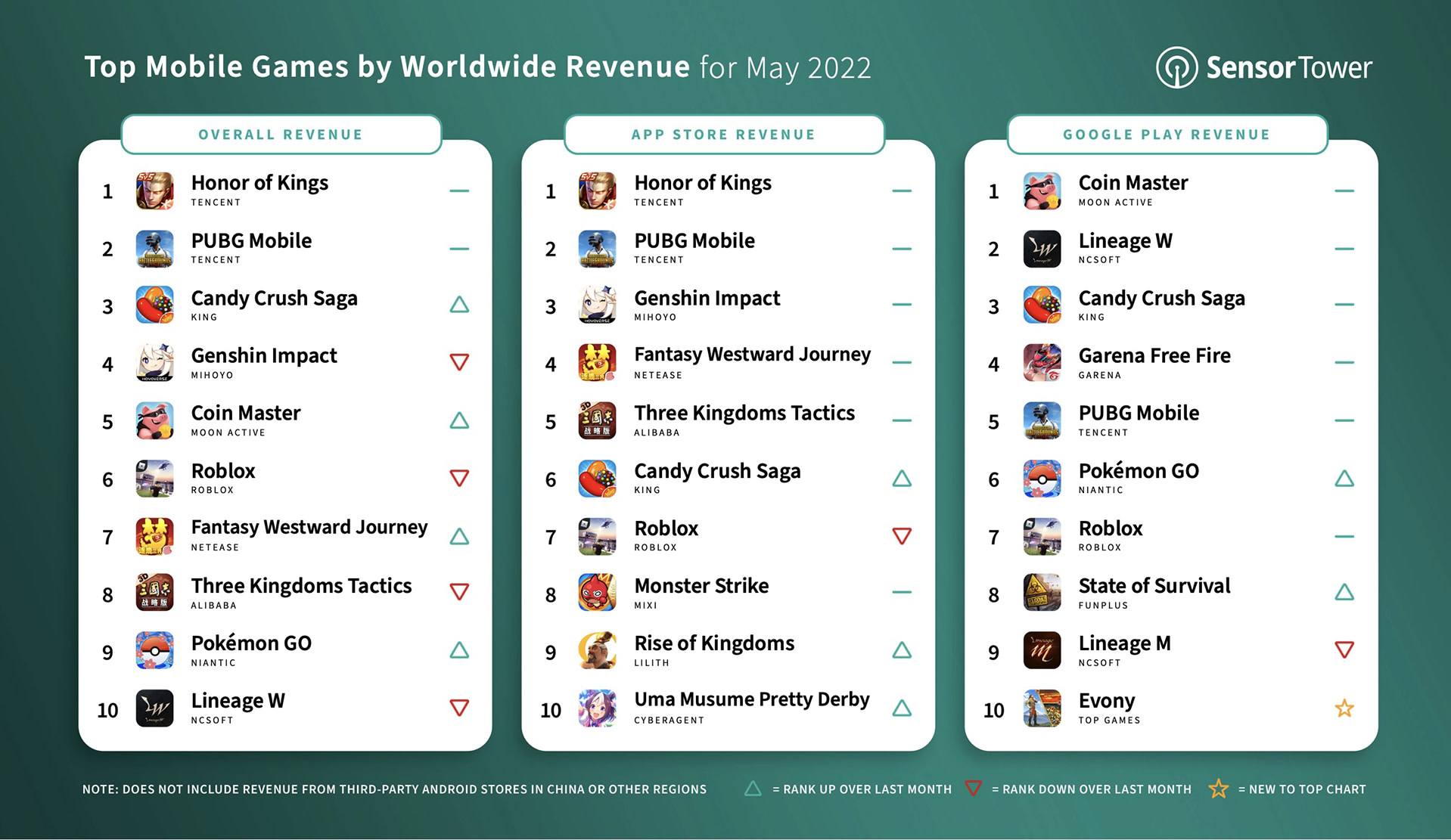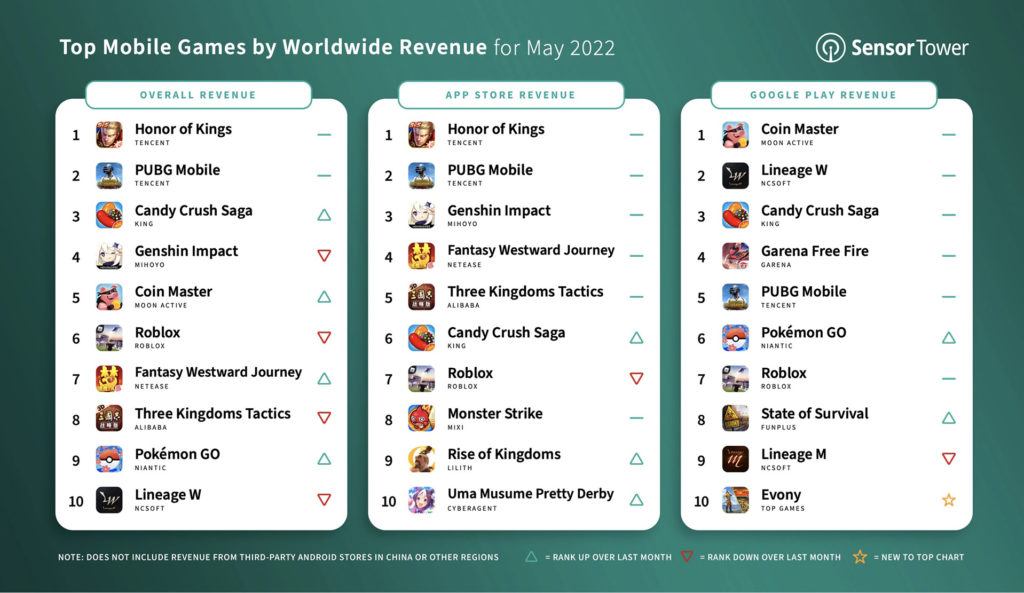 Player spending on mobile games dropped 8% year-on-year in May 2022 to $6.8 billion.
The US continues to dominate for spending at $1.9 billion or 28% of the total market, followed by China at 20.4% and Japan with 17.8%.
Honor of Kings from Tencent was still the top-grossing mobile game in May 2022 at an estimated player spending of $268 million.
According to data from Sensor Tower that represents a 1.7% rise over May 2021. 
The majority of its revenues are coming from China followed by Taiwan and Thailand. 
PUBG Mobile from Tencent was the second-highest earning mobile game with $206 million in gross revenues. 
Around 67% of its revenues are coming from China, followed by Turkey. 
Genshin Impact saw some of the lowest player spend on record with a still sizeable $100 million. But that's still down 206% from the previous year. 
The drop has been attributed to a lack of updates or Event Wishes during May 2022.