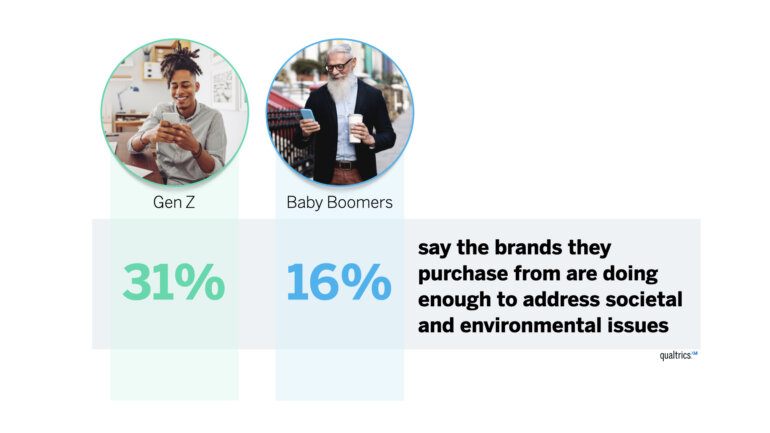 Gen Z shoppers are the least likely to promote brands and businesses via their social networks, according to a new survey by market research expert Qualtrics.
And social media is exactly where brands can reach them, ranking second highest in terms of relevance for 51% of Gen Z.
However, based on the answers of 9,000 US consumers, the study found that Gen Z buyers are more likely to be influenced by celebrities (29%) compared to Baby Boomers (7%).
Friends and family are also influencing their purchasing decisions (75%) more so than for Boomers (47%).
The findings highlight that the younger generations tend to be more heavily influenced by negative interactions with businesses and 70% would switch brands because of a negative customer experience. 
They are almost twice as likely (30%) as Baby Boomers (16%) to say they believe they should be treated better as new customers for a brand. 
Gen Z are more aware of brand values and also more likely to disconnect from a brand if an ad does not resonate with them or their core values.
Interestingly, Gen Z also cares more about safety measures installed by brands in relation to COVID-19 than Boomers (30% vs 14%). 
78% of Gen Z said they did their research before making a product purchase compared to Boomers (48%).