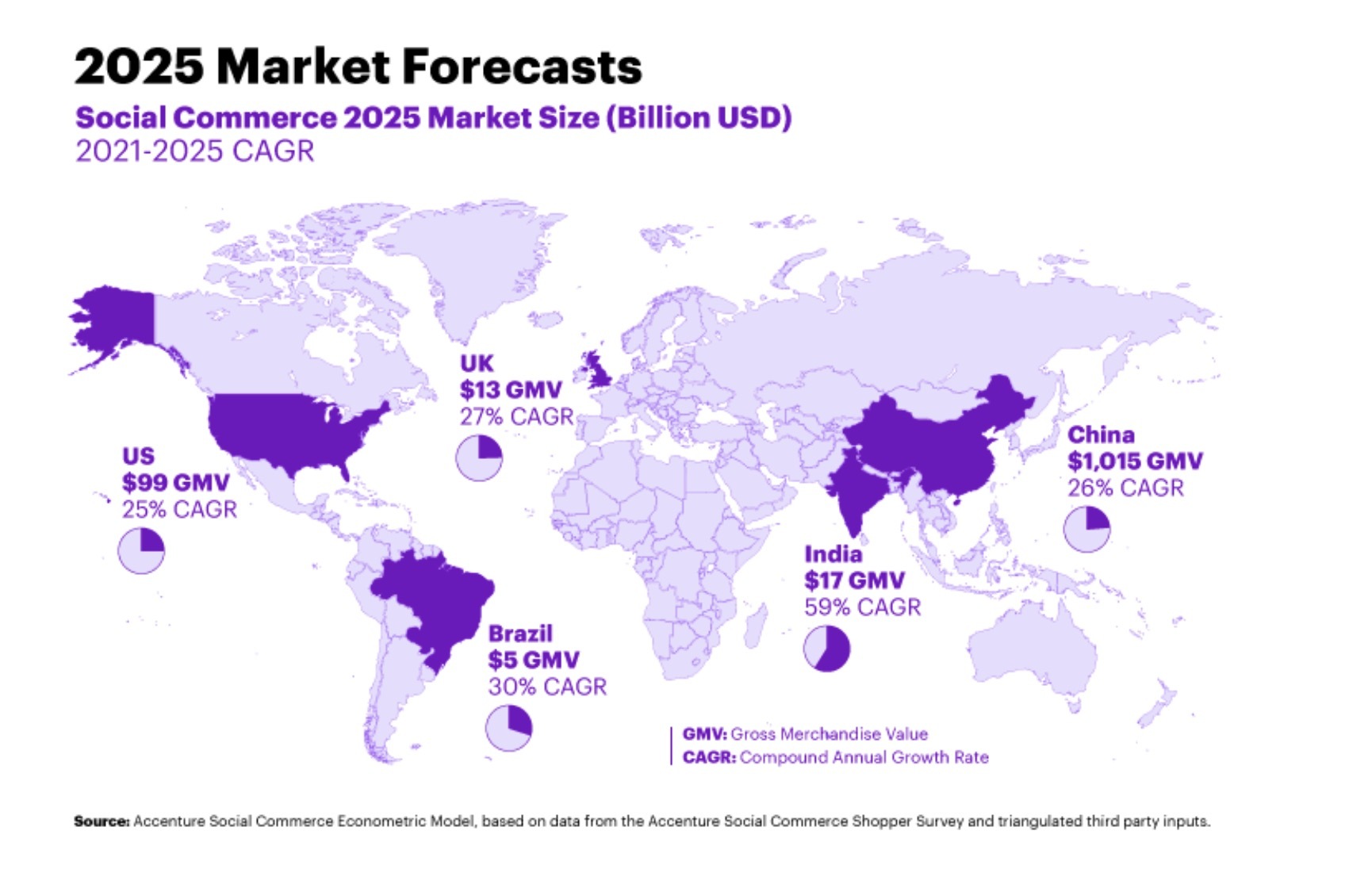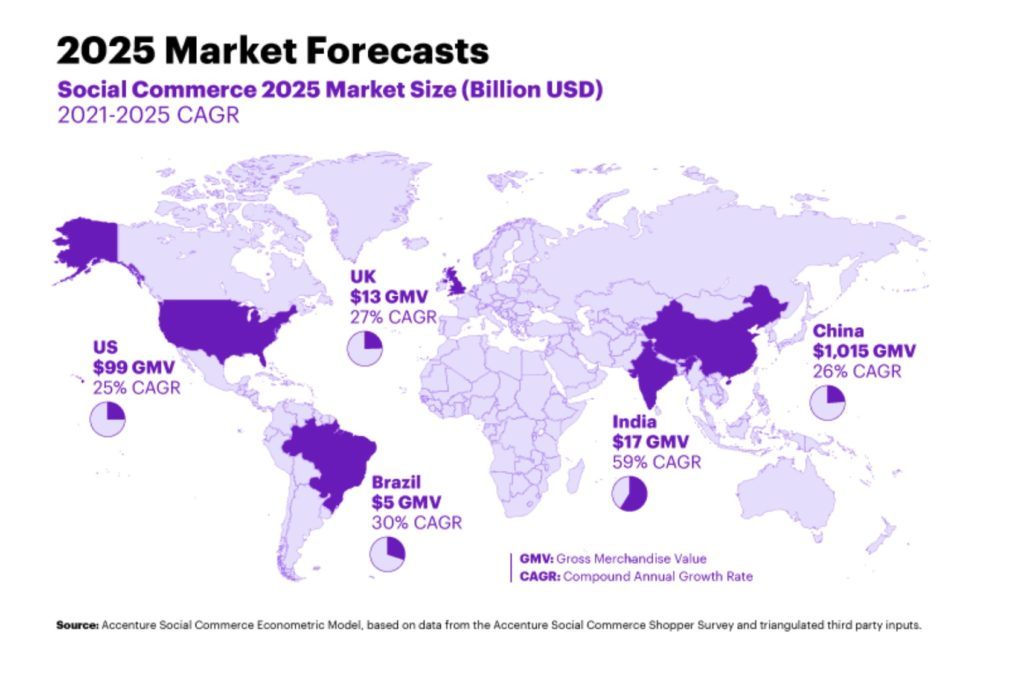 Social commerce is expected to grow three times as fast as traditional commerce to $1.2 trillion by 2025, according to a new report from Accenture.
The growth of the $492 billion global industry is expected to be driven by Gen Z and millennial social network users who will account for 62% of social commerce spending by 2025.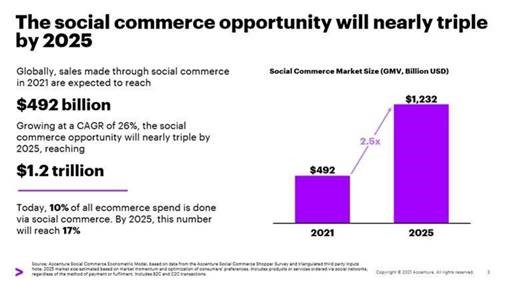 In 2021, 64% of social media users said they made a social commerce purchase – that is they researched or discovered and checked out a product via a social media platform like Facebook. The industry was given a significant boost due to COVID pandemic lockdowns.
"The pandemic showed how much people use social platforms as the entry point for everything they do online — news, entertainment and communication." said Robin Murdoch, global Software & Platforms industry lead at Accenture. "The steady rise in time spent on social media reflects how essential these platforms are in our daily life. They're reshaping how people buy and sell, which provides platforms and brands with new opportunities for user experiences and revenue streams."
Over half of social buyers (59%) said they were supporting small and medium-sized purchases through social commerce while 63% said they would shop with the same seller again which shows that loyalty ranks high on social.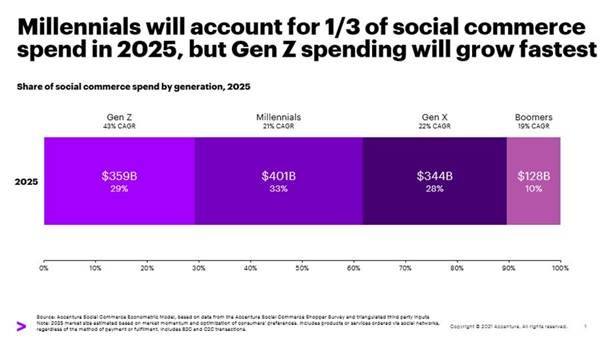 However, half of social shoppers said they were concerned their purchases weren't protected or refunded properly. Clarification and building trust on this issue could increase willingness to purchase in the future it seems.
The areas with the highest number of purchases made through social are fashion (18%), electronics and food (13% each) and home decor (7%).
The study also noted that consumers in developing countries were more likely to shop on social with eight in ten Chinese social media users making purchases on social apps.