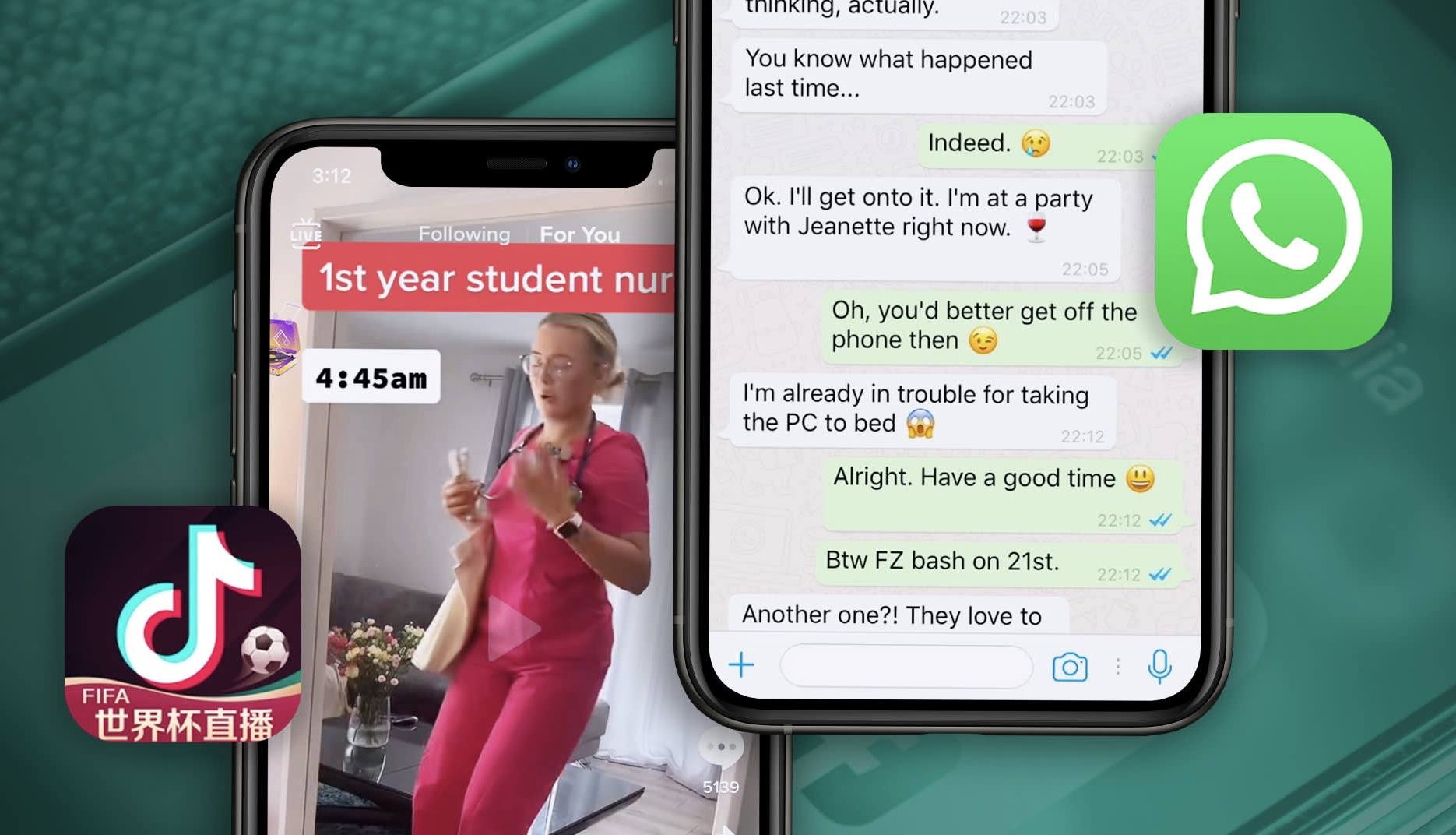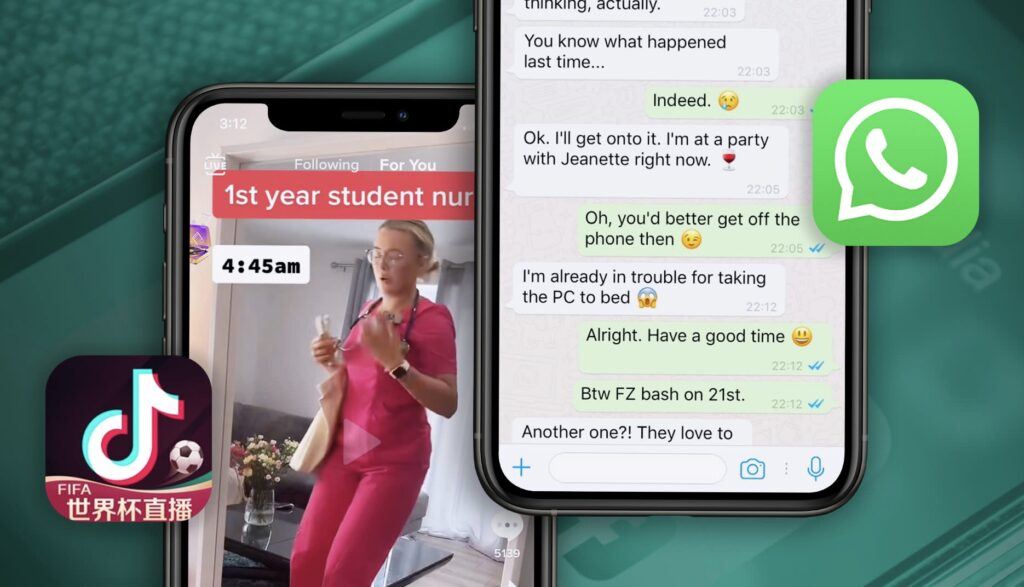 Social apps now need 30% fewer downloads to rank in the top app charts in Europe compared to 2019. That's according to new data revealed by Sensor Tower. However, while adoption of social apps may be slowing, other trends have emerged that are boosting app engagement. 
If you want to be on top…
According to the data, social apps need 260,000 installs within a single day to chart at the top of the App Store or Google Play. That's quite a drop from 366,000 in Q3 2019 and it's even steeper when considering that social apps needed an average of 552,000 installs per day during the pandemic, a decline of 53%. Market concentration has also lowered with the top three apps accounting for 34% of the market in 2022 and 39% in 2019.
Installs needed to rank top in app stores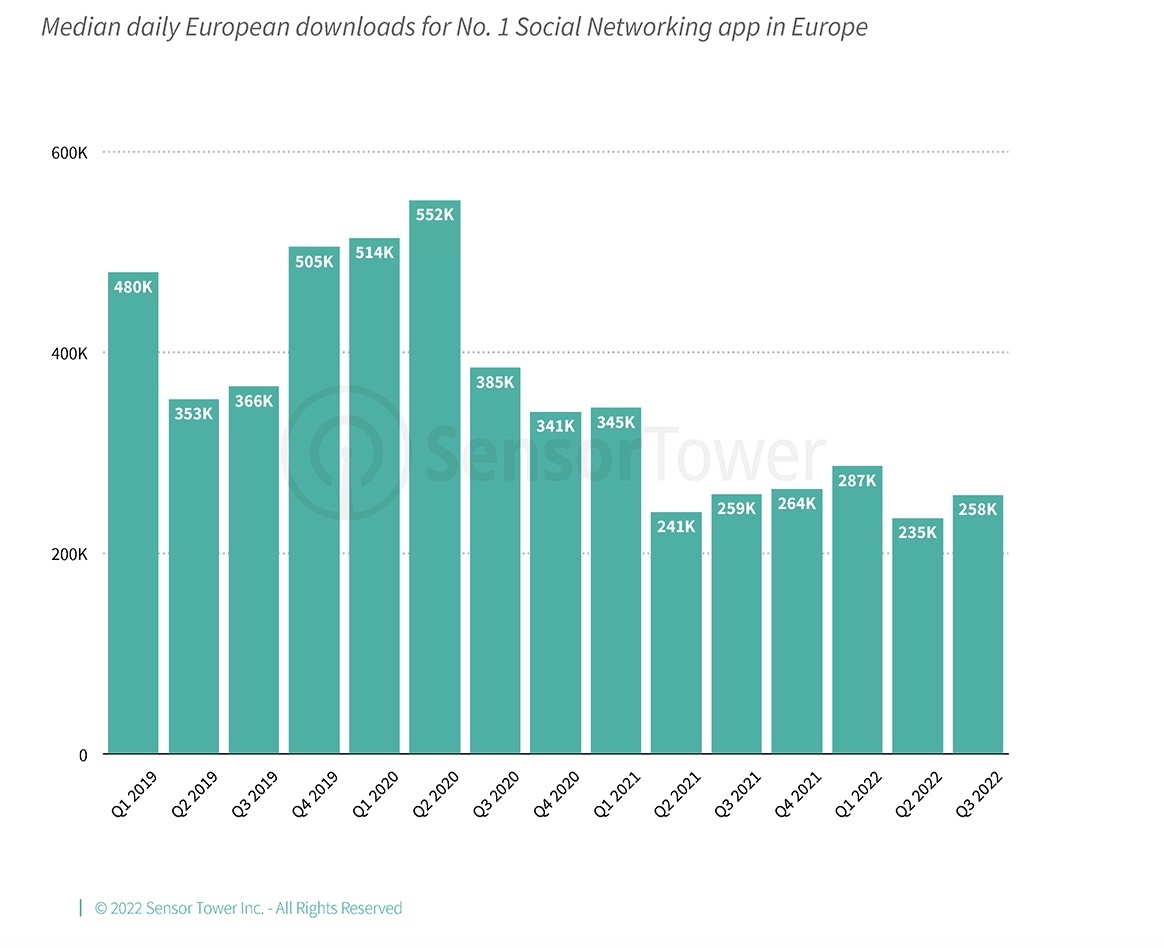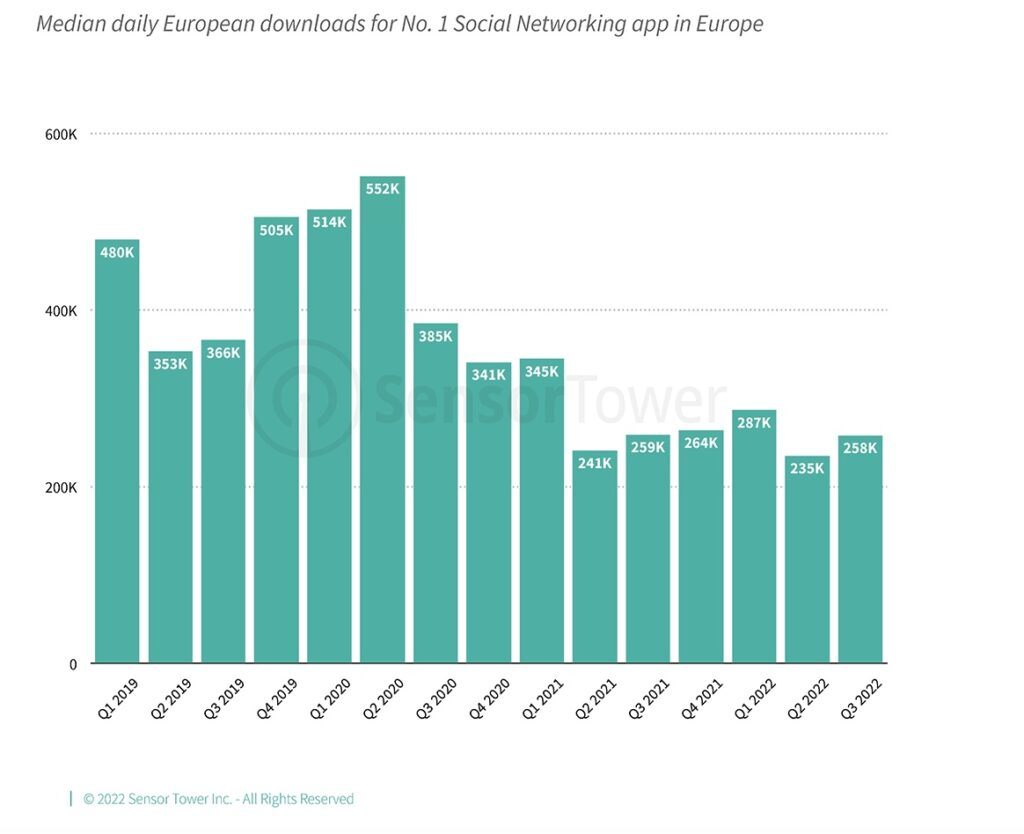 Source: Sensor Tower
Europeans are spending more on social apps
While downloads may be down, European app users spent $830 million on social apps during the first three quarters of 2022, a 86% rise from the previous year. TikTok, LinkedIn and Twitch were the top-grossing social apps in the region, accounting for 77% of all social in-app revenues. 
TikTok revenues however grew just 3% during Q3 2022 compared to Q2. But as the app continues to diversify its income streams, German users in particular are happy to keep spending. 
Gross social app revenues by month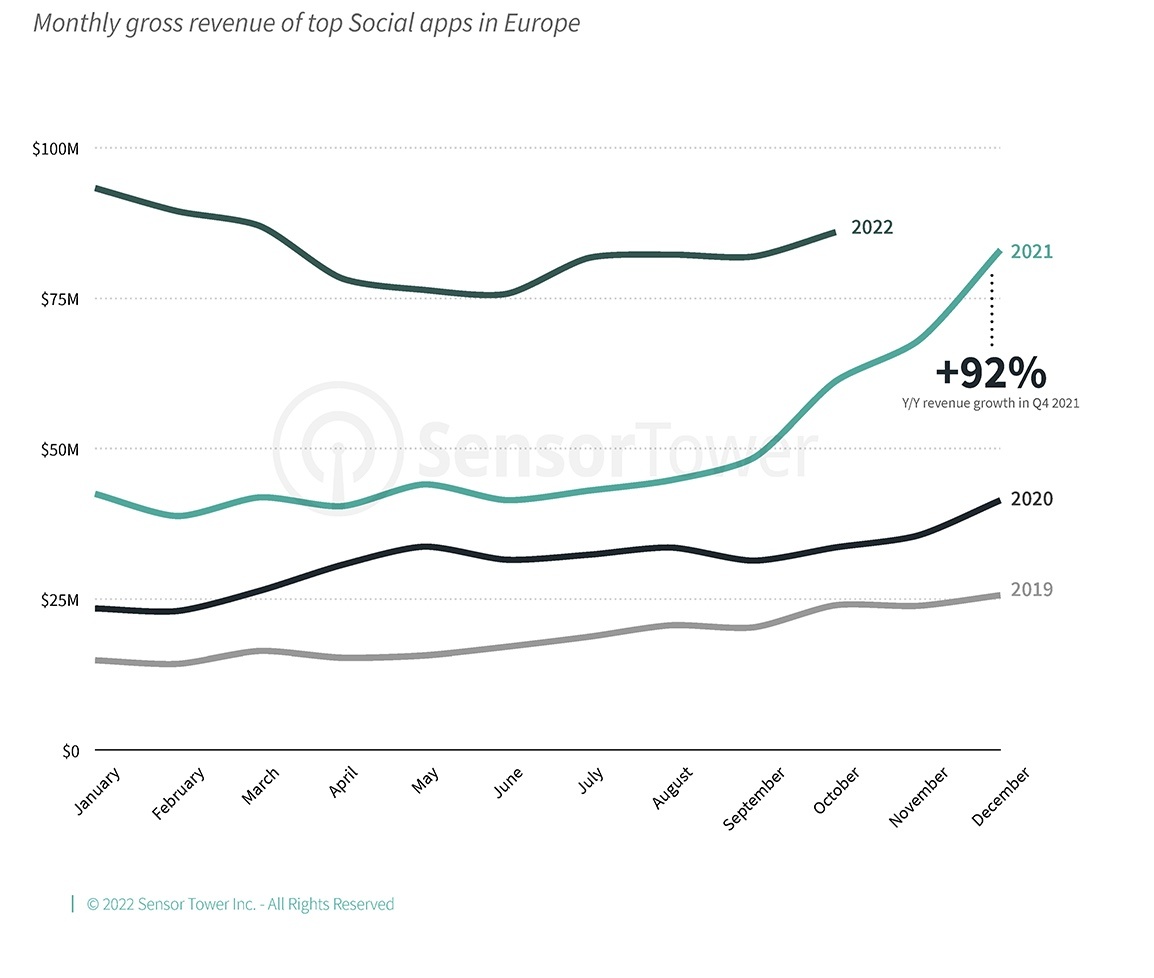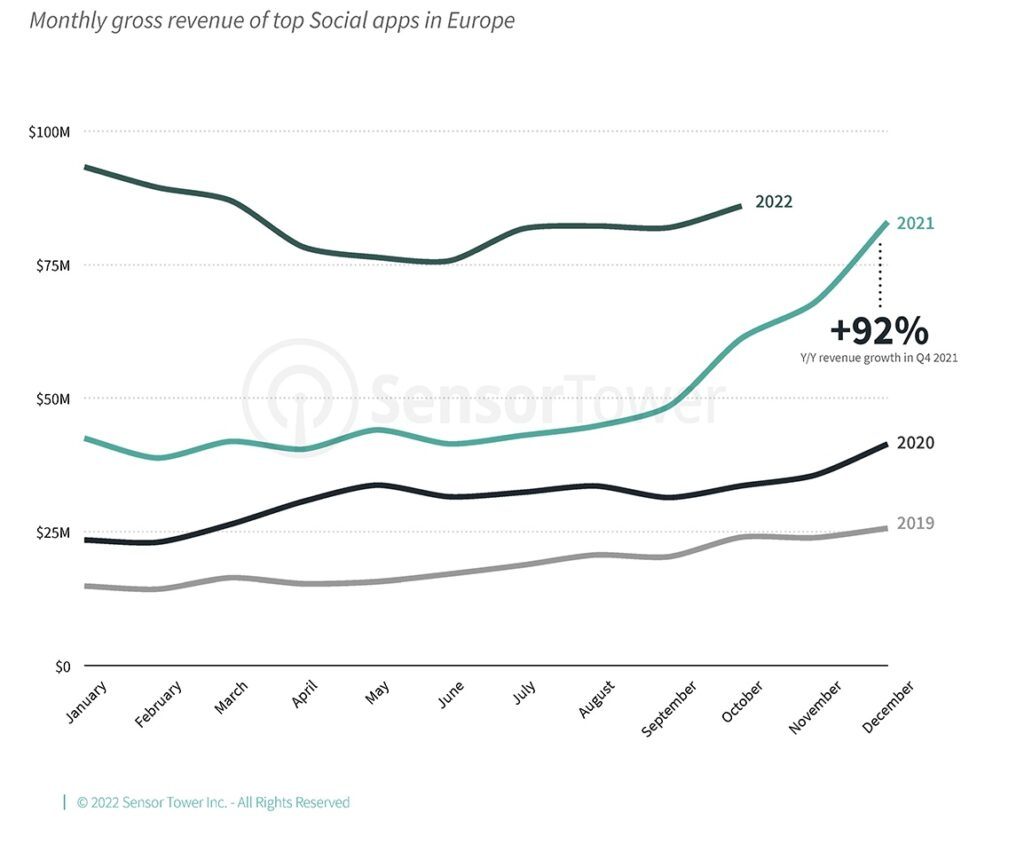 Source: Sensor Tower
Key takeaways
Social apps need 260,000 installs within a single day to chart at the top of the App Store of Google Play
That's a drop of 53% from 2020

 

European app users spent 86% more in-app