Snapchat just published some new research which shows that the app has a unique reach among younger audiences. 
With over 600 million in users and a predominantly young and engaged audience, the app is already a brand favourite. To help marketers understand its reach a little better, Snapchat partnered with GWI to see how often daily Snapchatters used other platforms. 
It shows that among the 16+ year-olds, 51% of those using the app daily don't use TikTok every day, while 67% don't use Twitter and 41% don't use Facebook each day. 
When broken down further into the 16 to 24 year-olds, the study finds that 70% of daily Snapchatters don't use Twitter at the same rate. Among the same age group, 63% don't use Facebook and 42% don't use TikTok daily.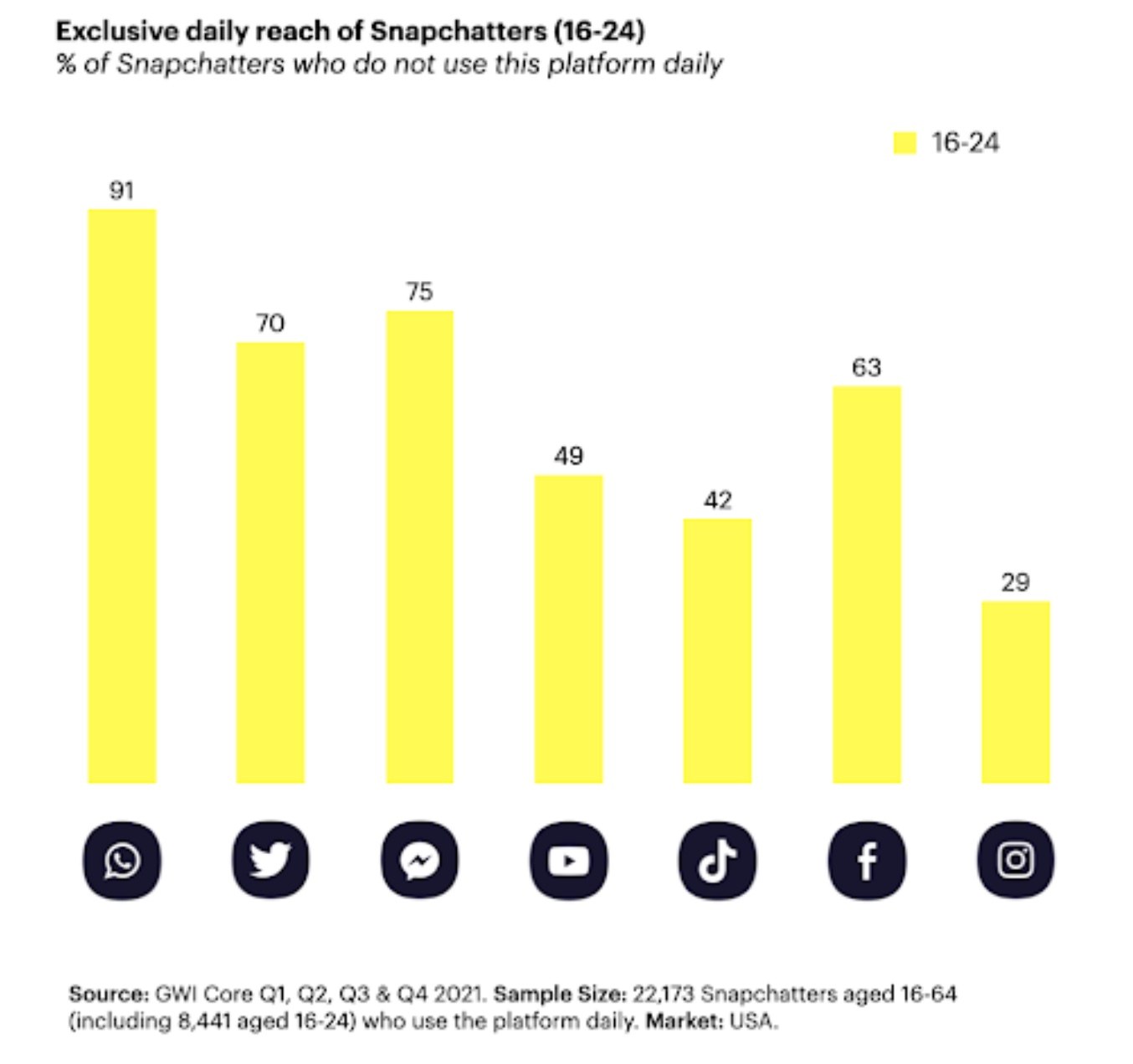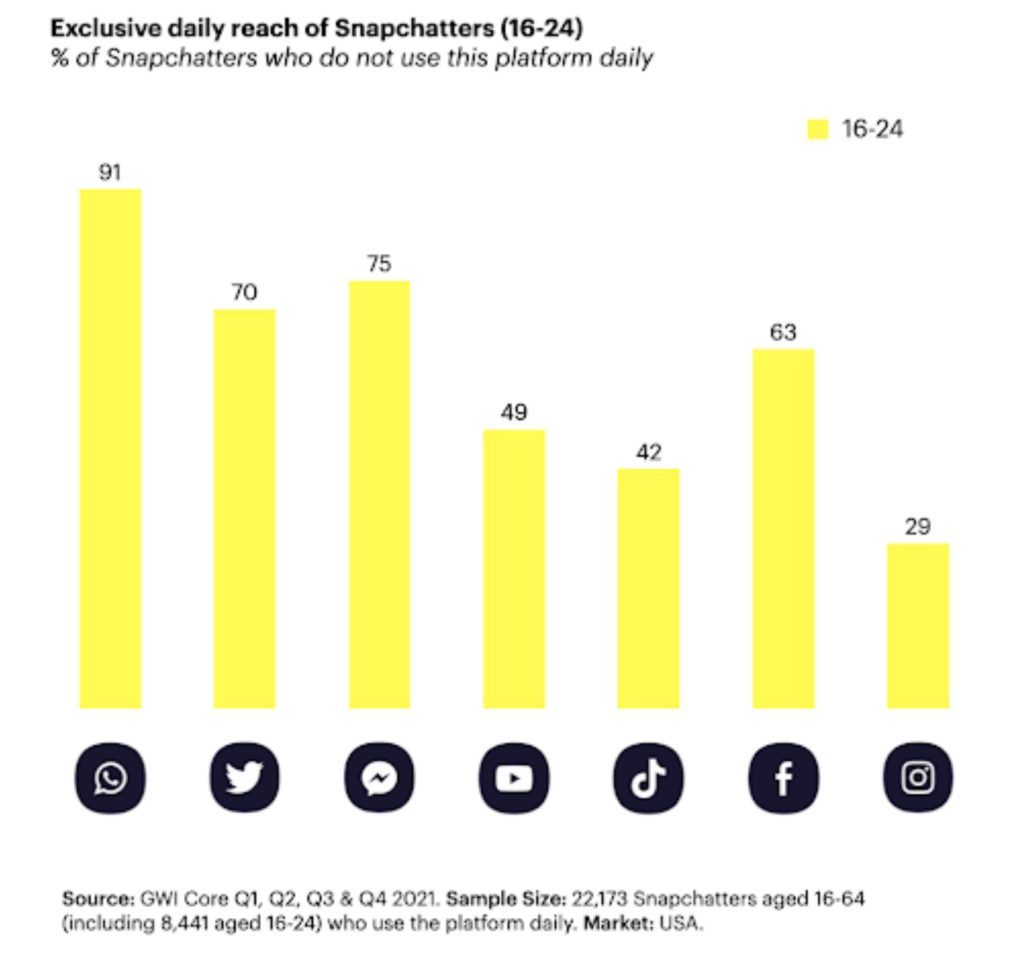 Those are some interesting findings considering that Snapchat is popular among a very similar age group as TikTok. It's only reasonable to think there'd be some crossover. 
The report, of course, doesn't suggest that users don't use TikTok at all, but it points to Snapchat being a more prominent messaging tool. 
When looking at WhatsApp and Messenger, it becomes clear that Snapchat is the dominant messaging platform for these youngsters. 
Instagram was the app most aligned to Snapchat with just 29% of users saying they didn't use it everyday.