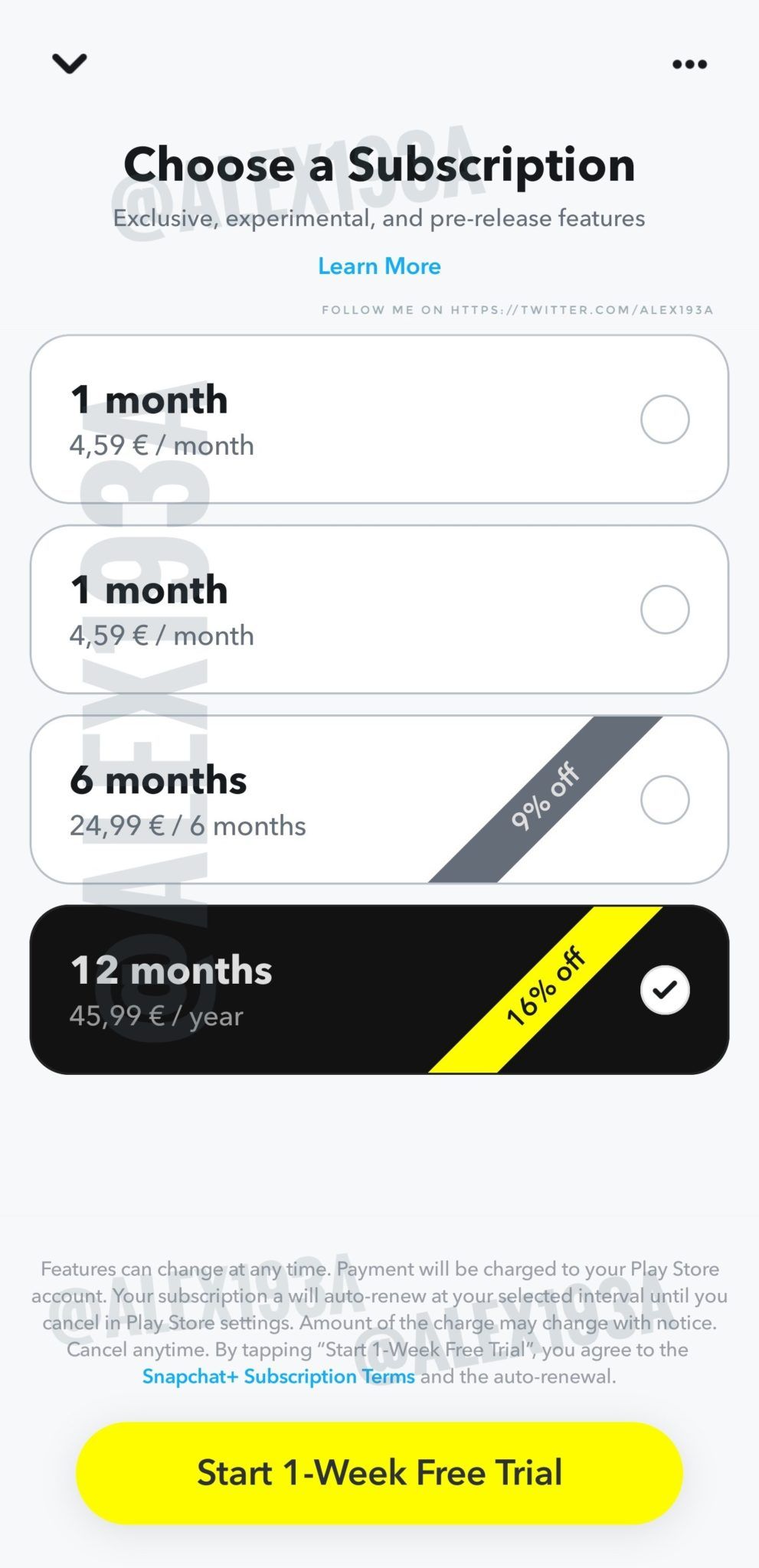 Snapchat may soon be launching a new subscription service called Snapchat+ that gives users access to exclusive content and features in the app.
Anyone signing up for the service is given access to exclusive Snapchat icons. 
A badge will be added to their profile to show they're a Snapchat+ user. 
At the same time, the feature provides access to location history and information on who's rewatched a Story. 
Users can also pin their best friends as part of the upgrade.
Whilst none of these features sound particularly mind-blowing, it's still early days and over time Snap hopes to add pre-release features to the Plus section.
Snap said the feature was still being internally tested, but it seems likely it will roll out soon in an effort to bolster the company's revenues. 
Its recent Q1 financial forecast suggests the company needs to explore new revenue streams in order to keep up with expectations.
Subscriptions start at just €4.59 a month and can be purchased in longer plans of half a year to one year.
A free one-week trial version is available that lets users test the service.