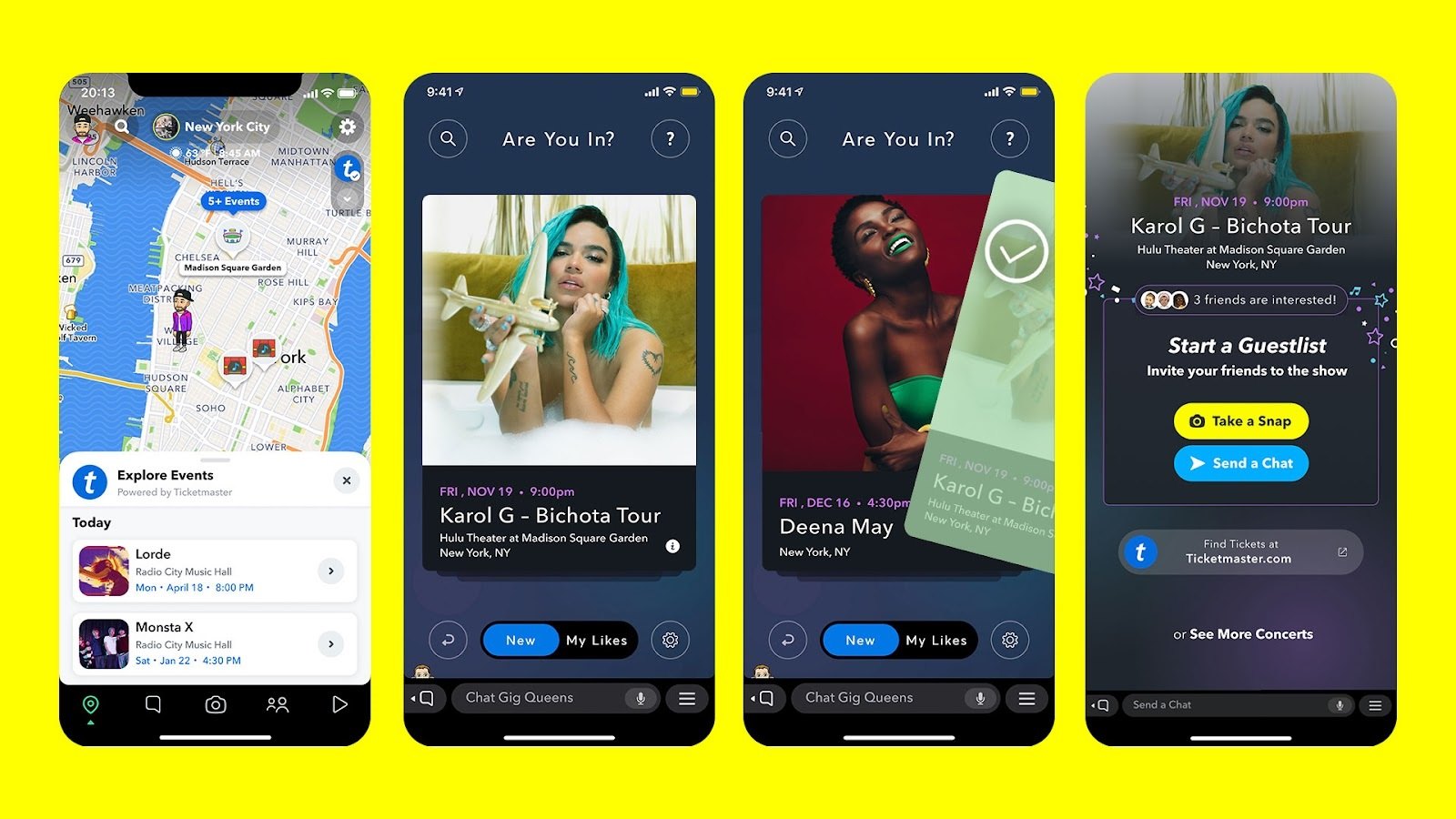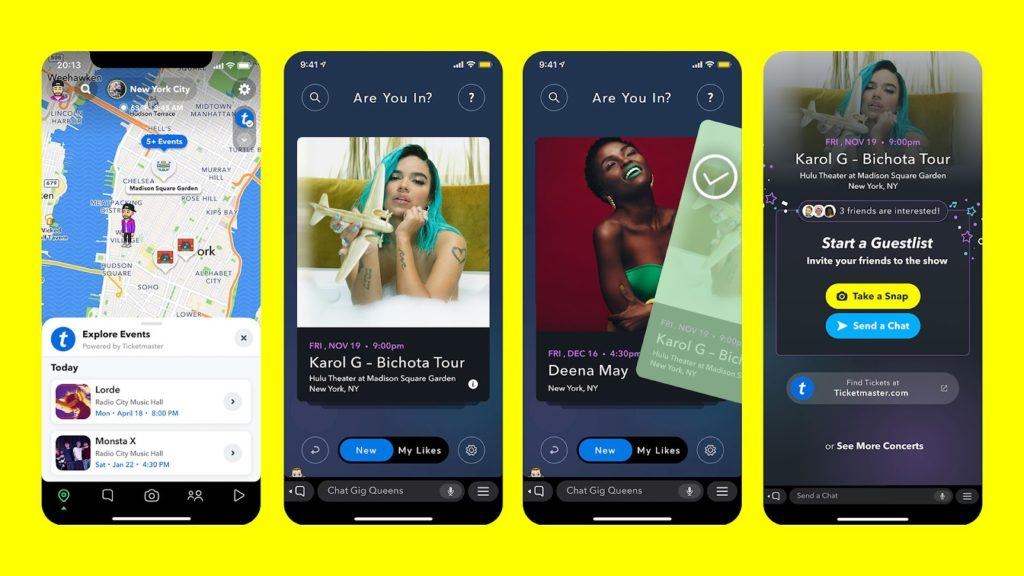 Snapchat just partnered with Ticketmaster to make it easier for users to discover live entertainment apps through the Snapchat app. 
Integrating the in-app Ticketmaster Mini utility, it matches Snapchatters with events based on their preferences. 
Users can then swipe left and right to discover events nearby. 
Set-up is relatively straightforward. Users launch Ticketmaster Mini in Snapchat and answer a brief survey on their preferences. 
Then they'll be shown upcoming shows based on their tastes. 
The integration also means that users will be shown if friends match with the same event. 
Alternatively, they can invite friends on Snapchat to an event. 
The partnership marks the first time that Snapchat has integrated a partner to its Snap Map.