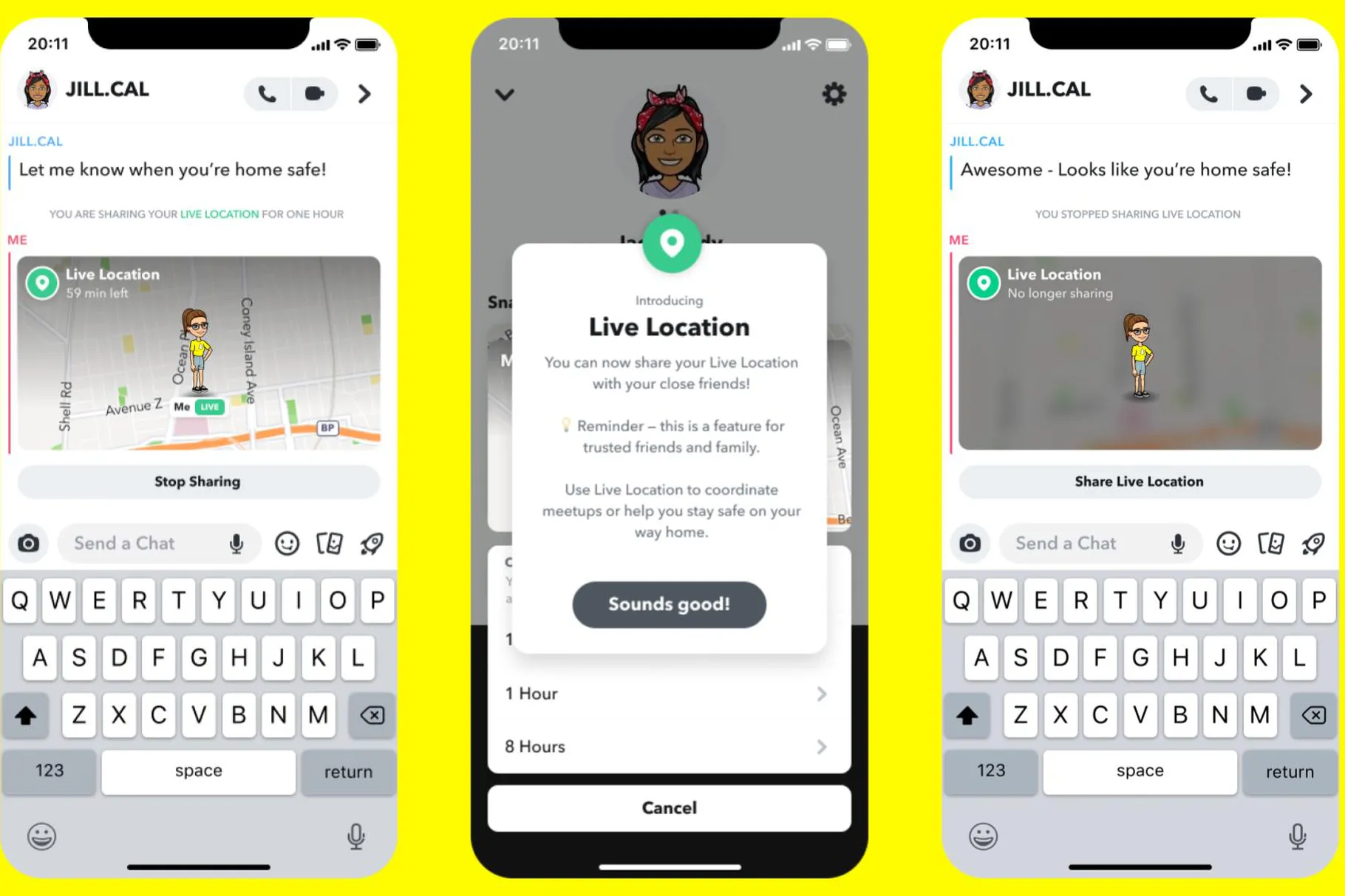 Snapchat is launching a live sharing feature that allows users to share their location in real-time through Snap Map.
Live location sharing can be activated for 15 minutes up to 8 hours within a private chat window. 
Although location sharing has been available since 2017, the new feature lets users pause location tracking without sending a notification to the other user as an added privacy feature. This is meant to lower the risk of stalking. 
Users can only share their location with selected connections and not all of their contacts.
The feature is similar to Find My app on iPhones or WhatsApp's live location tracking.