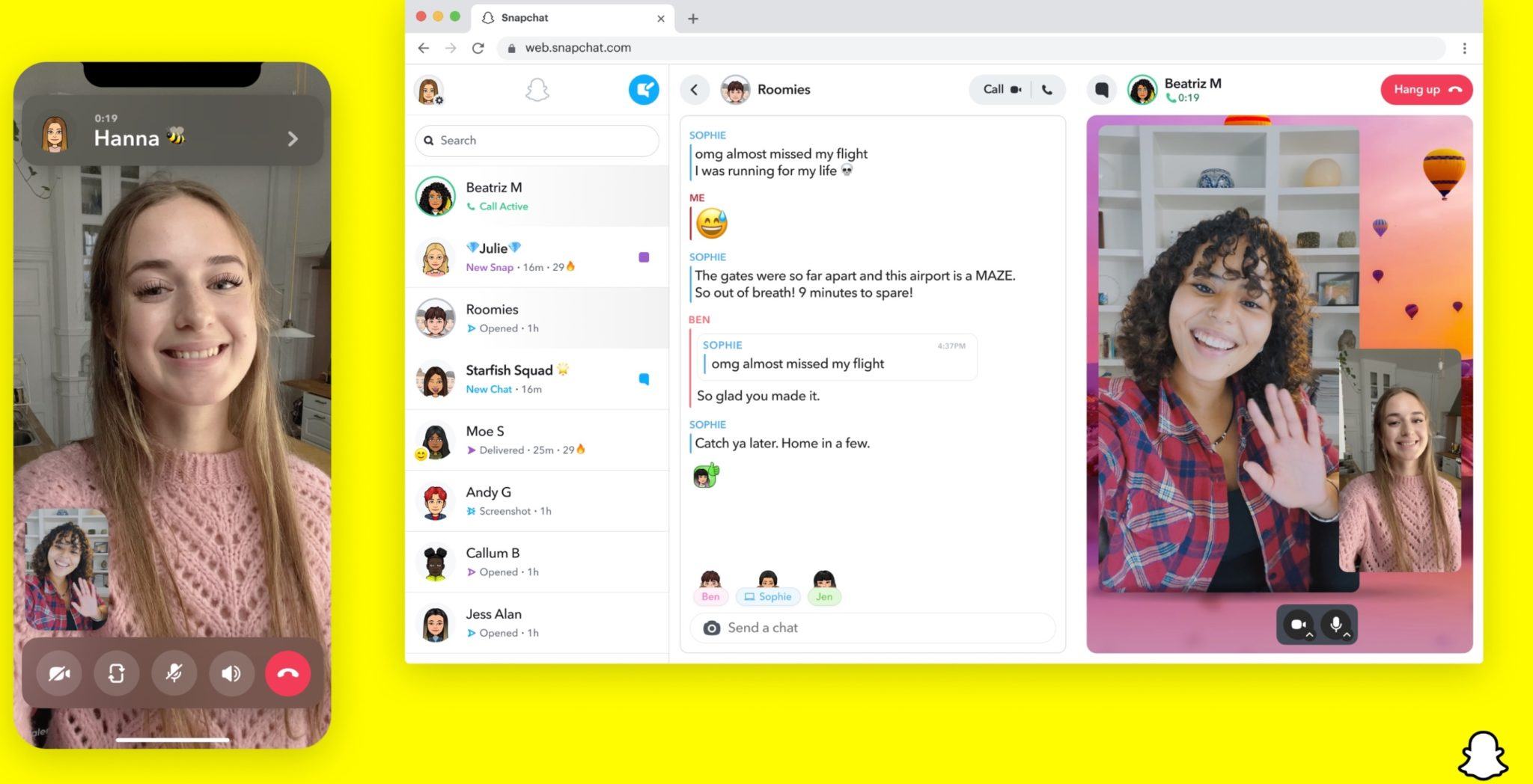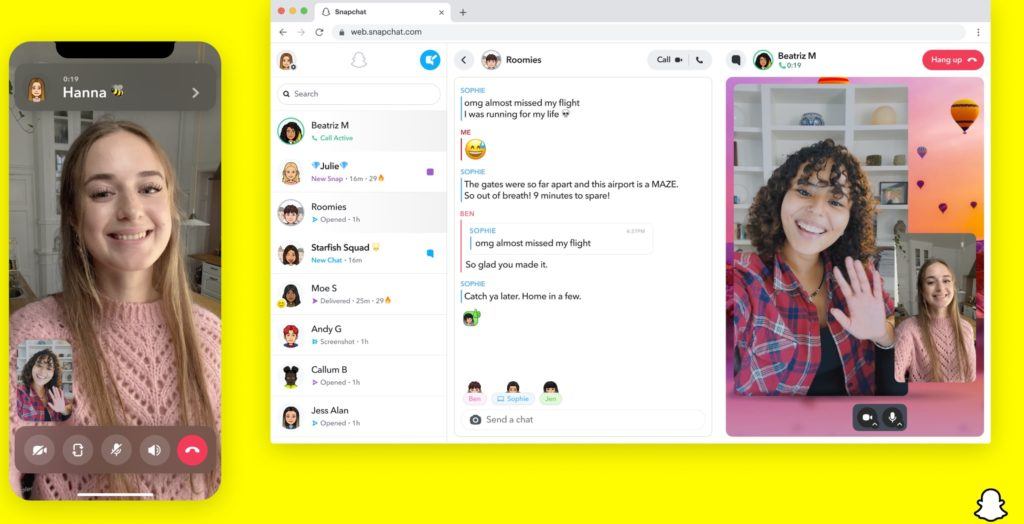 Snapchat is launching a web version of its app in an effort to roll it out to a wider number of subscribers and those in certain regions where it may be harder to access from mobile.
The web version lets Snapchat users send messages and video calls from their PCs.
Users simply open the web.snapchat.com site using Chrome to make calls and even pick up where they left off on mobile.
Snapchat wrote:
"With more than 100 million Snapchatters using our voice and video calling each month on average, we're excited to offer a new way for our community to keep conversations going on their computers, where they're already working, learning, and browsing."
Users can still access features like chat reactions and replies alongside Lenses.
Snaps still disappear within 24 hours.
Snapchat for Web is available for Snapchat+ subscribers in the US, UK and Canada and those based in Australia and New Zealand.
The feature could be interesting addition to what the app currently has to offer.
For now, Snapchat for web only supports Chrome but it Snap is working on support for other browsers.