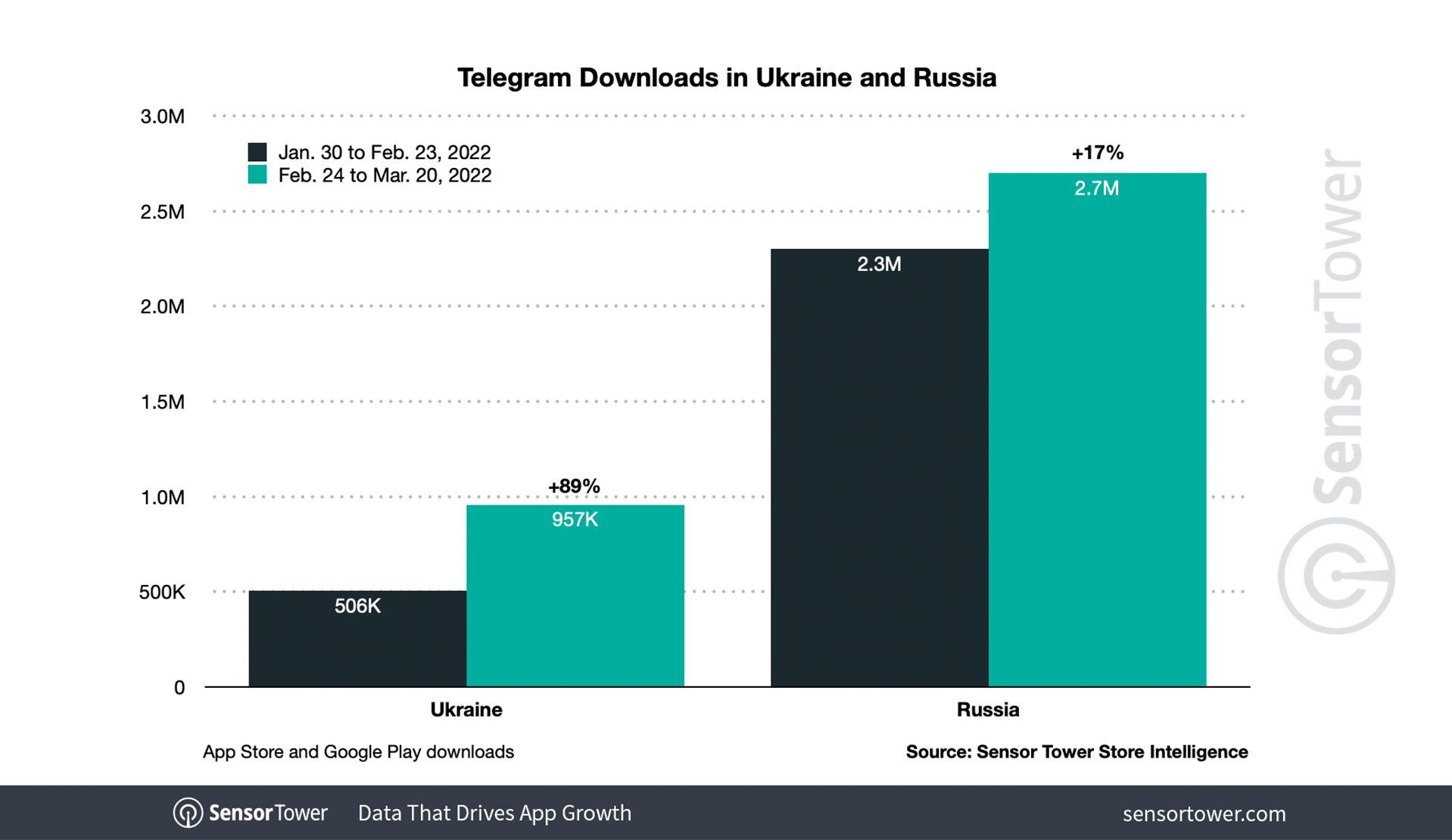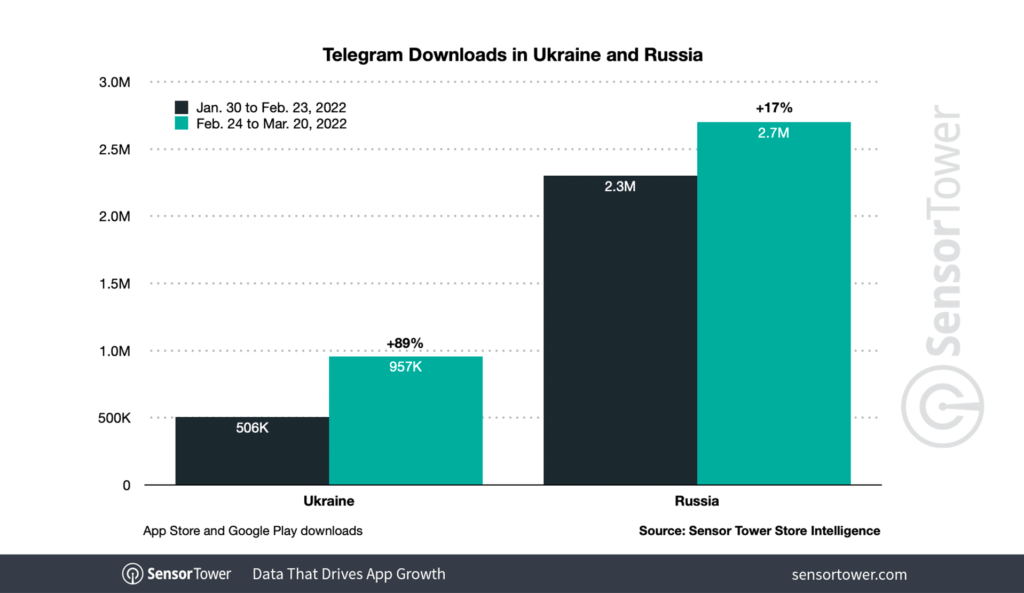 Adoption of encrypted messaging apps Telegram and Signal spiked in Ukraine following Russia's invasion in late February. 
Installs climbed 197% according to Sensor Tower.
Collectively the two apps saw 1.7 million installs between February and March, up 197% from 573k in January.
The apps were also picked up more heavily by Russian users with installs climbing 33% to 3.2 million.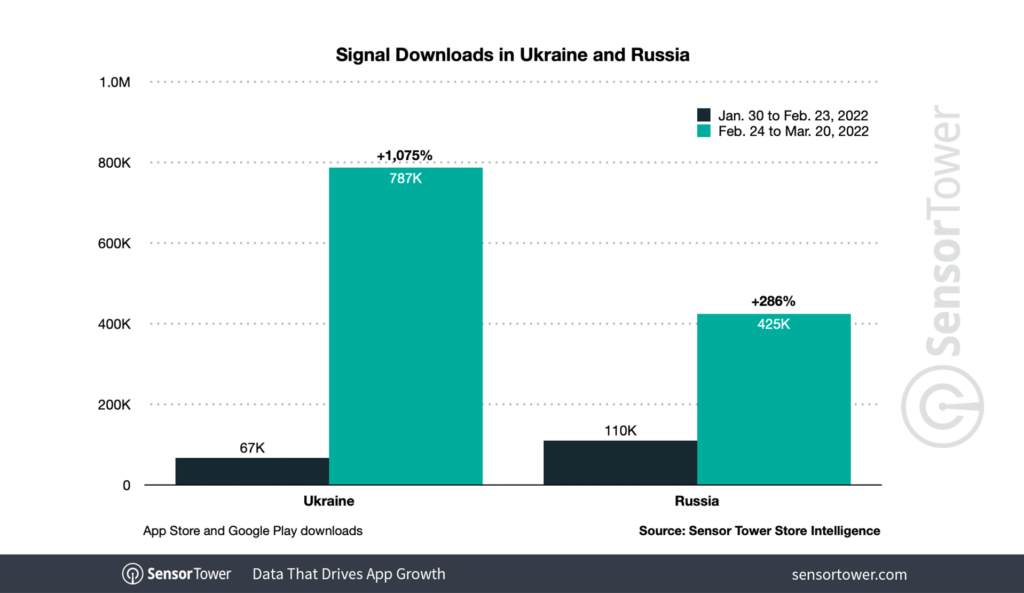 Overall, Telegram saw more installs in both countries.
However, in terms of growth it's a bigger jump for Signal for which downloads surged 1,075% to 787k.
To date, the app has reached almost 2 million installs in Ukraine, 42% of which happened over the last 25 days. It has 4.5 million installs in Russia.
Telegram's installs climbed 89% in Ukraine where it now has a total of 30.7 million installs.
Similarly, active daily users jumped for both apps, growing 184% for Signal in Ukraine and 81% in Russia.