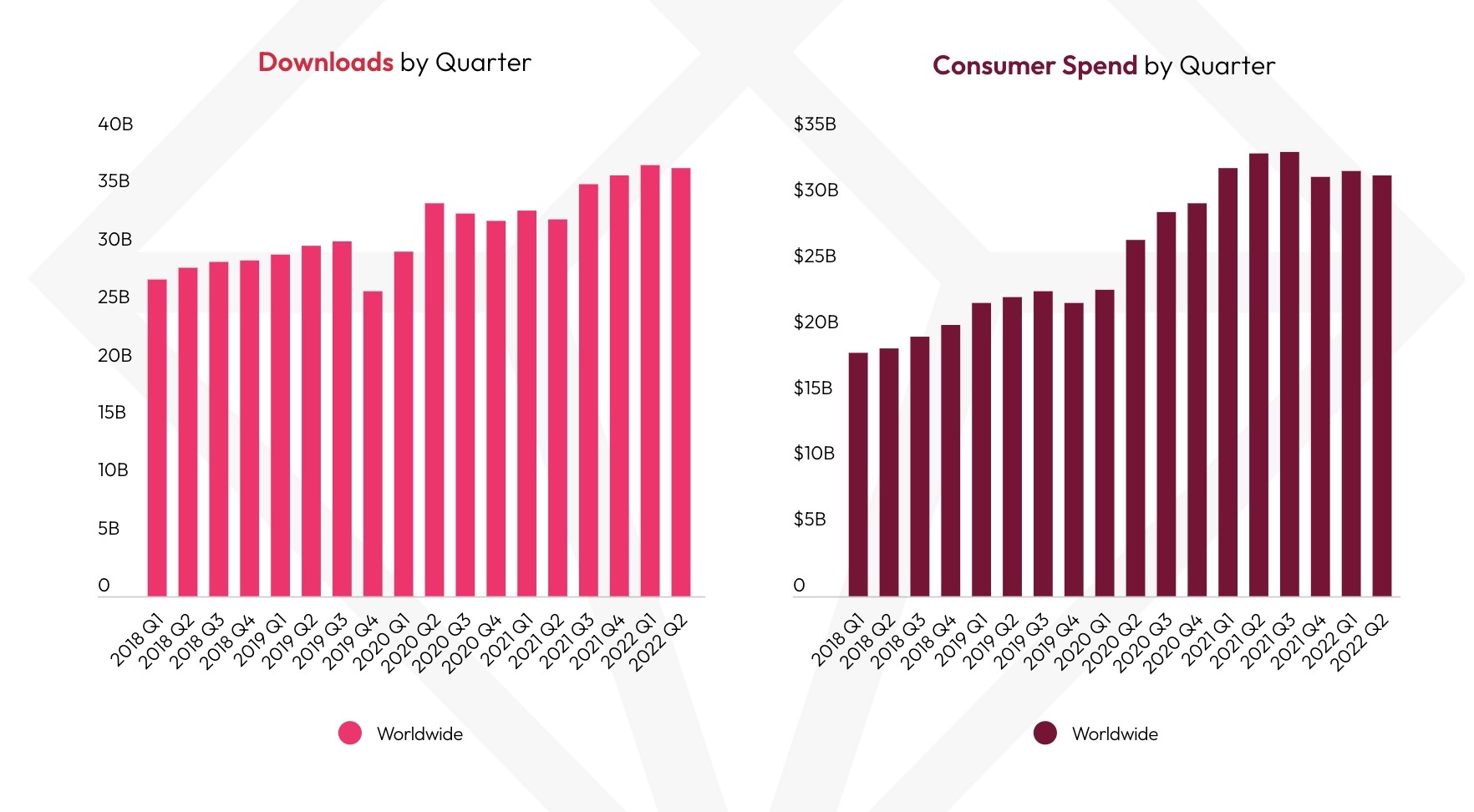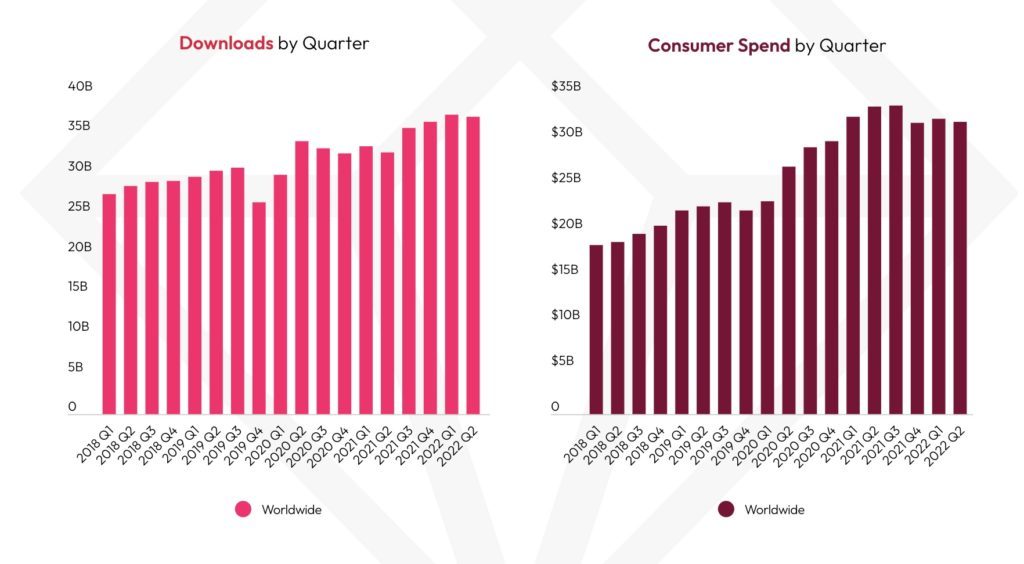 The macroeconomic situation is having an effect on the app business as millions of consumers have less disposable income. App downloads fell 1% in Q2 2022 while consumer spending dropped 3% in H1 2022 compared to the previous year. However, downloads overall grew 13% during H1 2022, according to new data from data.ai.
Certain countries are defying global trends
Despite the economic situation, there were certain countries that defied expectations. App downloads jumped 35% in Uzbekistan and 30% in Venezuela while spending was up 23% in Kuwait and 19% in the UAE in H1 2022.
The app categories that were most resilient included travel apps which boomed due to seasonal travel trends. Mobile cleaner and anti-virus apps grew by 215 million during the period. Downloader and personalisation apps also saw higher downloads. Meanwhile, meeting and business app downloads fell as workers returned to the office.
The countries defying market expectations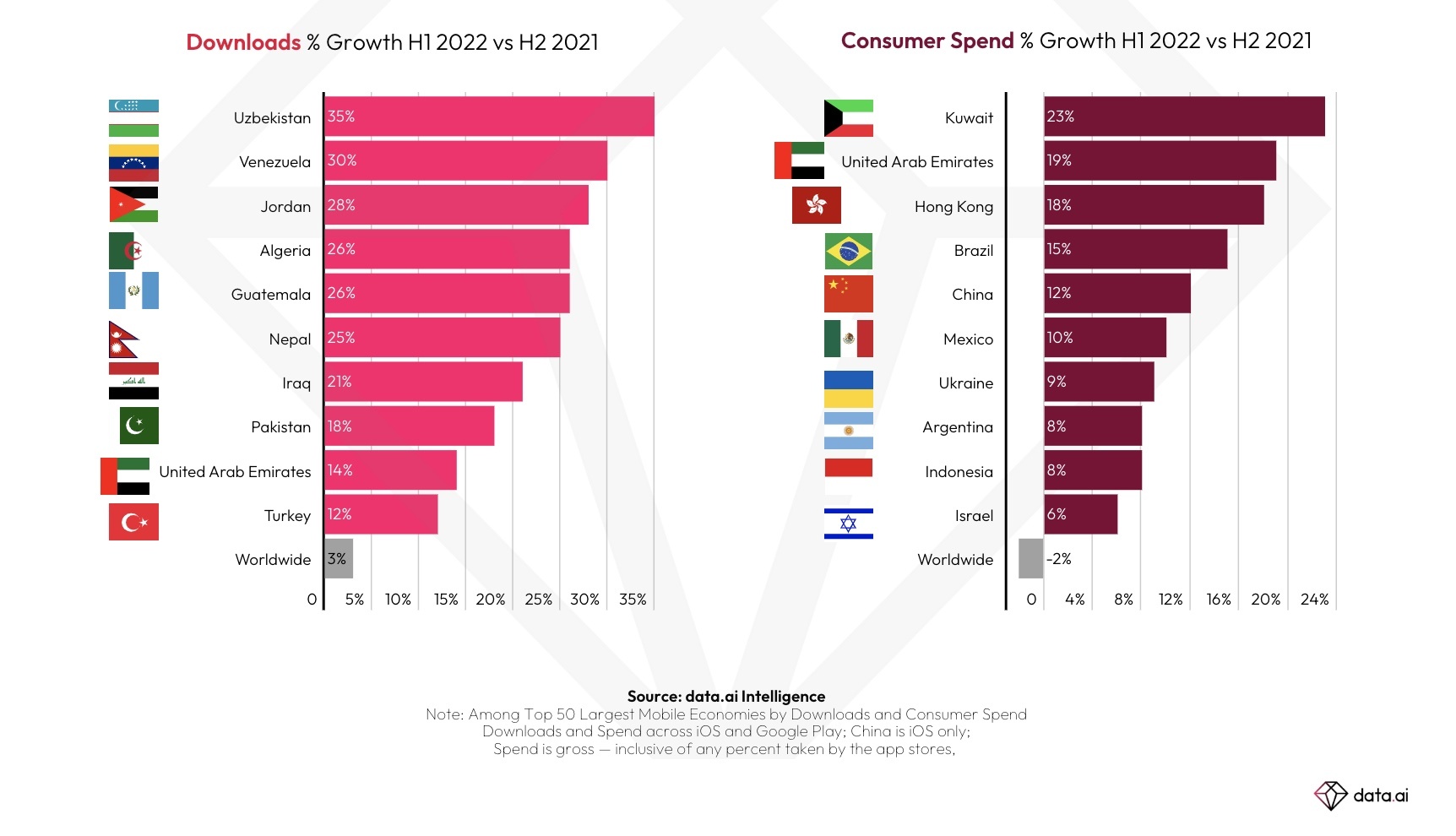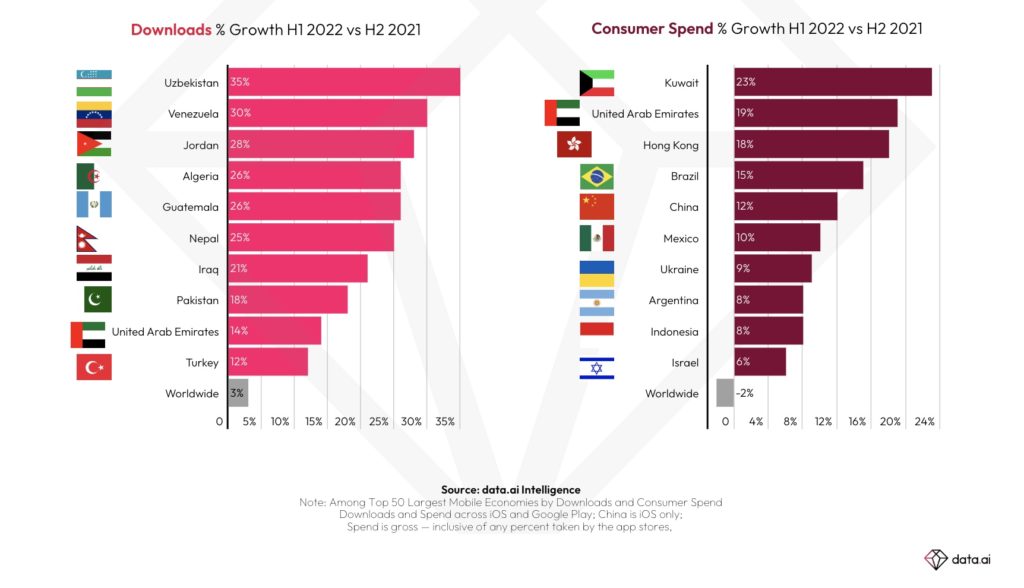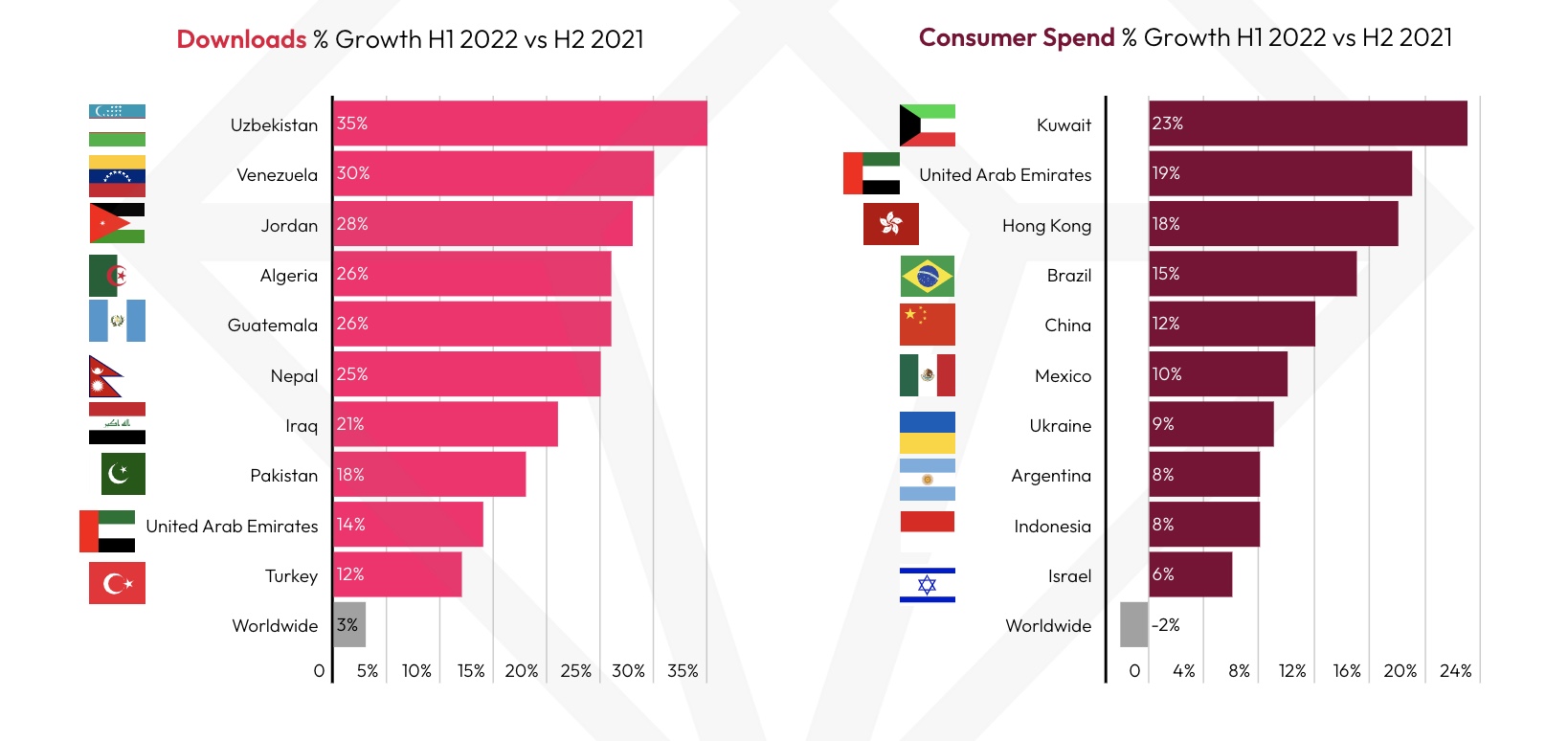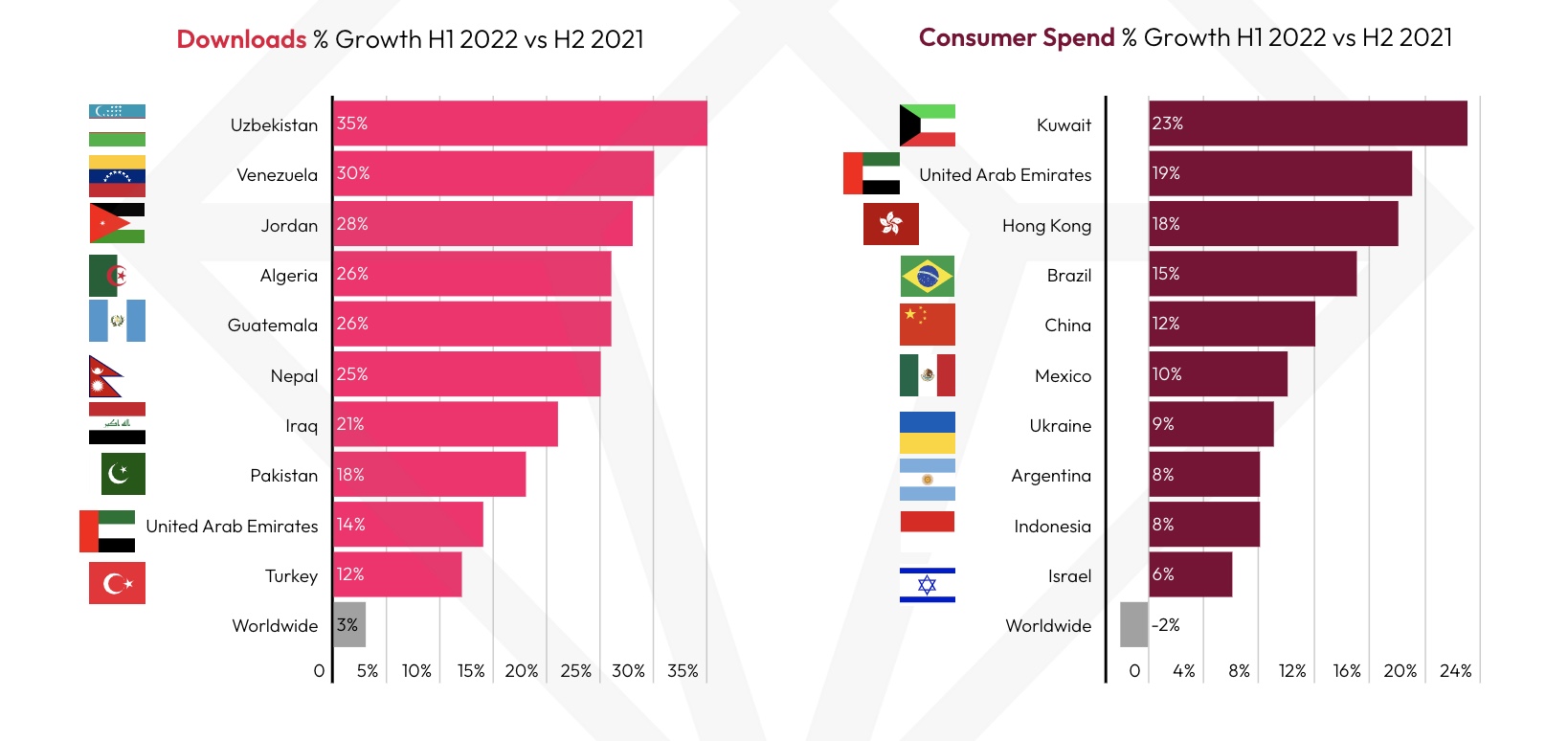 Source: data.ai
In gaming, hypercasual titles remained in high demand. 
Video leads for app and time spent
In terms of consumer spending, short video, OTT and dating apps continued to attract user dollars. Nine of the top 10 apps for consumer spending were video streaming apps.
Users are spending more time and cash in short-video apps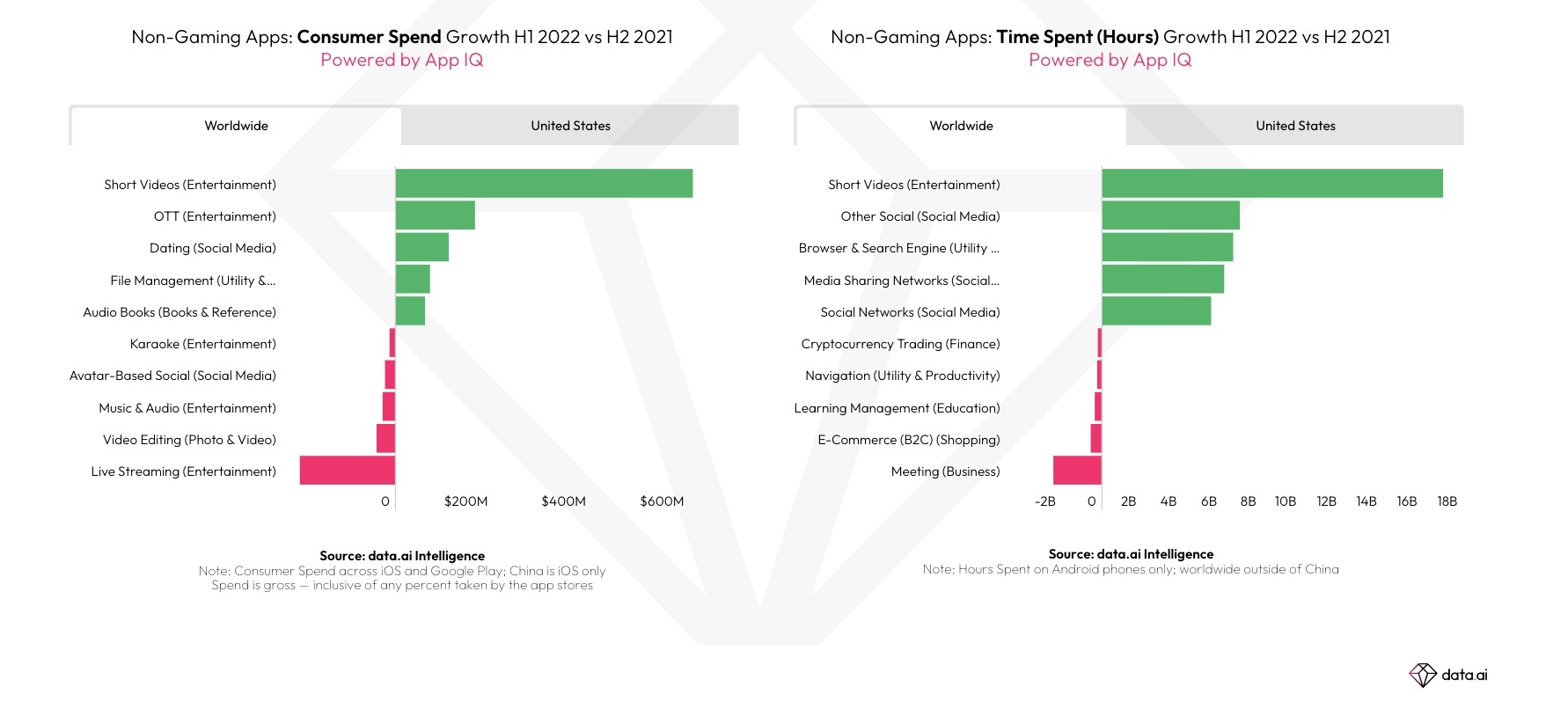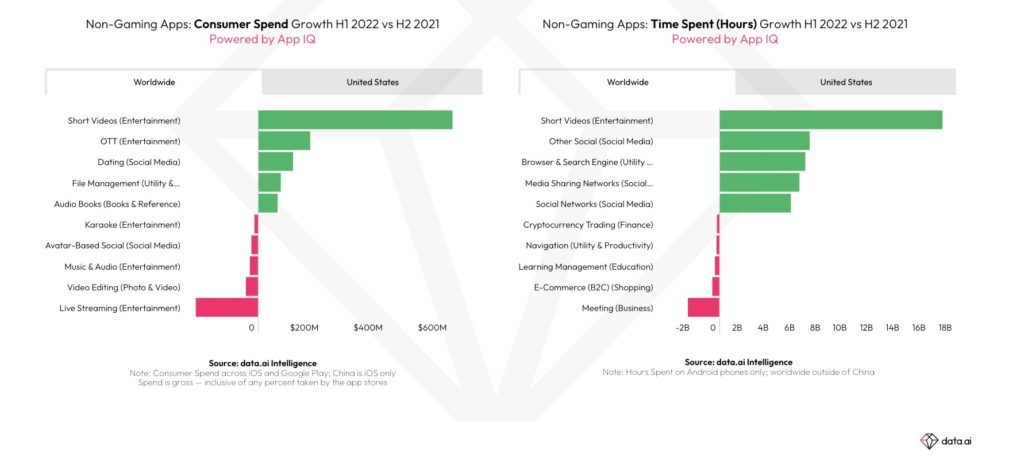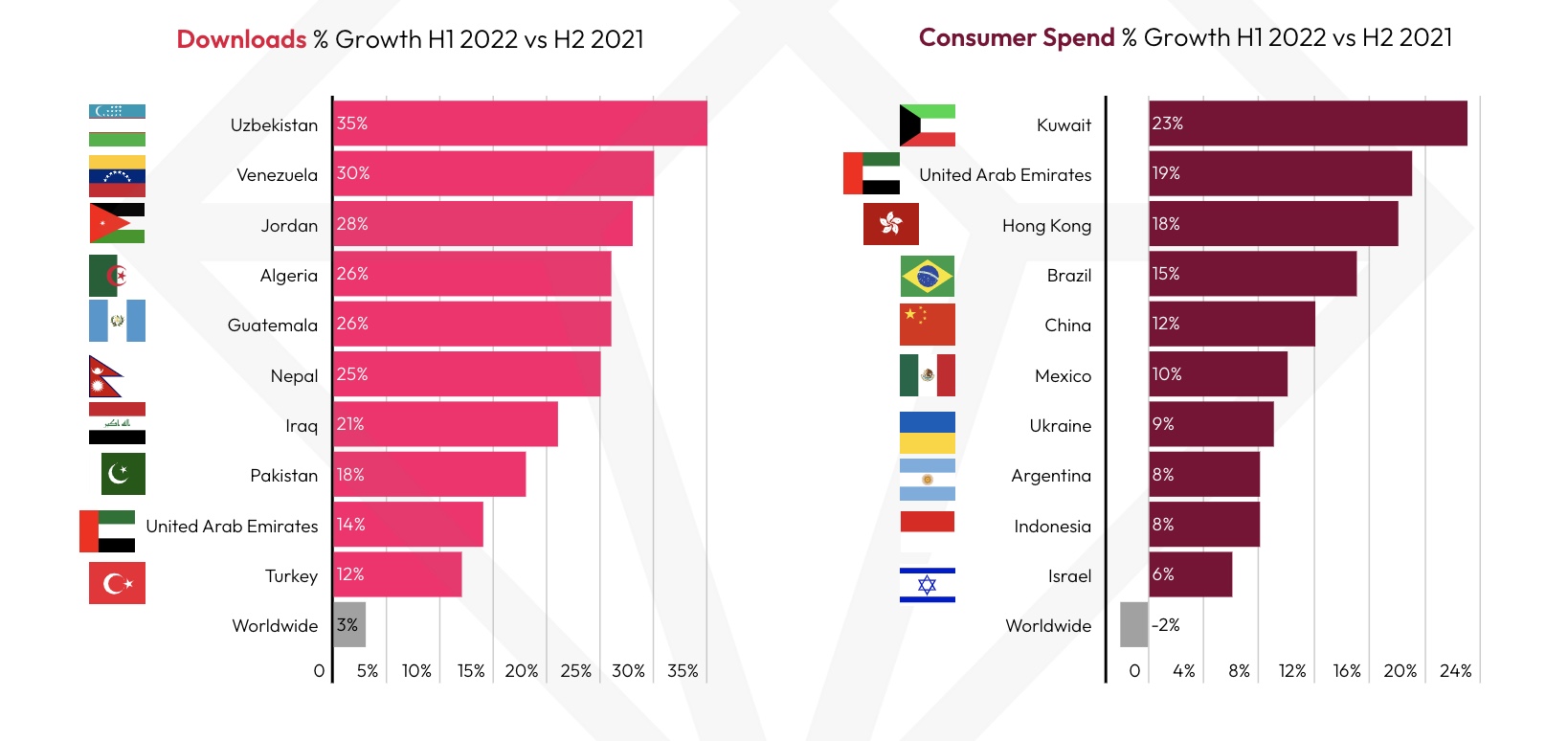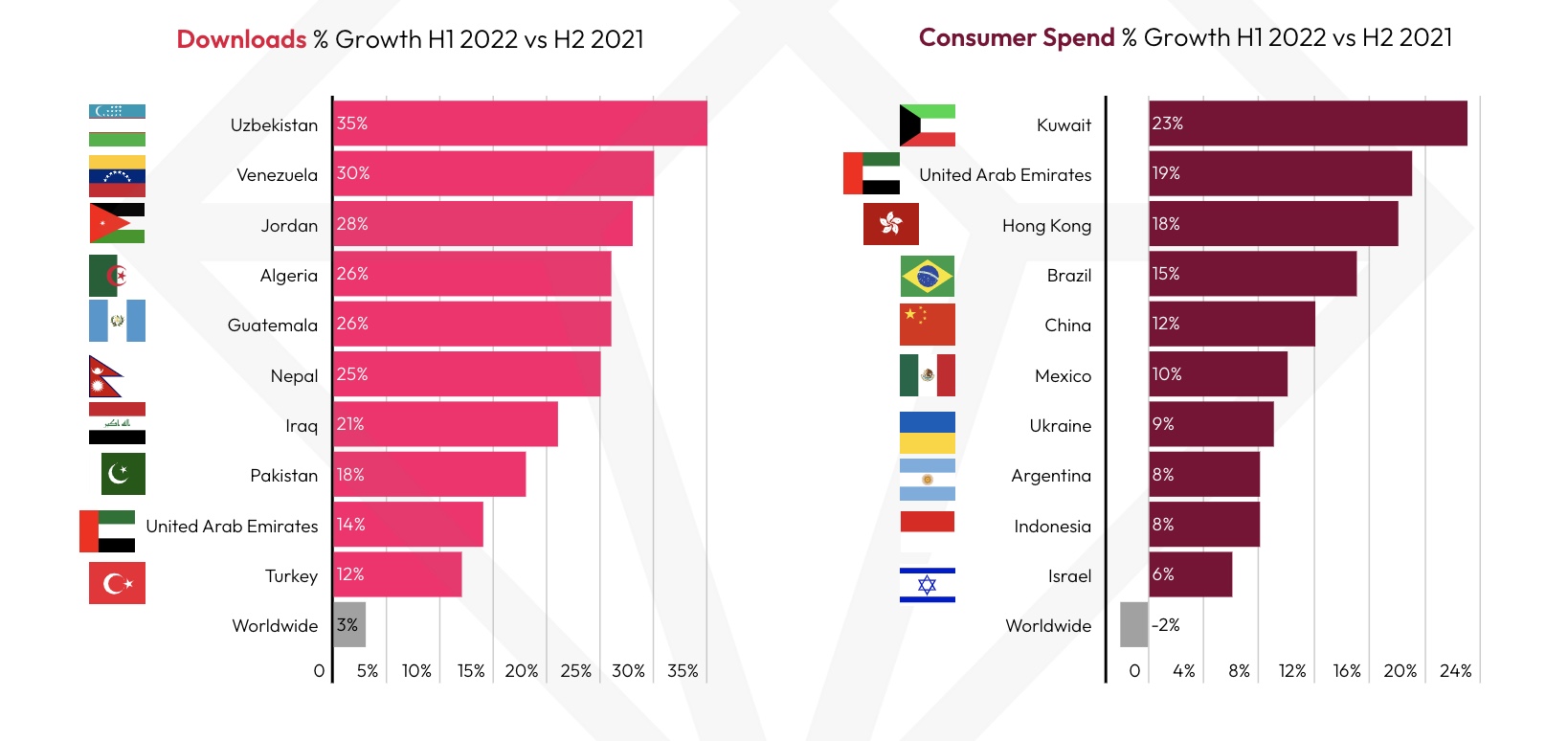 Source: data.ai
Entertainment apps also scored highest for user time spent, followed by social apps and browser/search engines. 
Meanwhile, meeting and cryptocurrency apps were among the most adversely affected by users spending their time elsewhere. 
To motivate users to spend more time in apps, developers can focus on certain in-app features to unlock spending. The most prominent in-app features in food and drink apps for example include curated images, online order and delivery/pick up options and rewards and deals.
Key takeaways
App downloads fell 1% in Q2 2022 while consumer spending dropped 3% in H1 2022 compared to the previous year
App downloads jumped 35% in Uzbekistan and 30% in Venezuela while spending was up 23% in Kuwait and 19% in the UAE in H1 2022
Short video, OTT and dating apps continued to attract user dollars