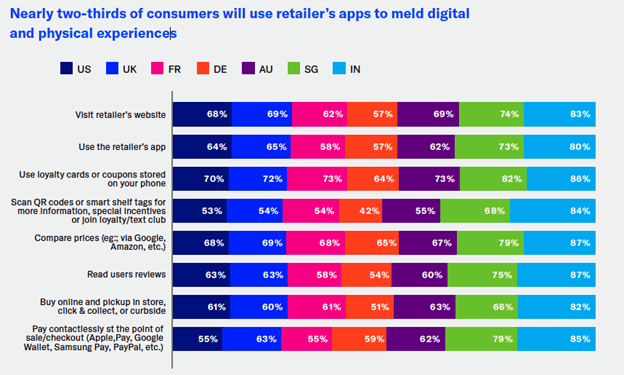 Mobile is changing the way we shop – even in-store. According to a survey of over 9,000 consumers across the US, UK, France, Germany, Australia, Singapore and India two-thirds of shoppers are now using their mobile devices in-store to research goods or even make purchases.
The most common reasons customers cited for using their stores in a store included checking out a retailer's website, using their app, using loyalty cards or coupons, scanning QR codes, comparing prices or reading reviews, buying online or curtsied and pay contactless.
The Airship report reveals that mobile is blurring the lines between physical and digital retail behaviours and millennials are leading this trend.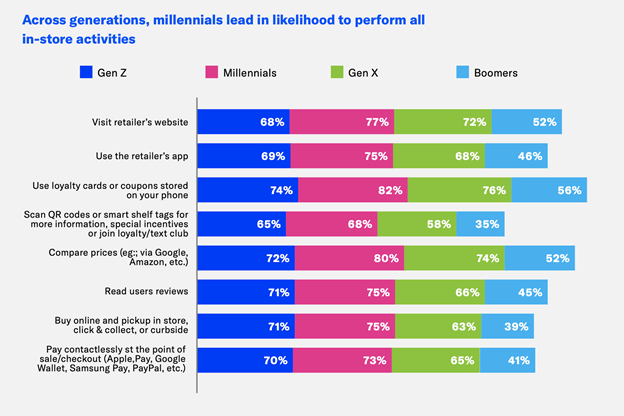 However, boomers are also likely to use smartphones in-store.
Value is the top reason for people to use app notifications while personalised offers are the least likely reason for them to opt in to receiving notifications.
Nevertheless, consumers are looking for personalised information as opt-out rates show.
Whats more, shoppers these days are much more careful about whom they choose personal data with.
Where they have control over reason (43%), frequency (41%) and channels (40%) of their branded communication opt-ins, they're more likely to stay opted in.