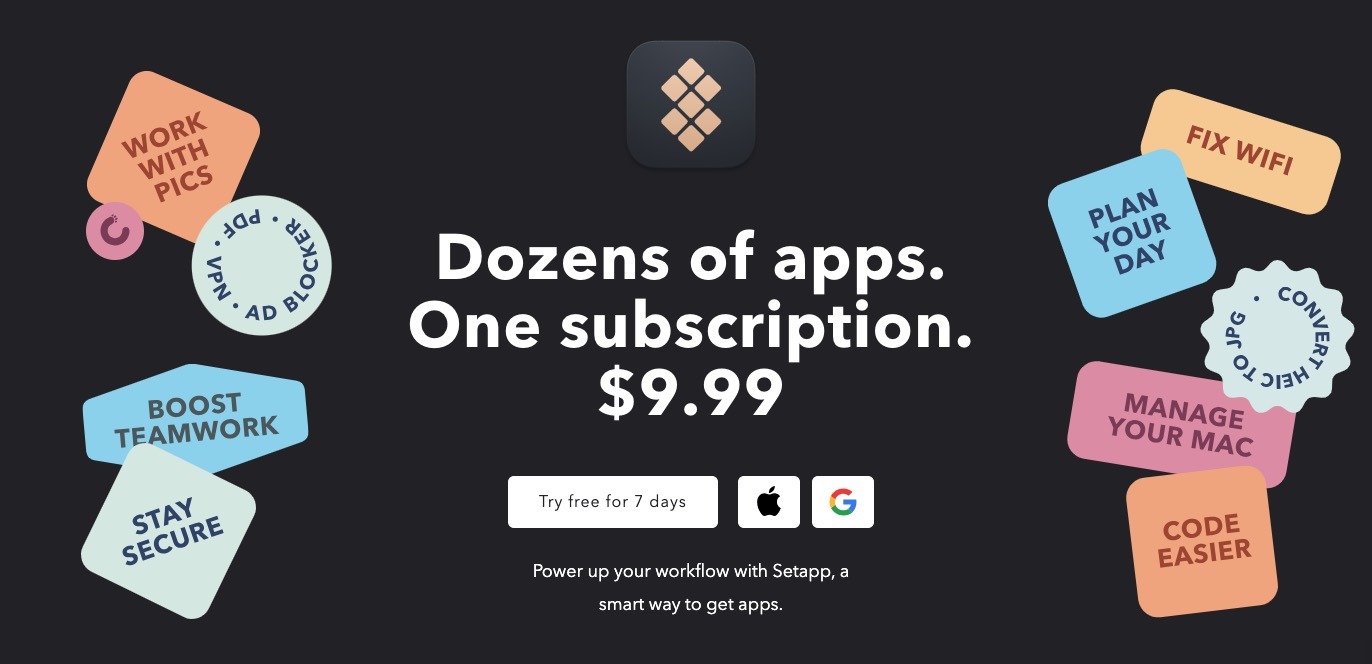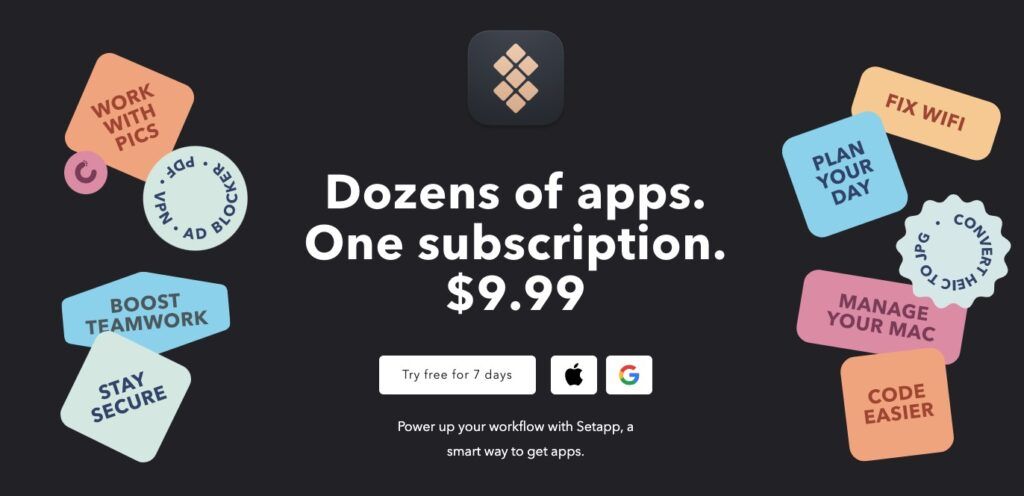 Setapp, an app subscription service, is getting ready to launch its own app store as a different choice. They're planning to do this when new rules from the EU start next year. Setapp is relying on the EU's Digital Markets Act (DMA), which is supposed to let people put other apps on iOS without needing to use Apple's App Store.
Better revenue sharing for developers
Setup currently offers a subscription service where users pay $9.99 per month to access more than 240 apps for their Mac. These apps cover various categories like utilities, productivity tools, customisation, lifestyle, and more. They have different plans, including those with iOS apps ($12.49/mo), options for power users with more devices ($14.99/mo), family plans, and plans for teams.
For their upcoming standalone app store, Setapp has partnered with over 30 developers who are ready to offer their apps. Some of these partners include Ulysses, Taskheat, NotePlan, PDFSearch, and Soulver. The company is also inviting more developers to join in.
Setapp is trying to attract developers by offering them better revenue sharing compared to Apple. While developers get a 70/30 split when customers use their app, Setapp also shares an additional 20% with developers who bring in new customers. This means developers have the chance to earn up to 90% of Setapp's user fees every month.
Top-rated apps on Setapp store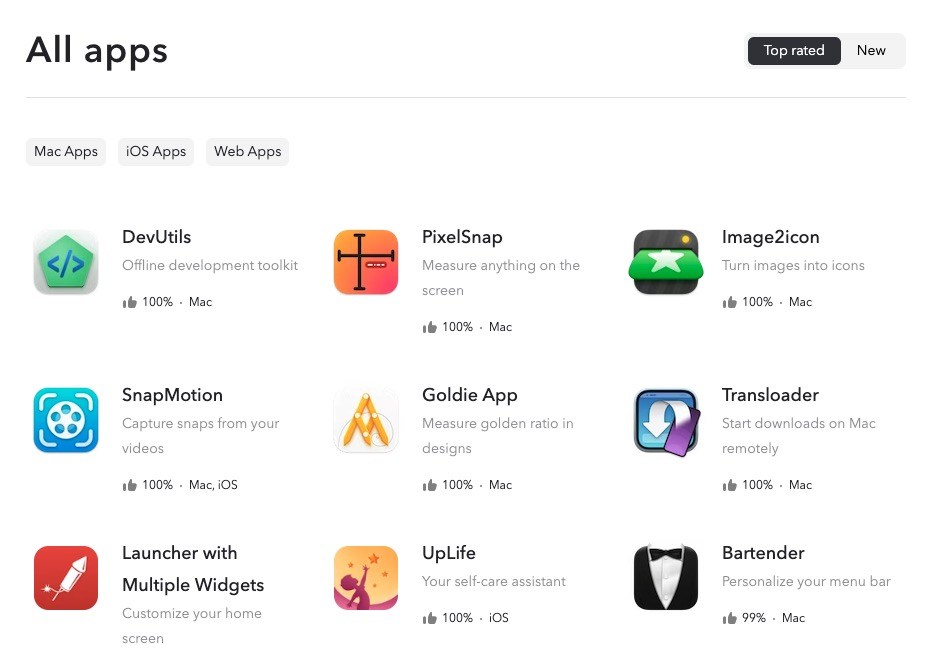 Source: Setapp
Oleksandr Kosovan, the founder and CEO of Setapp, mentioned that 60% of developers are interested in using third-party app stores for distributing their iOS apps. Setapp aims to support iOS-only developers and give them a platform to gain users and increase their revenue.
Customers who are interested can join a waitlist to receive updates about the launch of the new app store.
What's Apple got to say about it?
According to a report in December 2022 by Bloomberg, Apple seemed to be getting ready to permit different app stores on iPhones and iPads to follow the DMA rules.
This is happening even though Apple has worries about the security problems linked to installing apps from sources other than the official App Store.
The process, known as "sideloading," can impact the safety and privacy of users. However, the report pointed out that Apple was still talking about various ideas on how this new system would function. They might even ask for a fee to verify these apps before allowing them.
For now, Setapp is proceeding with the belief that Apple devices will eventually need to allow other app stores, and they are actively making preparations to introduce their own app store.
Key takeaways
Setapp readies own app store, betting on EU law for alternative to Apple's store
Developers offered improved revenue share, up to 90% through Setapp's model
Apple's approach to third-party app stores and security remains uncertain