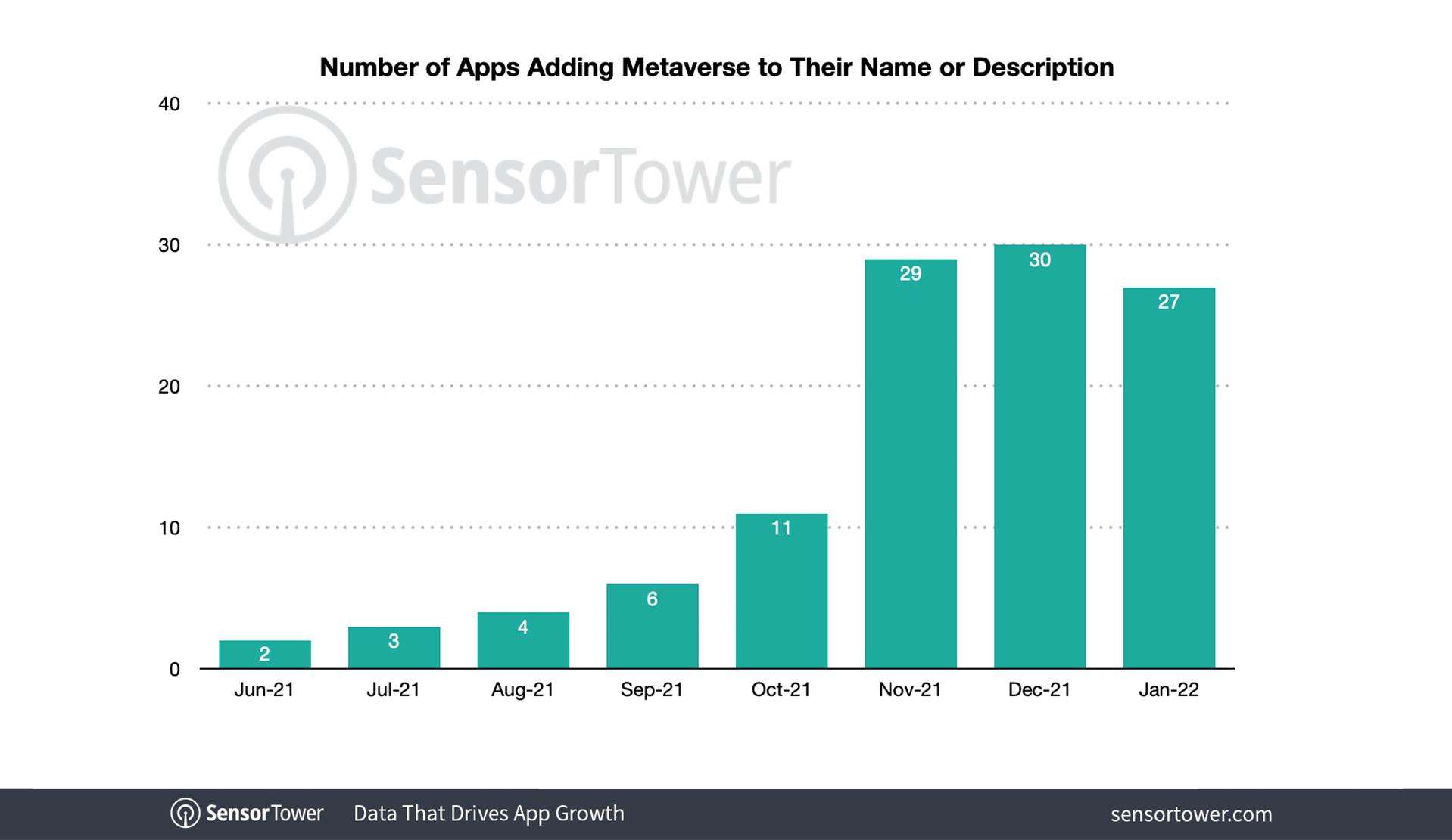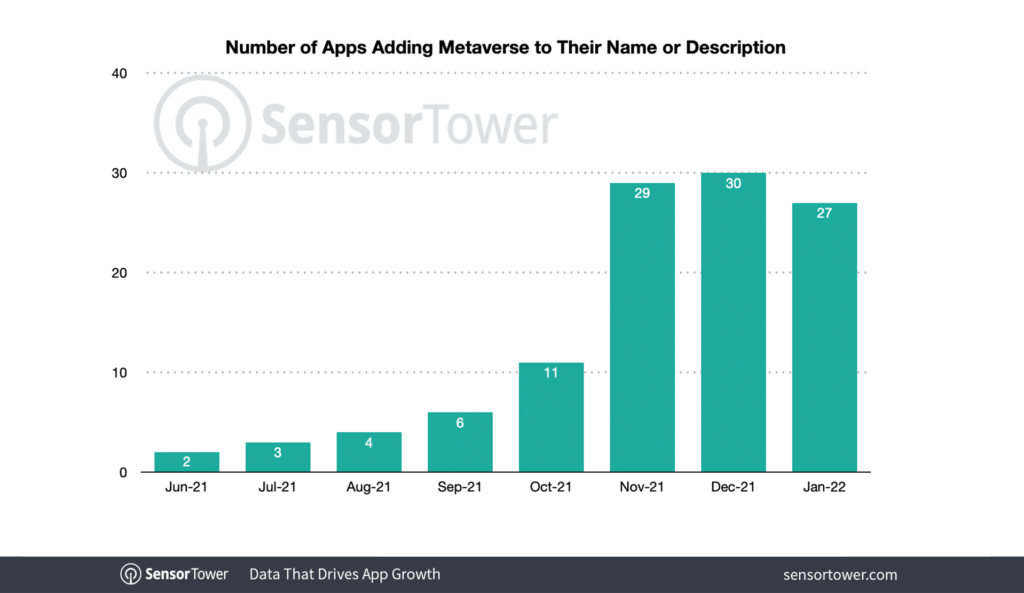 Some 86 mobile apps recently added "metaverse" to their description or branding on the App Store and Google Play in light of Facebook's rebrand to Meta.
It seems that app developers got excited about the change and, hoping to align their marketing efforts, added the "metaverse" keyword to their description or titles. 
Sensor Tower also found that 23% of metaverse apps mentioned "crypto". Other key terms included NFTs (18%), AR (augmented reality) (11%), and VR (virtual reality) (9%).
Mobile game publishers have been most keen to add metaverse to their descriptions, followed by finance and social apps.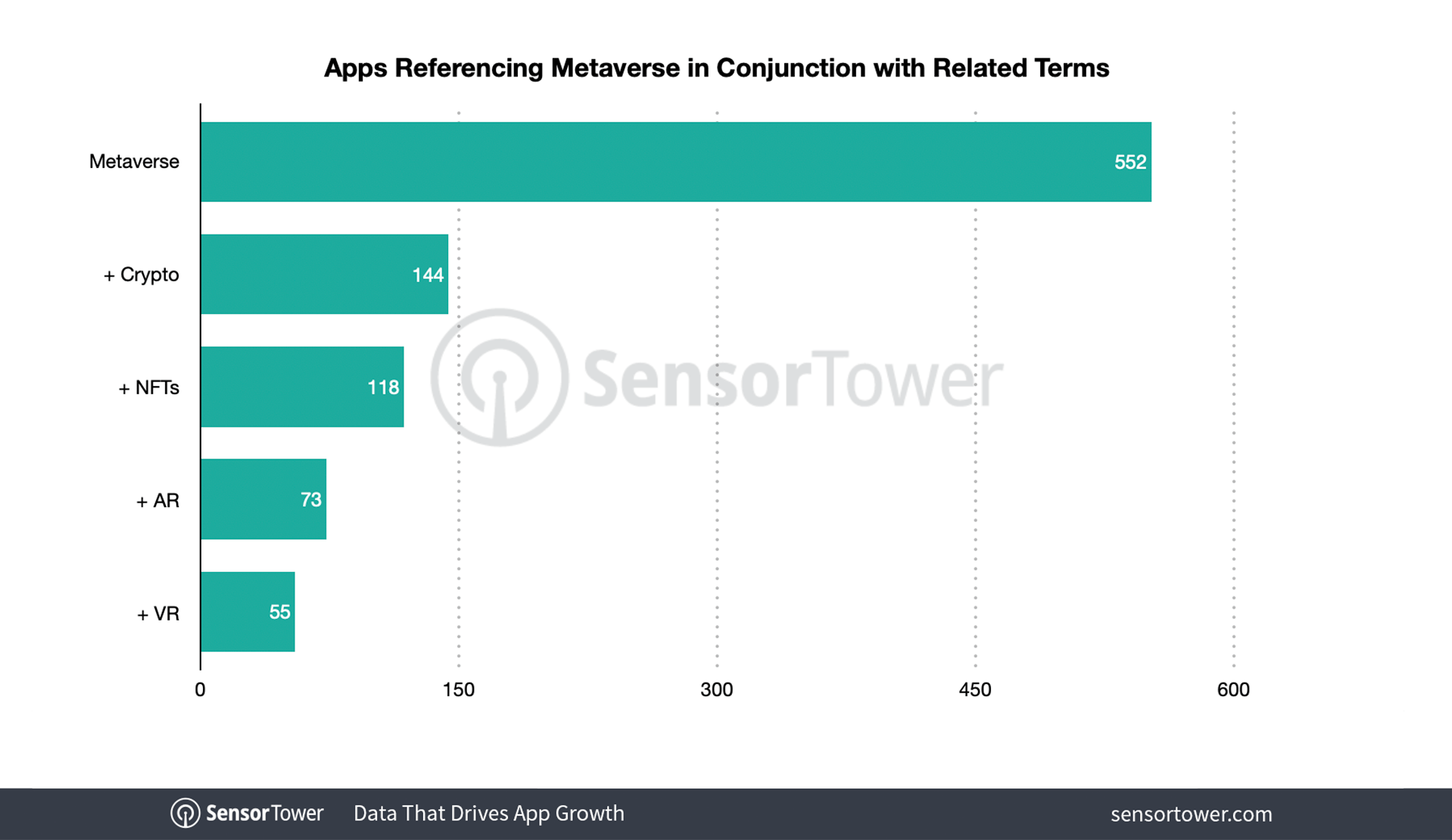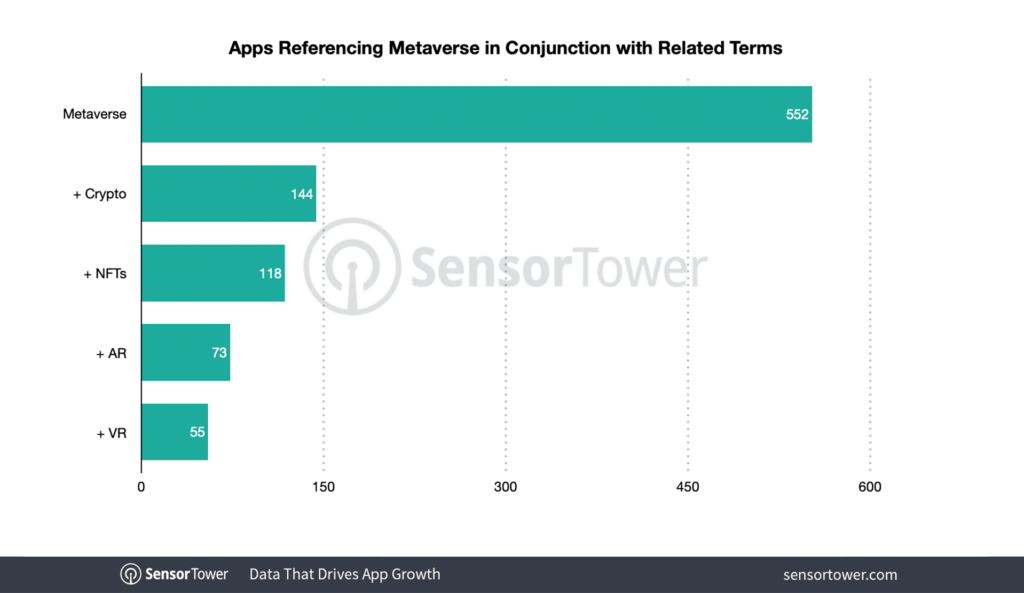 In an increasingly meta-minded industry, it seems adding the right keyword will make all the difference for some developers.