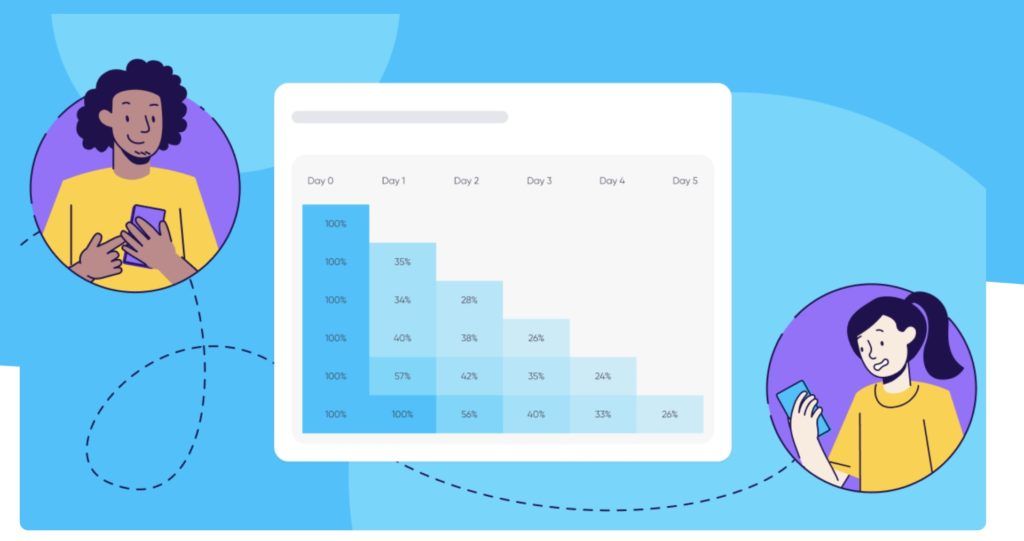 Global Android day 30 retention rates have fallen a whopping 10% while iOS rates remained unchanged in Q3 2022, according to a report from AppsFlyer. Retention rates are an important measurement for app loyalty and usage and help developers to optimise and monetise their apps. 
Android retention sees continued decline
Android day 1-30 retention rates continue to decline for the third year in a row, according to the report. The average day 14 rate was just 4.3% in Q3, down 6.5% from last year. 
The sharp rise to 10% for day 30 retention rates could be a result of the growing competition in the Android ecosystem which drives users to download and try new apps. 
Meanwhile, iOS retention rates have been more stable since 2020 with the average day 14 rate being 6.7% in Q3 2022, down just 1.5% from the previous year. 
Day to Day 30 retention rates on Android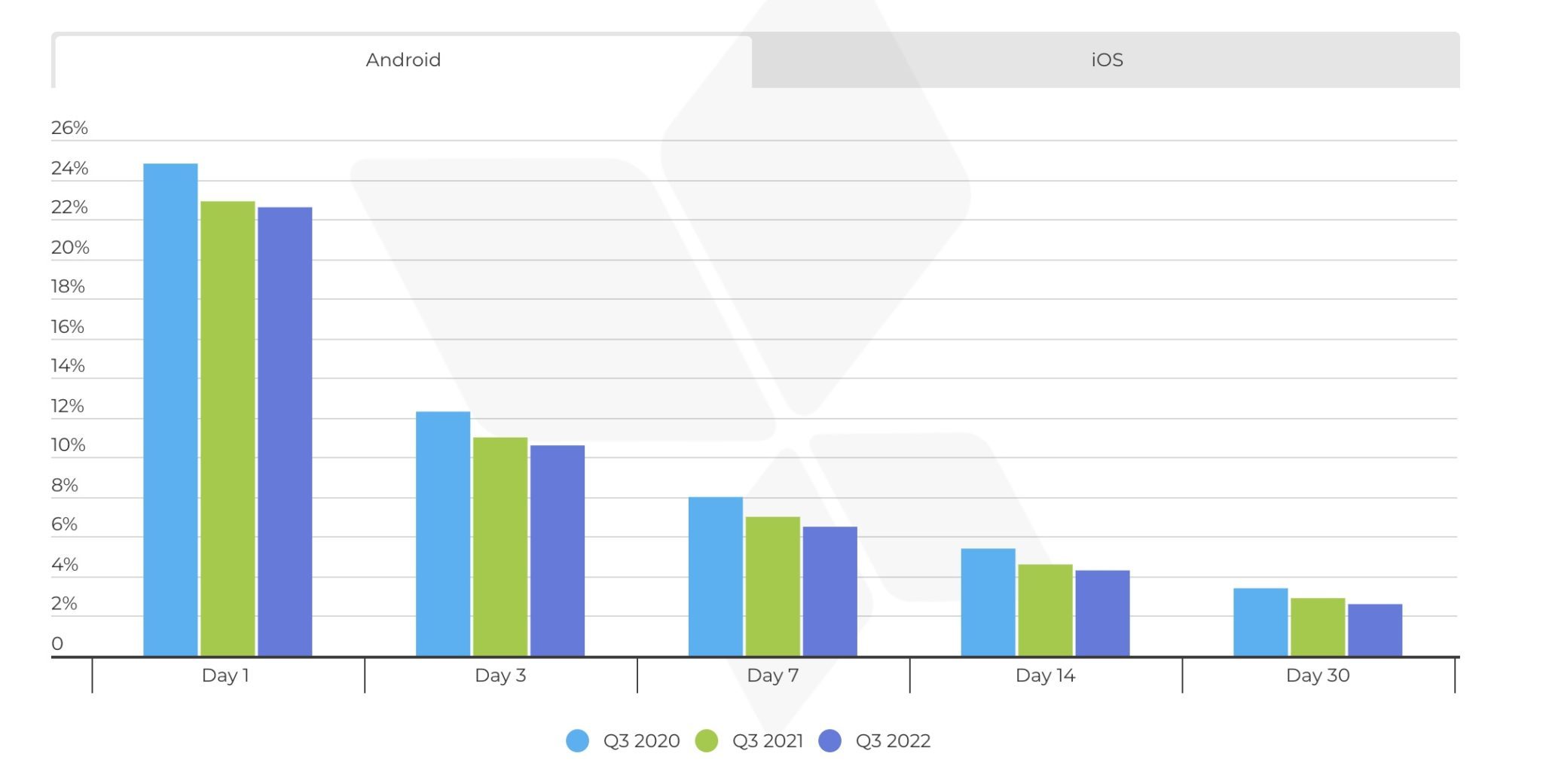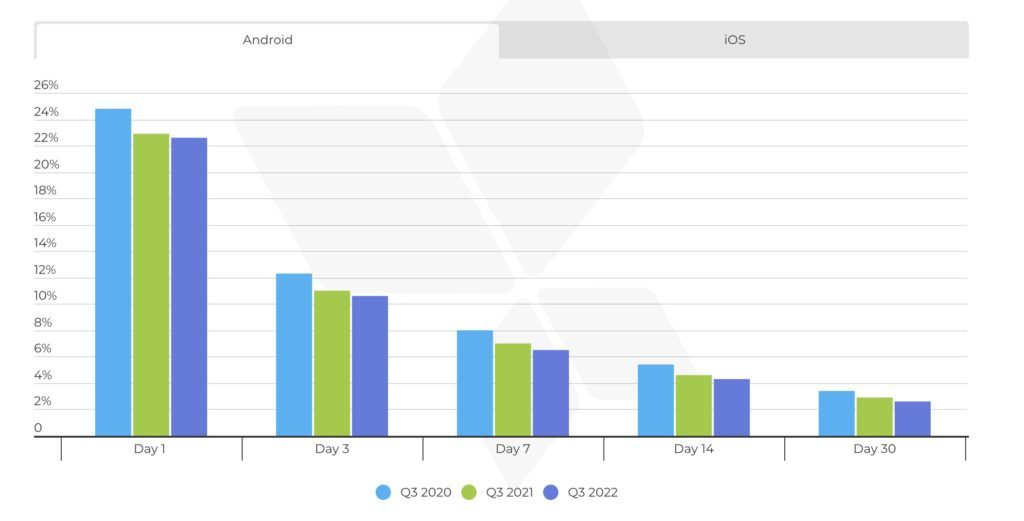 Source: AppsFlyer
News and Business app retention rises
The app category with the highest growth in day 30 retention was News with 11.3% as users continue to return to these apps to follow global developments. Business retention jumped 10.9% while Health and Fitness rose 15.6%, Music grew 8.6%, and Education climbed 15.6% between Q3 2020 and 2022.
The categories with the most rapid declines included Photography (-31.8%), Finance (-23.3%), Gaming (-20%), Productivity (-20%), Entertainment (-16.7%), Social (-15.2%), Shopping (-12.3%) and Travel (-11.8%).
Changes in retention rates by app category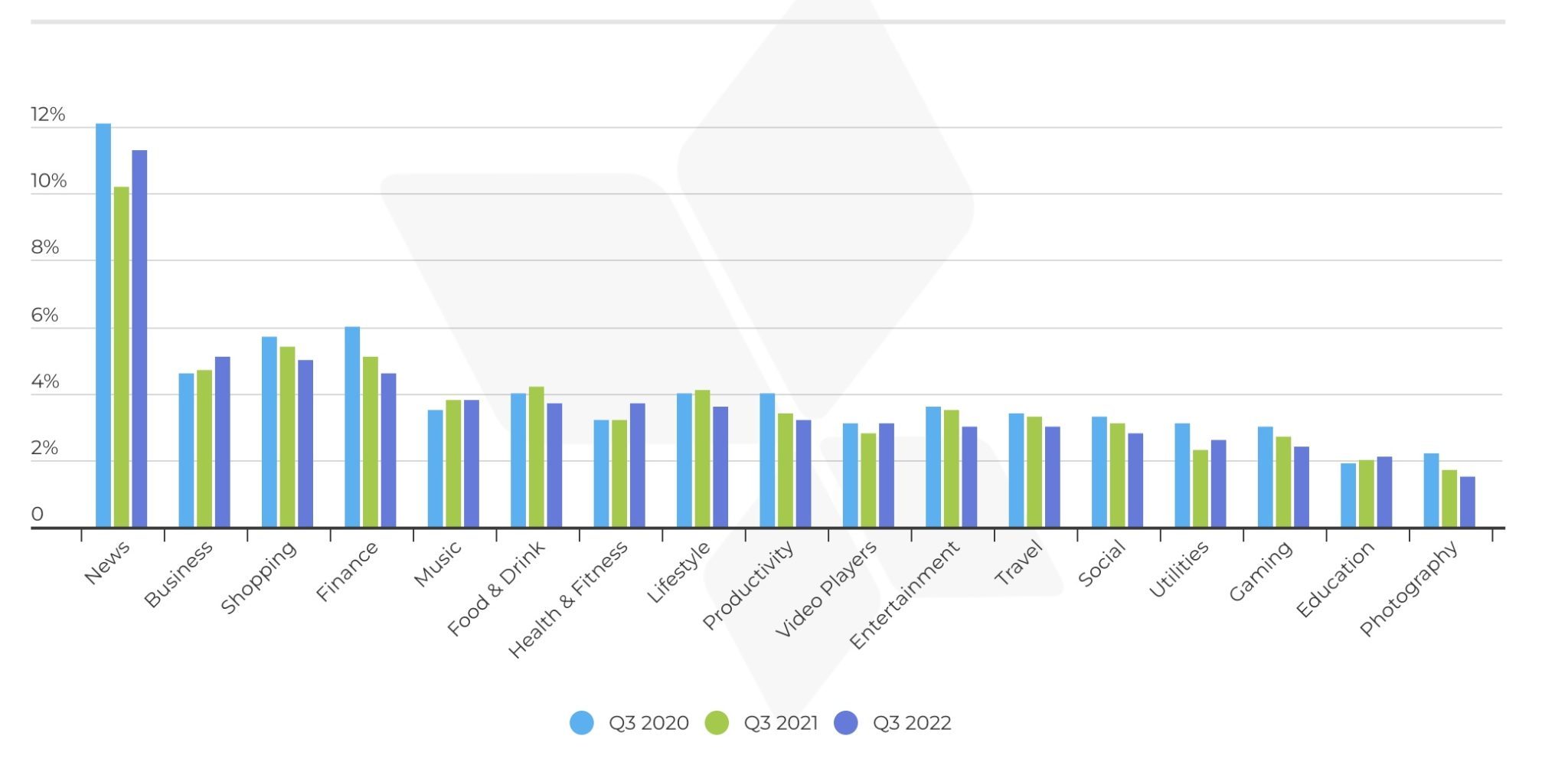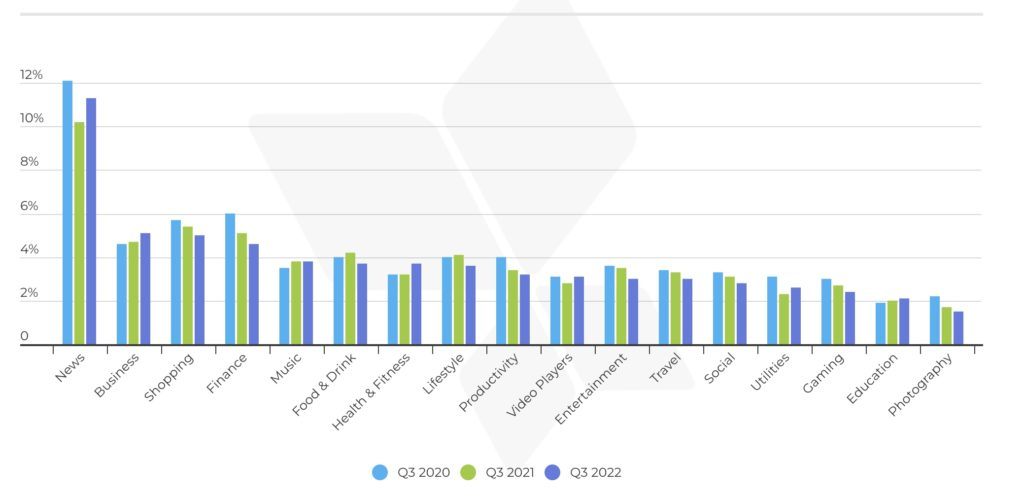 Source: AppsFlyer
The country with the highest day 30 retention rate was Japan at 5.1% while China lagged behind at 1.3%.
Key takeaways
Android Day 30 retention rates fell 10% while iOS rates remained unchanged in Q3 2022
The average day 14 rate was just 4.3% in Q3, down 6.5% from last year
iOS retention rates were stable with the average day 14 rate being 6.7% in Q3 2022