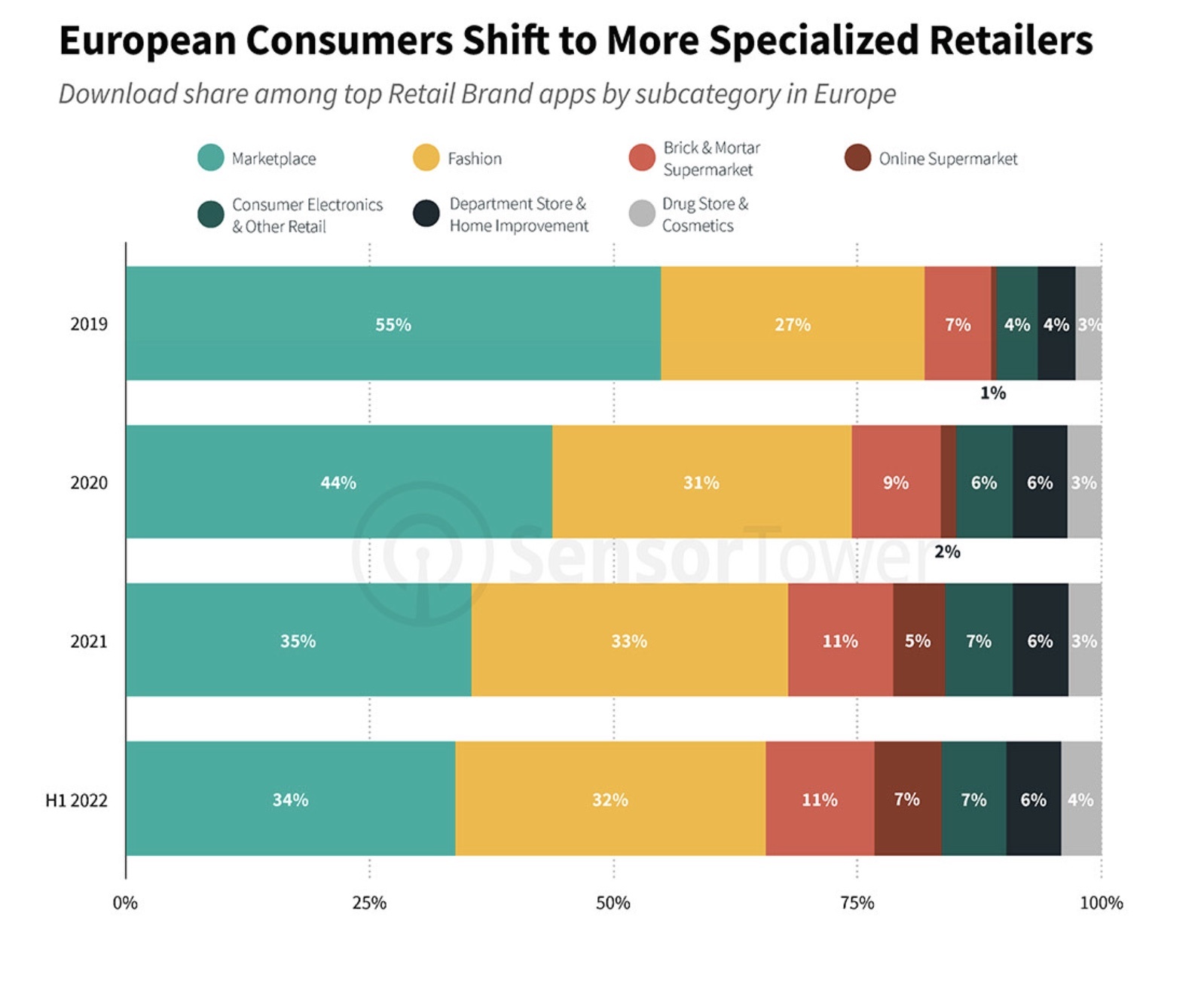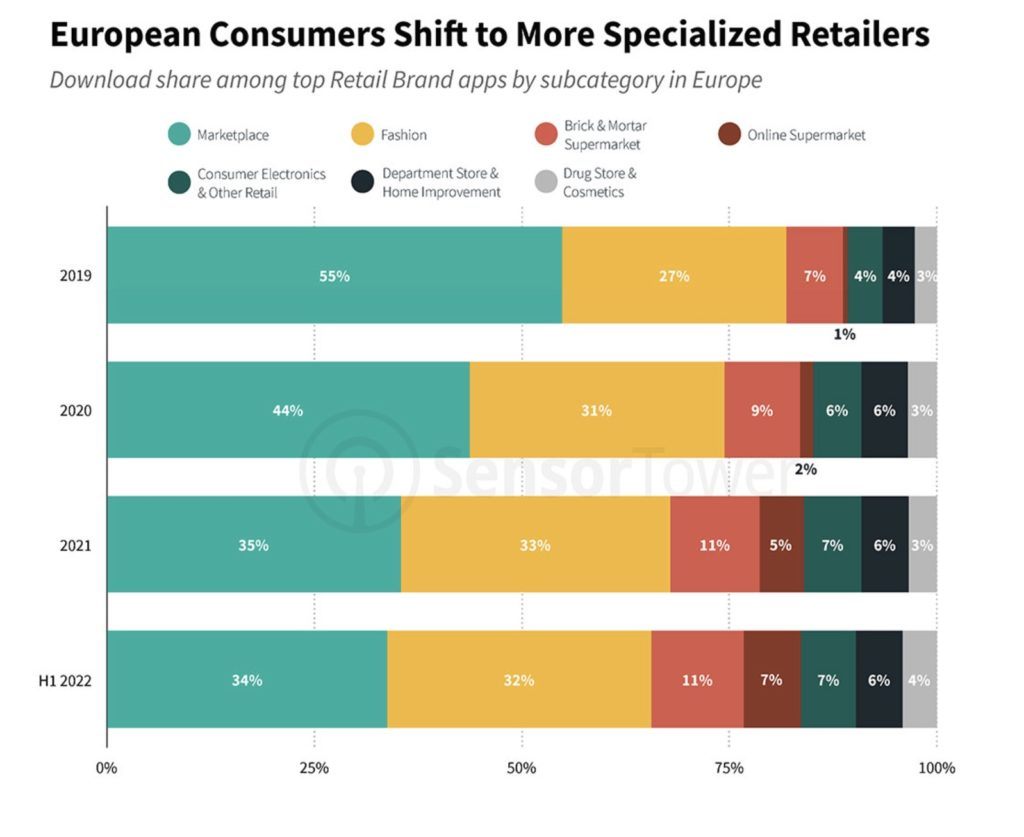 Installs of retail brand apps dropped 7% to 150 million in Q2 2022 compared to Q2 2020 driven by pandemic lockdowns lifting and the economic crisis. 
According to new data from Sensor Tower, marketplace apps like Amazon and AliExpress had their shares decline from 55% in 2019 to 24% in H1 2022 as the competition stiffened. 
The share of fashion app downloads decreased 5% in the first half of the year compared to 2019, but remained below peak levels of 2021. 
The winners in terms of downloads appear to be the brick-and-mortar supermarket apps, which gained market share throughout 2019.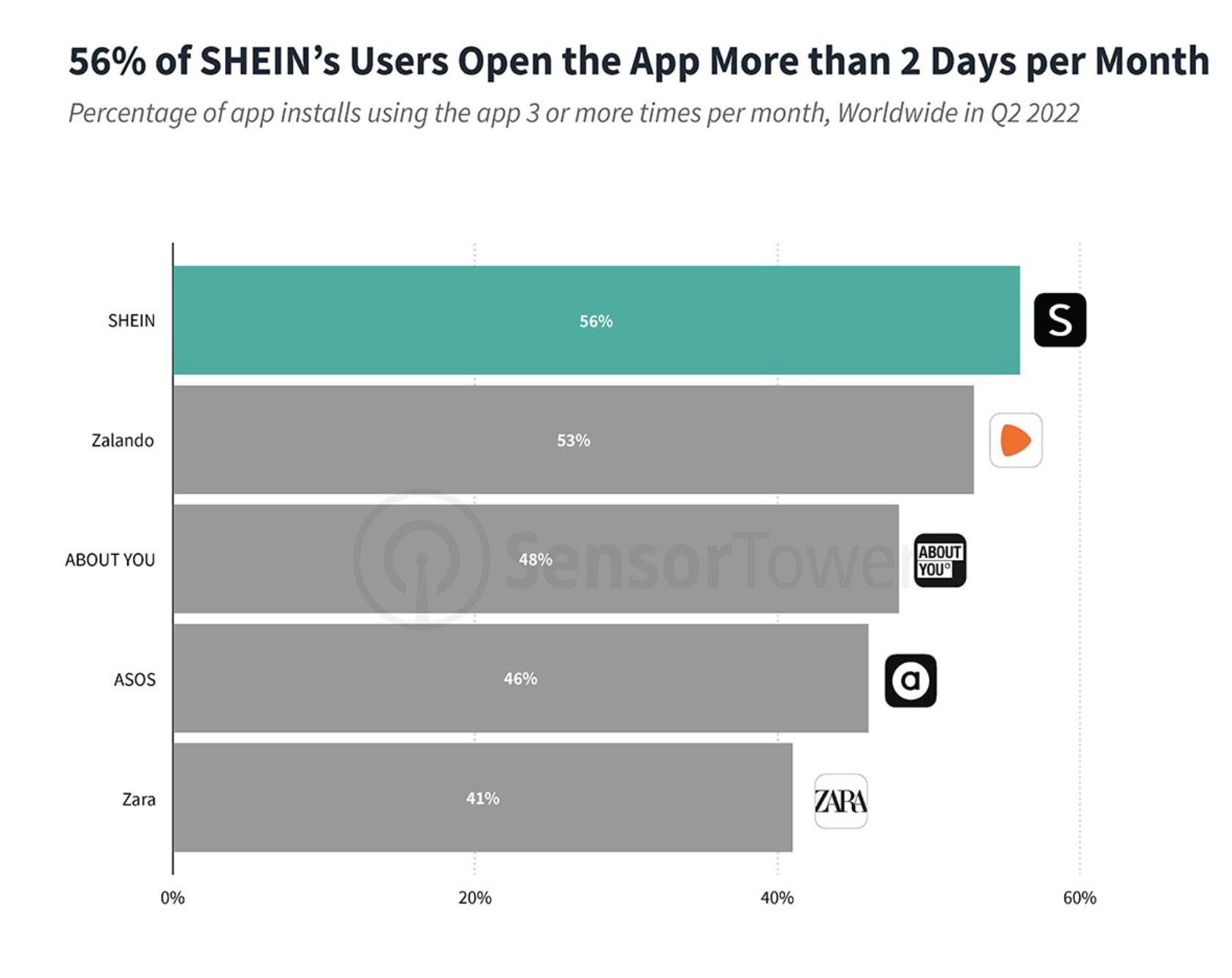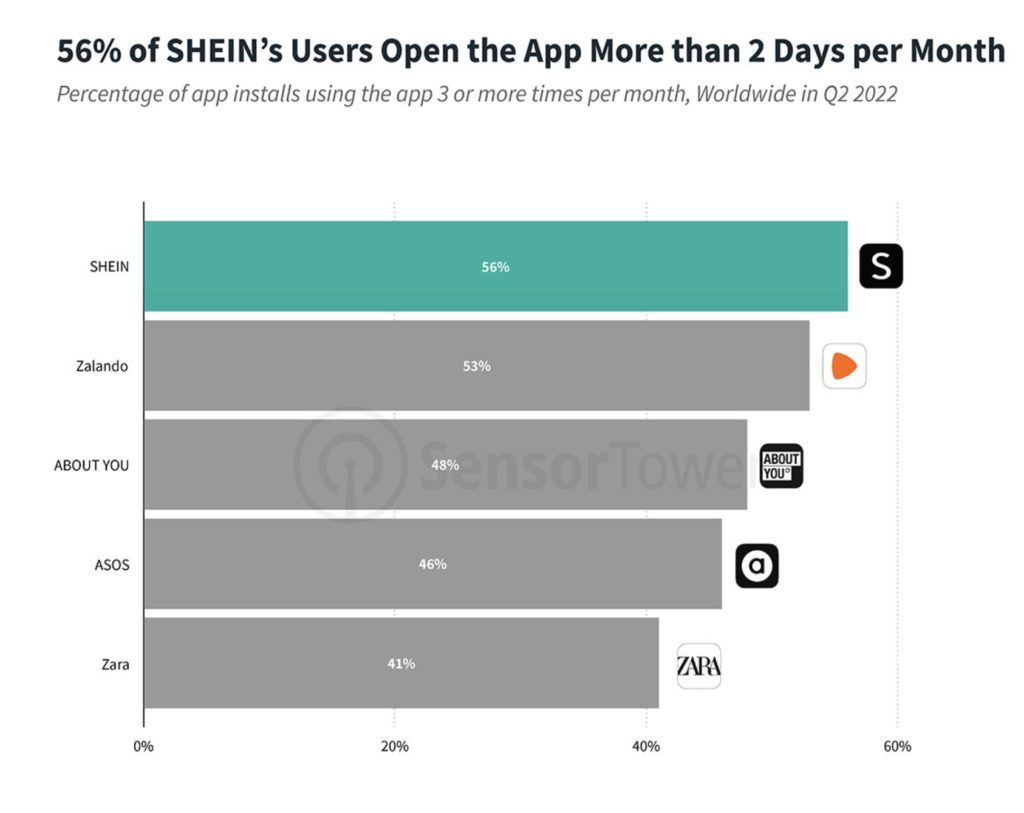 Getir saw its installs increase steeply during the measurement period. 
Categories such as consumer electronics and drug and cosmetics apps also noted increases in downloads this year. 
While Amazon has been ramping up spending on its luxury fashion stores, SHEIN was among the fastest-growing fashion apps in Europe. 
The company also had the most engaged user base with 56% of Google Play installs opening the app at least three days per month in Q2 2022. 
The top five fashion apps for downloads were SHEIN, Vinted, Trendyol, Zalando and H&M.