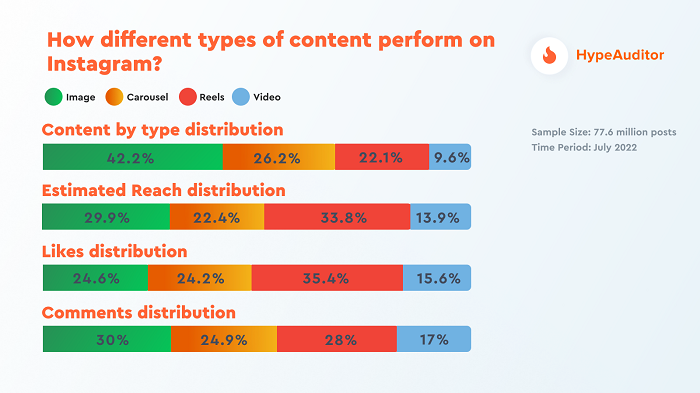 Instagram Reels are seeing the highest estimated reach distribution across all content types on the app.
That's according to an analysis of around 78 million Instagram posts by HypeAuditor.
Image posts were the most commonly posted content type at 42%, followed by carousels at 26%. 
However, estimated reach based on the number of people who saw a post was highest for Reels – the popular video format which also generated more likes (35%) than other formats. 
Comments are still the most popular on images (30%) closely followed by Reels (28%).
However, Reels are not as widely used just yet despite Meta pushing the format hard. 
The findings may be the push retailers and brands need to try out the format as they try to reach a growing audience on Instagram.