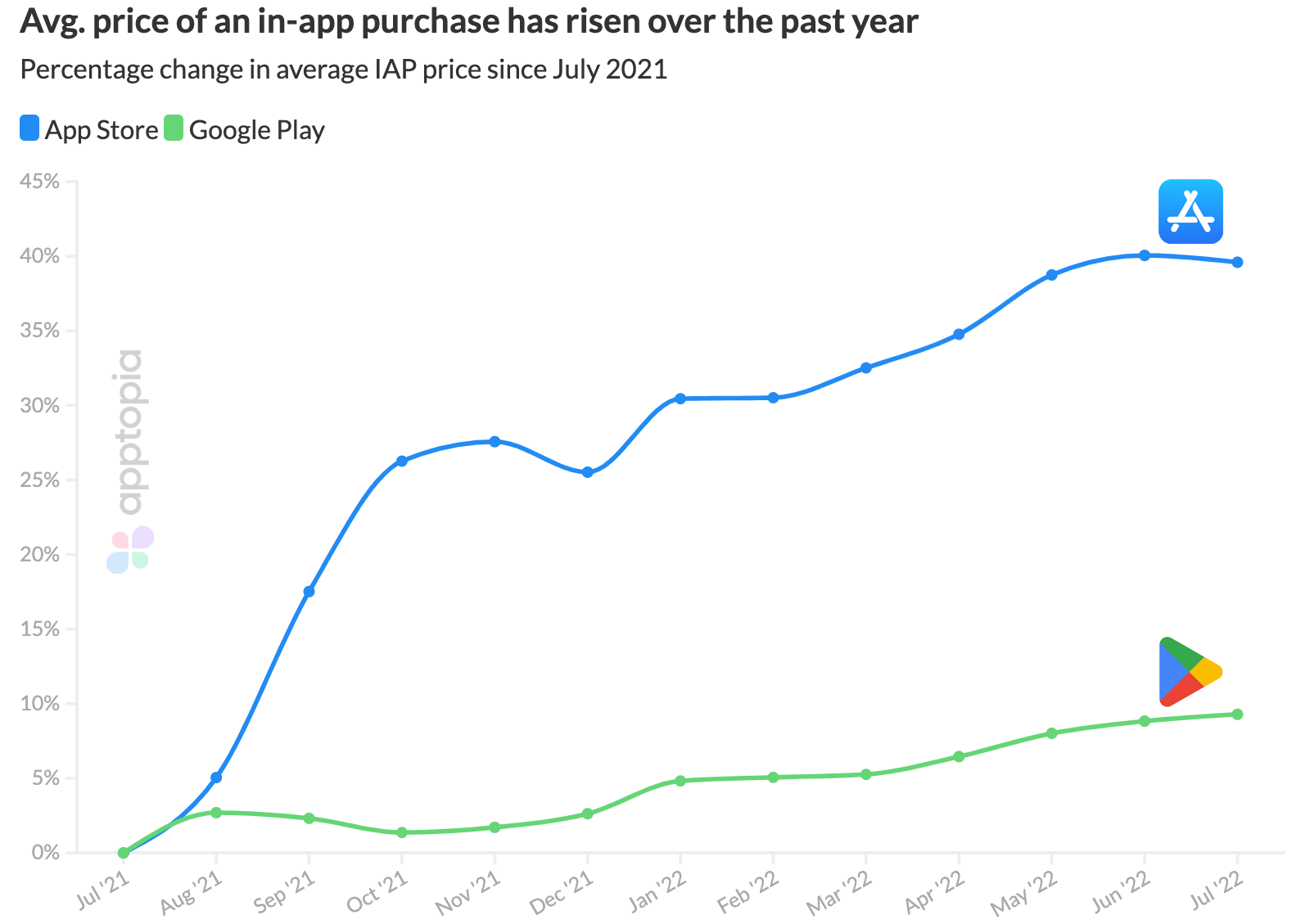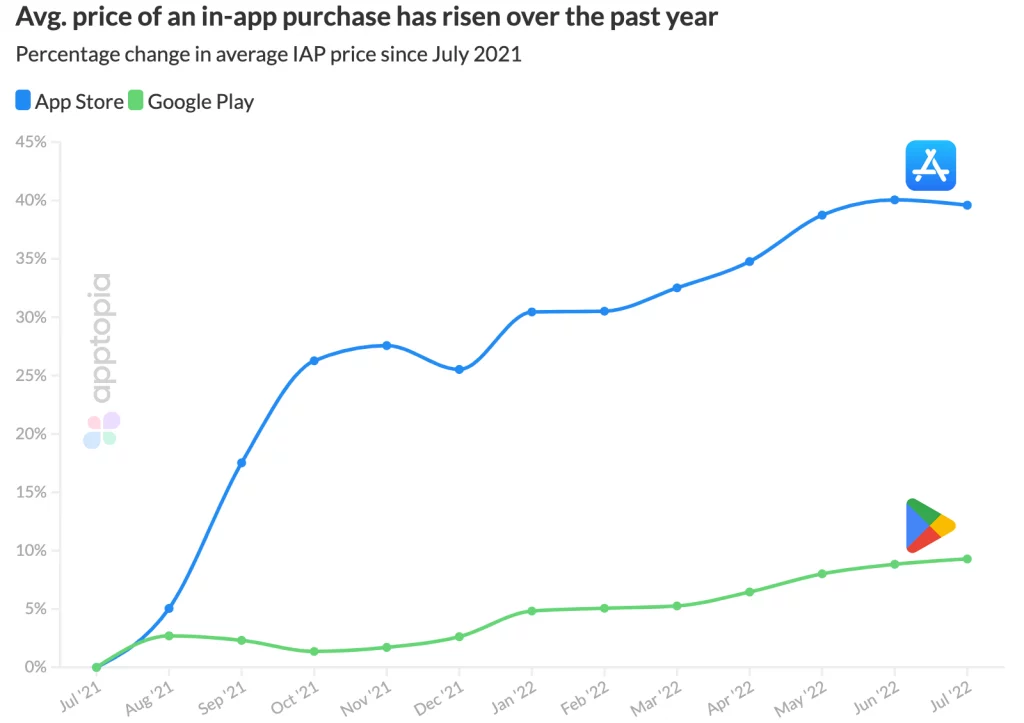 The average price of in-app purchases on the iOS App Store rose a whopping 40% year-on-year in the US during July 2022, finds new data from app experts Apptopia.
Compared to that, average prices on Google Play increased 9%. 
The rise in prices may be a reaction to higher cost per install following Apple's App Tracking Transparency which has made it more expensive to track users.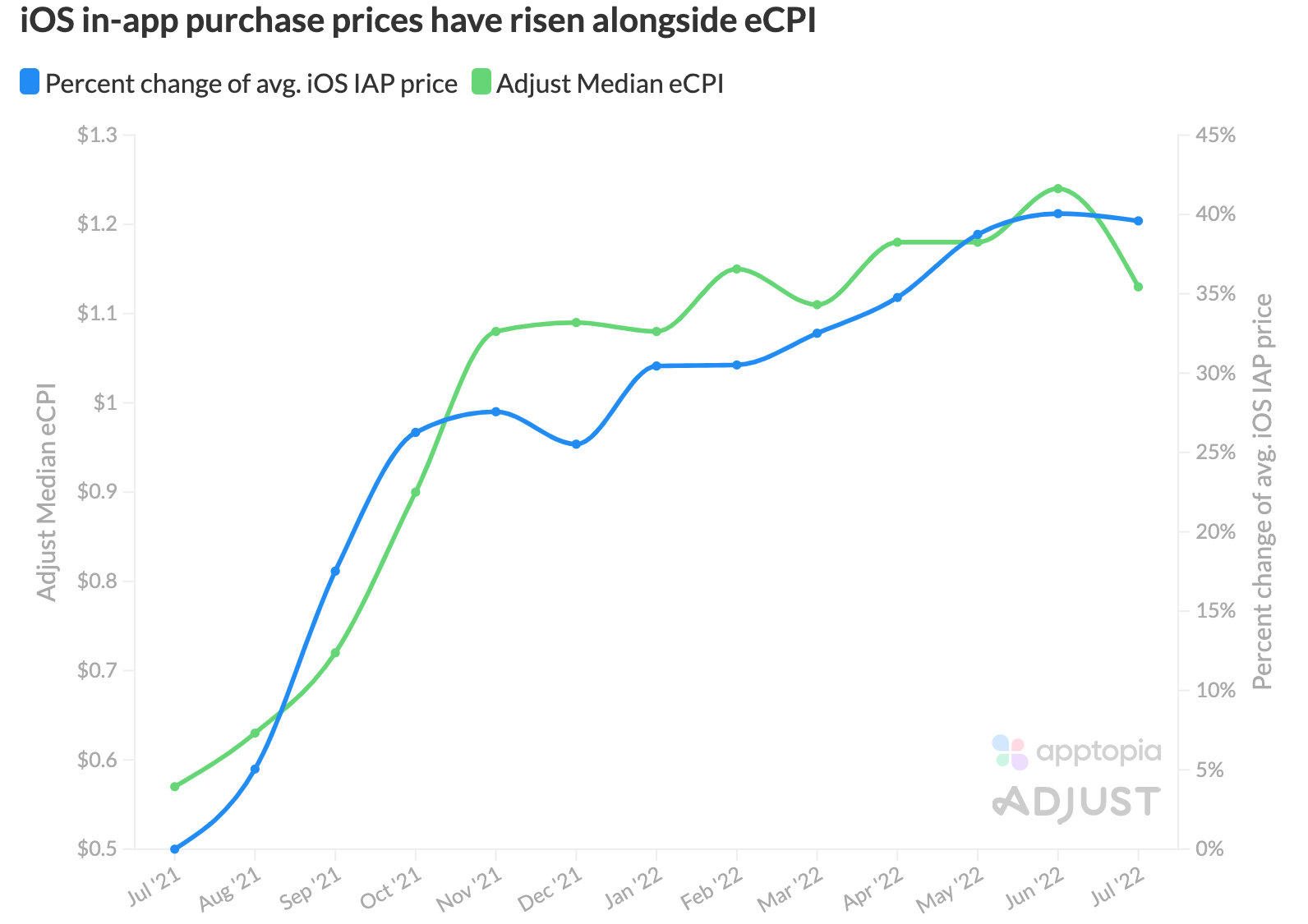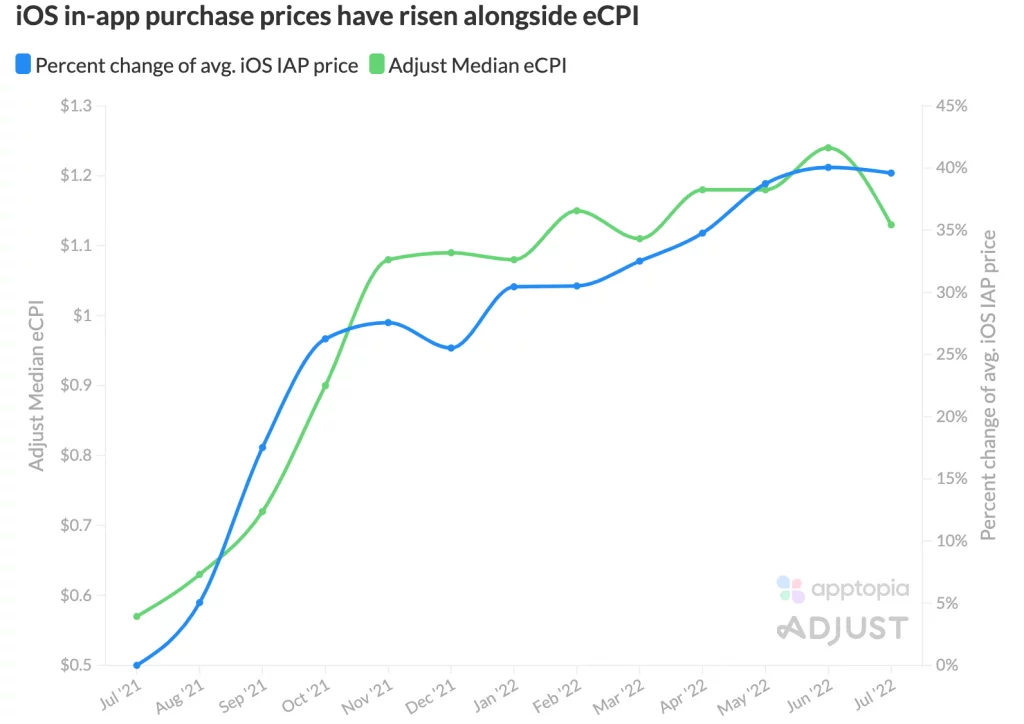 Mobile measurement firm Adjust showed that rises in eCPI correlated with in-app purchase prices increasing as eCPI is a measure of how much it costs to get a new user to install a mobile app.
Interestingly, single in-app purchases rose more rapidly than monthly or annual purchases demonstrating that publishers are establishing better value models for consumers. 
The average price for a single in-app purchase on iOS increased 36% year-on-year while annual and manual purchases rose just 19%.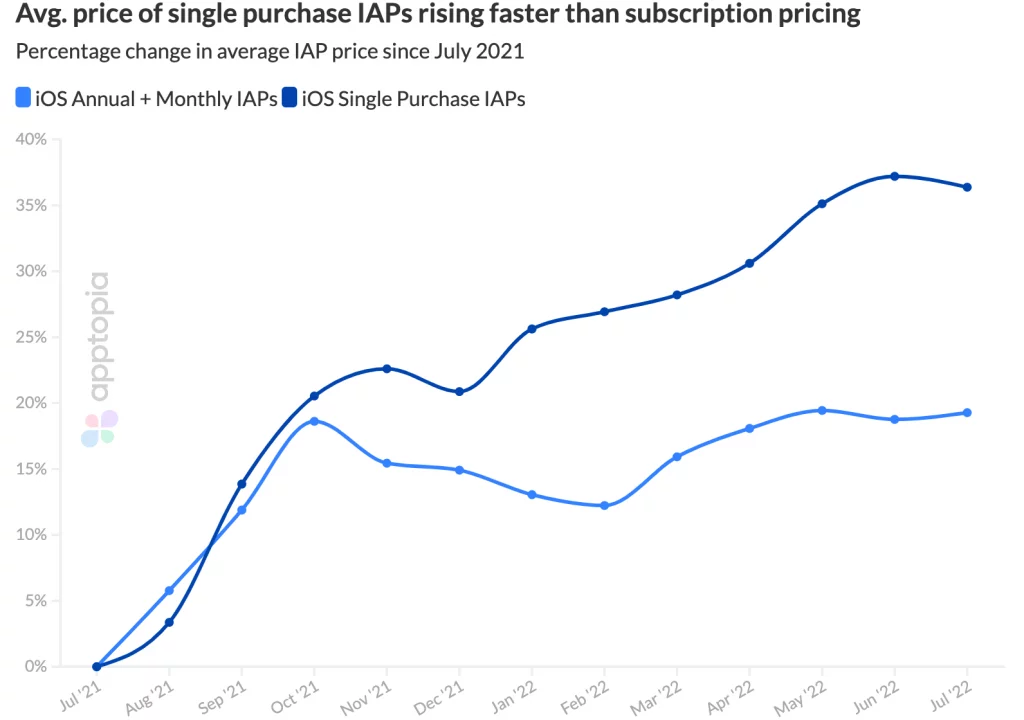 Take for example the Metronome Beats BPM Counter app which increased its price by 25% from $3.99 to $4.99.
What's more, the number of in-app purchases at $100 or more rose 23% since 2018 on iOS and just 6.3% on Google. 
Books were among the top category apps for price increases on both app stores while navigation jumped 88% on iOS and social networking decreased 2%. 
On Google Play, food and drink was the category with the highest jump at 50% while weather apps were the lowest for in-app purchase price hikes.