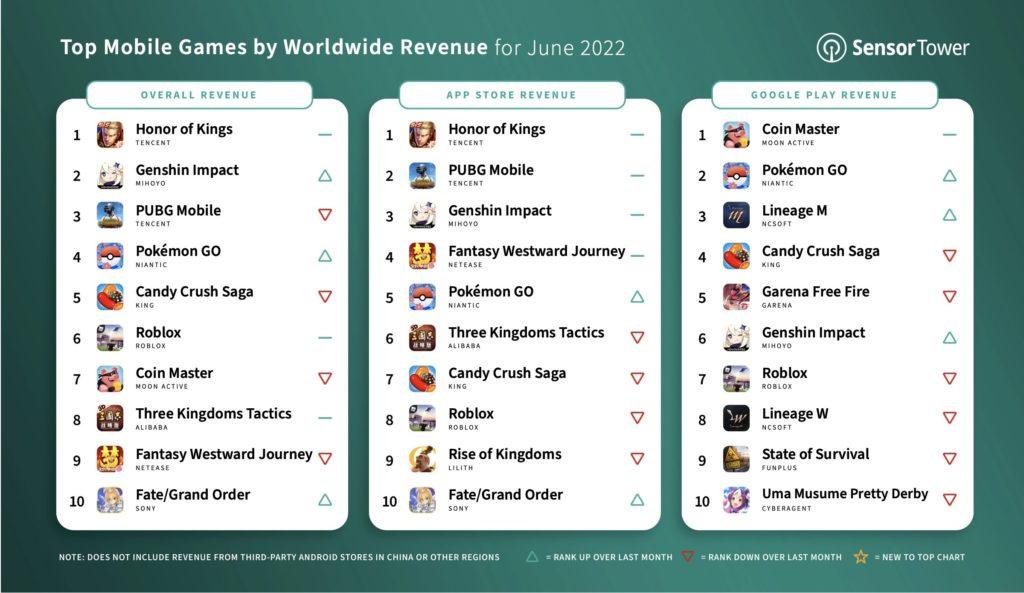 Among the top grossing mobile games for June 2022 were Honor of Kings with $238 million in player spending and Genshin Impact at $154 million in gross revenues. 
Some 95% of Honor of Kings and 44% of Genshin Impact's revenues came from China, signalling the huge impact of the region's highly engaged mobile gamer audience. 
Other high earners during June included PUBG Mobile, Pokemon GO and Candy Crush Saga, according to the data from Sensor Tower.
Globally, the mobile games market generated some $6.4 billion in player spending across both app stores which is a drop of 10% from the previous year. 
The US ranked highest for total gamer spending at $1.8 billion or 28.4%, followed by Japan (19.3%) and China (18.7%).
When it comes to downloads Subway Surfers saw some of the highest installs at 26 million – a 63.5% growth over the previous year. 
Downloads of the game were led by India (14.7%) and the US (10.2%).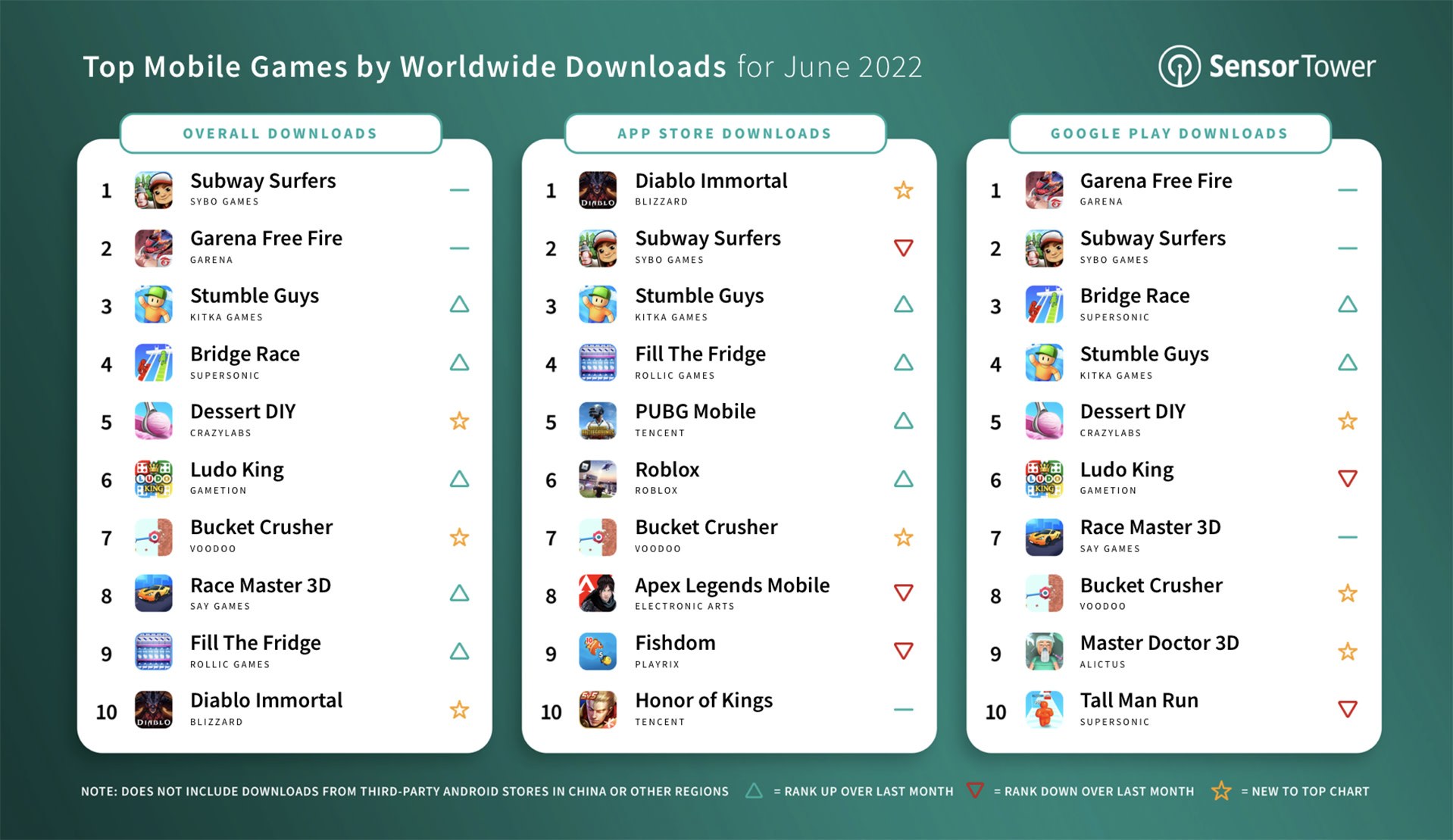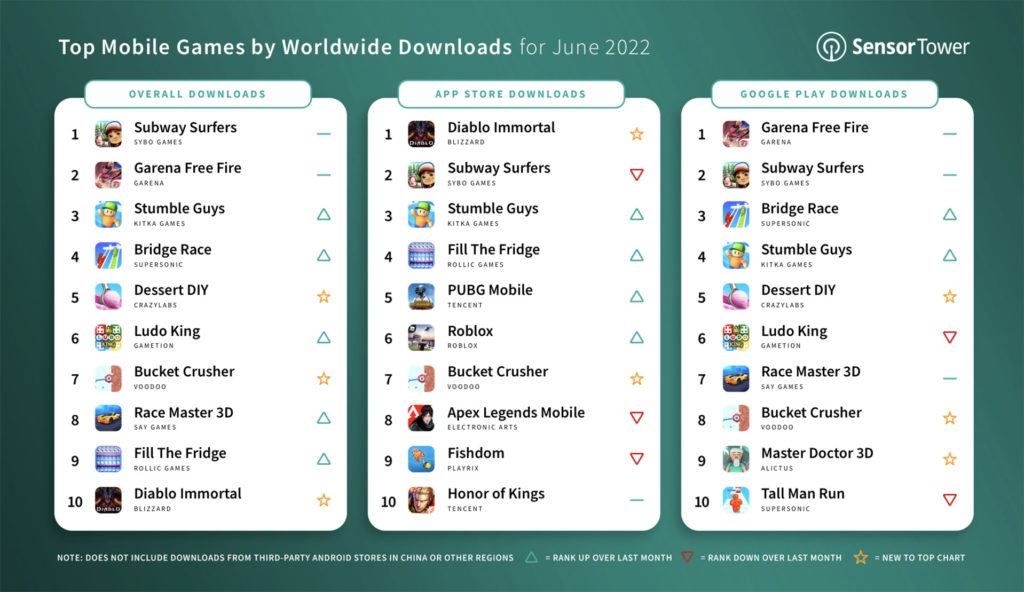 Garena Free Fire was the second most installed mobile game with 24.7 million installs, a 26.9% rise over June 2021. 
A total 4.6 billion games were download from both app stores during June 2022, representing a 2.2% increase over the previous year. 
India led in terms of downloads with 844.8 million installs or 18.4% of the worldwide total, followed by the US at 9% and Brazil at 8%.