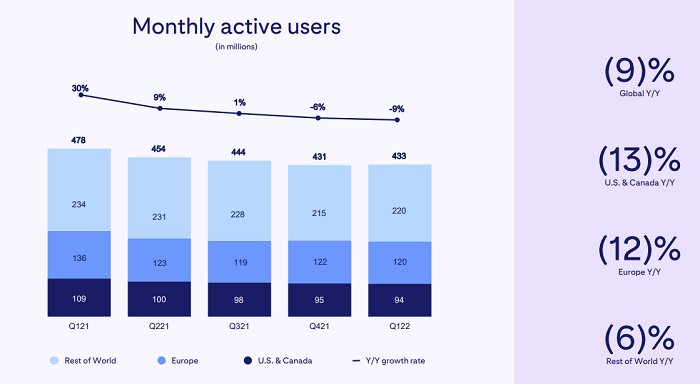 Pinterest added two million monthly active users in Q1 2022. 
However, usage has come down from peak performance during the pandemic when the platform saw a surge in users and eCommerce interest. 
As more people were locked up at home, the app saw users climb to 478 million. It's dropped ever since and is now at 433 million. 
Pinterest said that declines were largely driven by web rather than app users and Russia's invasion of Ukraine also impacted its user figures. 
At the same time, however, the app has been boosting its brand appeal with a variety of new advertising types as it seeks to become a space for shopping. 
Year-on-year revenue results were up 18% globally, though revenues declined on a quarterly basis.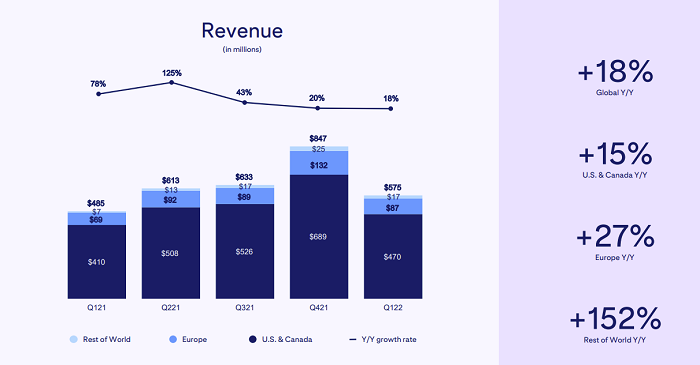 Average revenues increased 28% globally. 
What's evident is that 90% of weekly active Pinners are using the app to inspire their purchasing decisions. 
So as Pinterest expands into new markets and grows its eCommerce and brand integration, it's likely that a stabilising user base will still result in solid revenue growth.