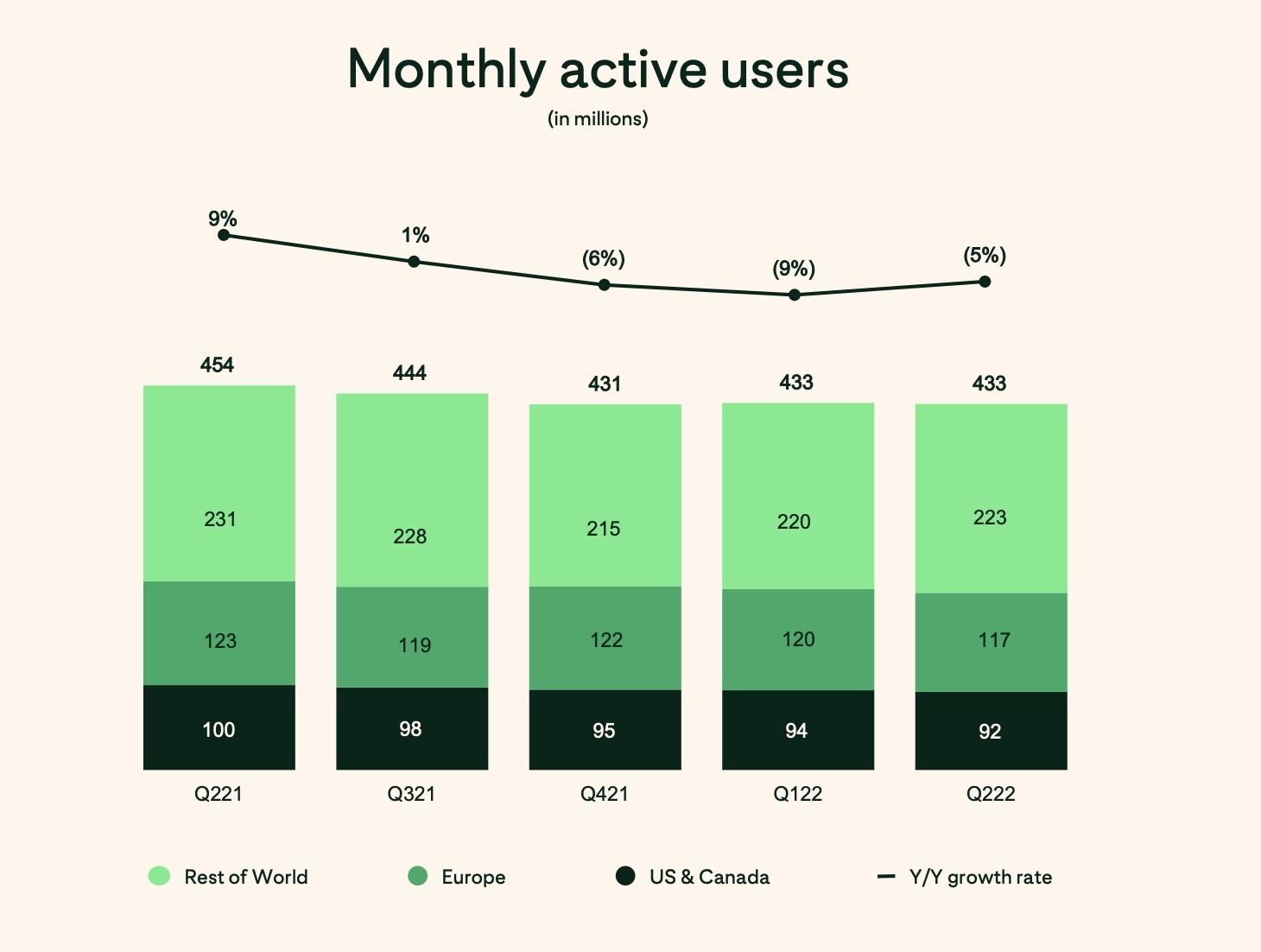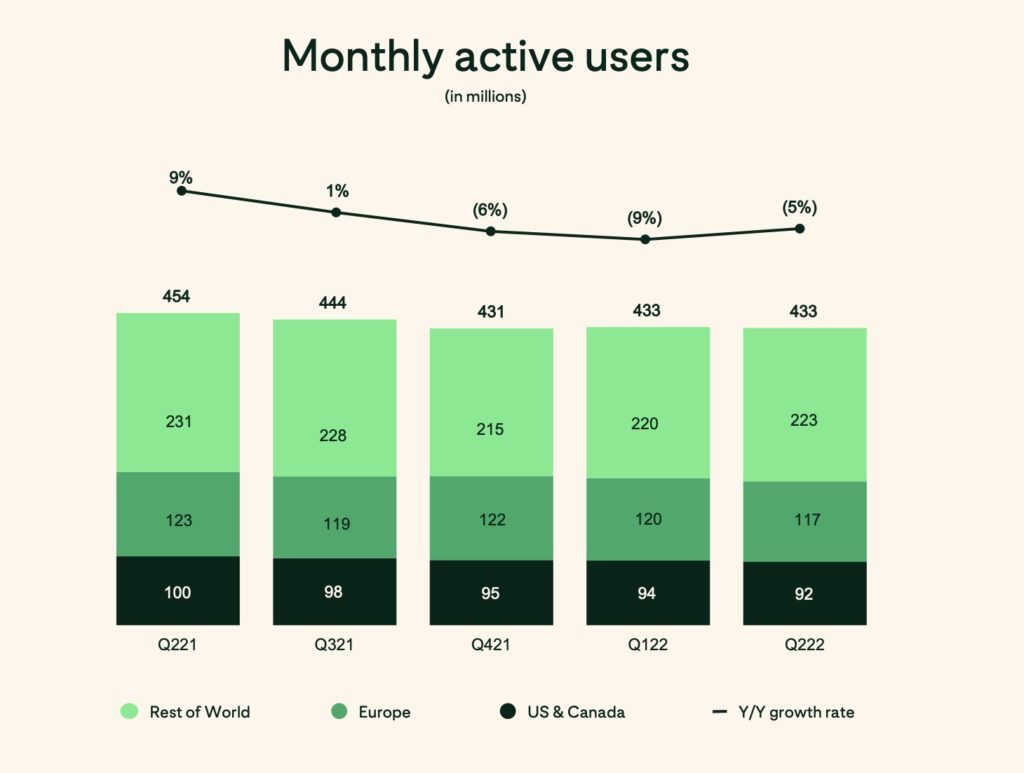 Pinterest this week presented some lacklustre performance results when it comes to monthly active users. 
Monthly active users stagnated at 433 million – the same figure as it posted in Q1 2022. 
During the pandemic, user numbers rose to 454 million. But as lockdowns have come to a halt globally, Pinterest faced the same drop in active users as most other social apps. 
These changes are partially driven by a return to the office and users having less time to spend on social apps, but also by a wider return to physical shopping. 
That said, average revenues per user weren't as bad as expected with an average of $1.54 in Q2, up from $1.33 in Q1.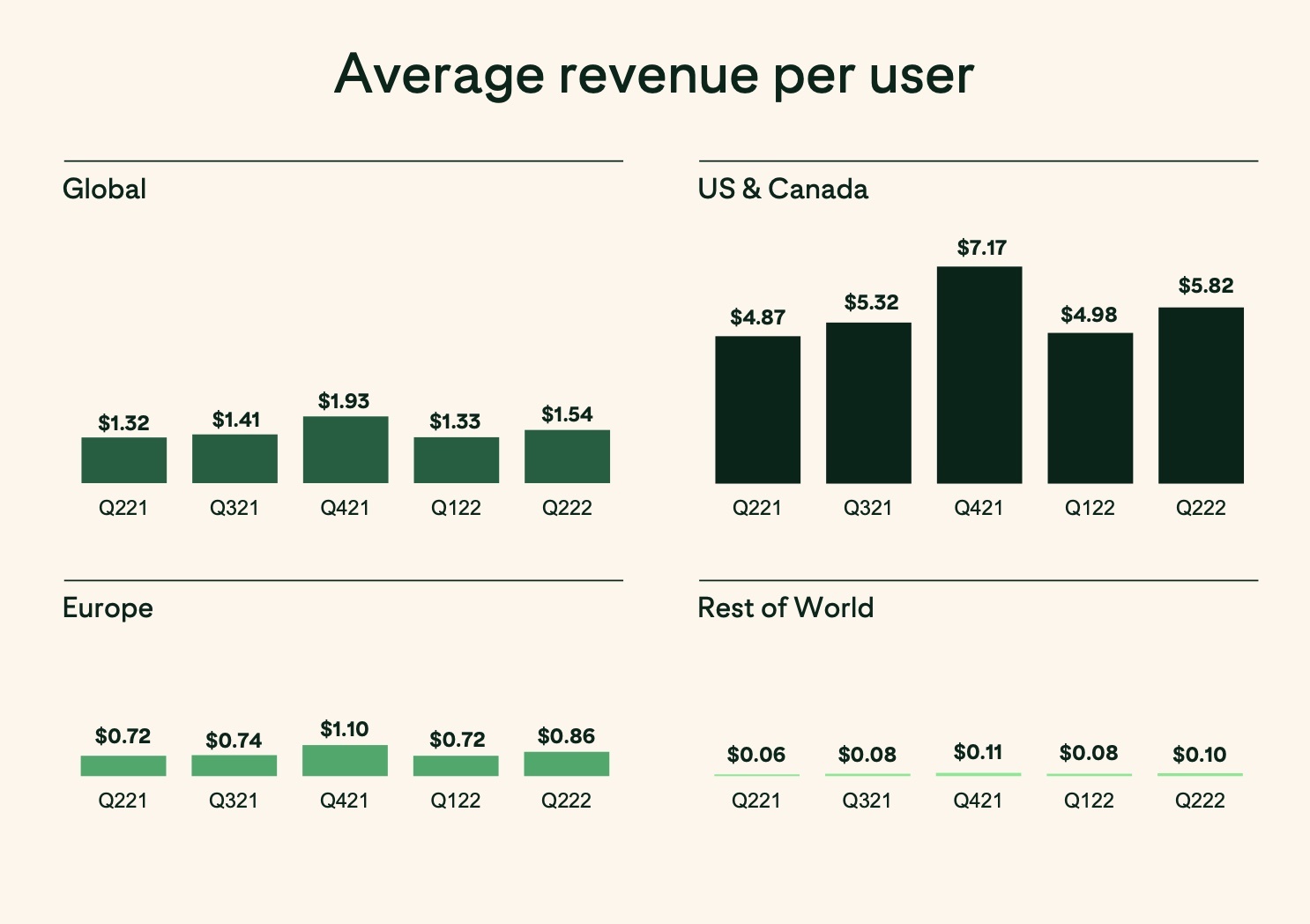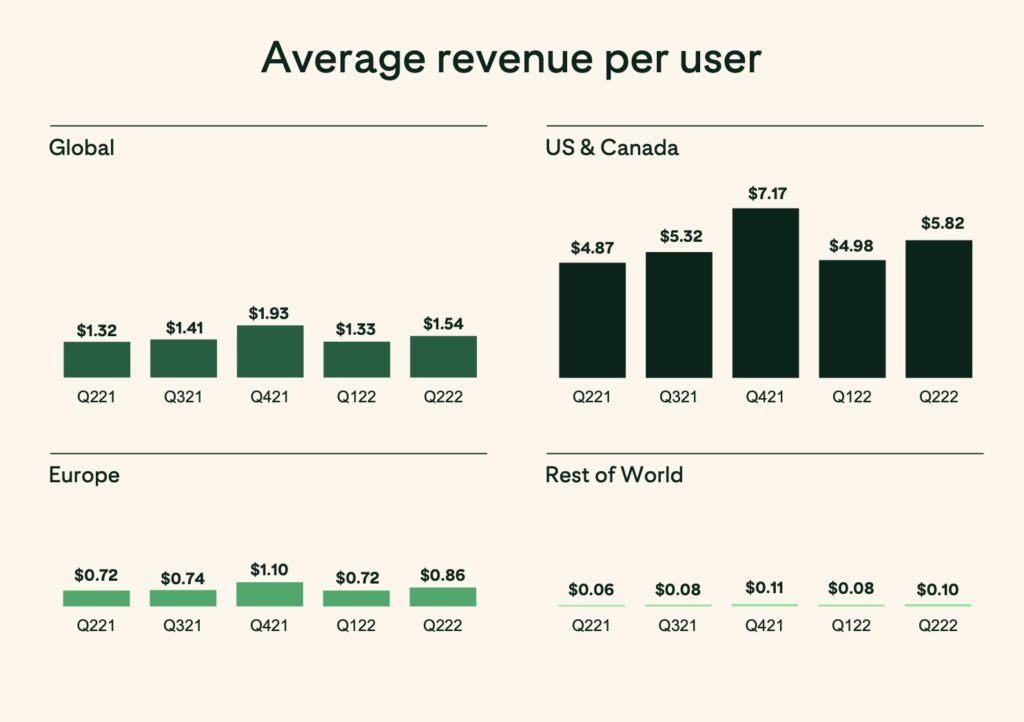 Revenues rose 9% year-on-year and increased slightly from Q1 2022.
Pinterest saw its sharpest decline in Europe where Russia's war on Ukraine is having a wider impact on the economy and app business.
However, the company continues to expand its features and insight tools for advertisers to bolster revenues.