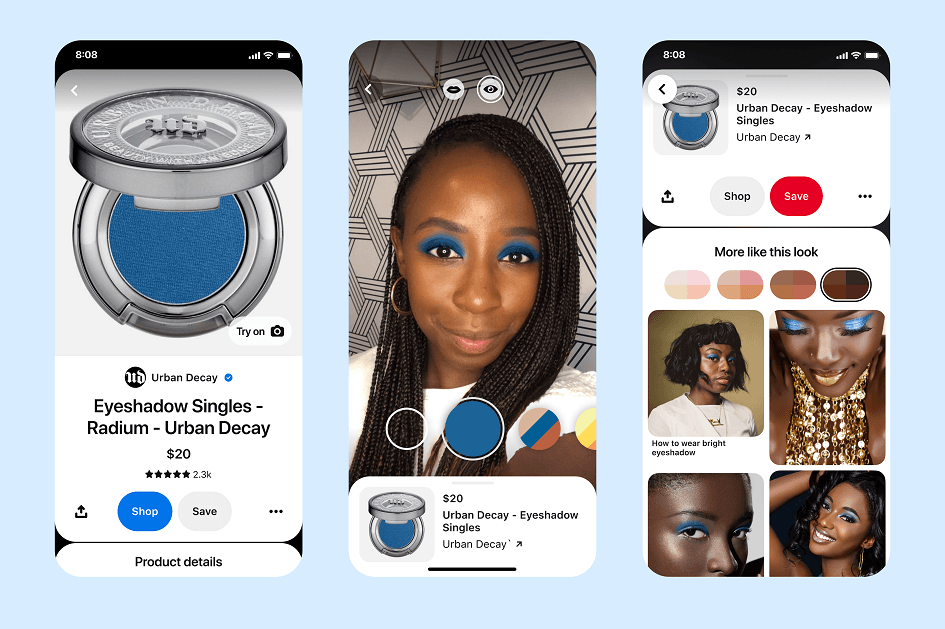 Pinterest has launched a feature that lets users Try on for Home Decor. In other words, users can now shop for interior design inspirations and test them within their home using augmented reality. 
Pinners will be able to virtually place items from retailers such as Macy's, Walmart and Wayfair using their Pinterest Lens camera. 
The feature seems somewhat overdue for a platform that has long been the go-to for home decor inspirations. 
Nine out 10 Pinners use the platform for research and inspiration. 
The new feature is powered by Lenses. It follows the introduction of Try On for Lipstick and Eyeshadow for beauty brands. 
According to the company Pinners are 5x more likely to purchase from Try on-enabled Pins than standard ones.
"People come to CB2 for unique pieces they hope to own for many years but we've learned that shopping decisions are never a linear process," said Samie Barr, SVP of Marketing at CB2. "Innovation has opened up new ways for customers to experience home designs and we are always testing new ways for our customers to shop and find inspiration. Pinterest's Try On For Home Decor can play a strong role in making this journey as seamless as possible by bridging the gap between virtual commerce and reality."
It also noted a 32% rise in Pinners engage with shopping surfaces on Pinterest.