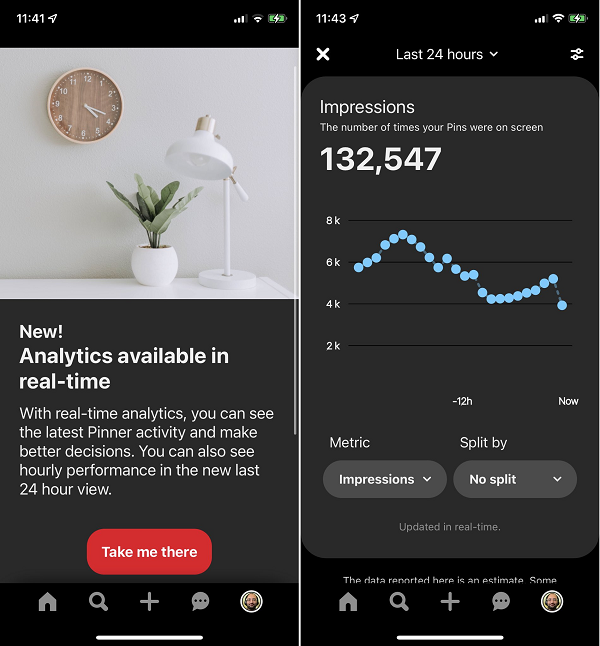 Pinterest officially launched real-time analytics for its Pin Analytics on mobile devices. 
The tools aim to provide more data on how Pins are performing at any time. The feature is also available for its web Analytics platform, but making it available for mobile means that more people can check their stats on the go. 
The social network stated that real-time insights were not available for audience measurements such as Total Engaged Monthly Audience. Nor was it suitable for age and gender filters. 
However, users can check out overall responses to their Pins in order to improve their campaigns and strategy. 
There's always a risk that this could lead to over-optimisation of campaigns before they've had a chance to attract enough insights. 
This in turn could impact performance.
Among the metrics advertisers can check are impressions, engagement, clicks, video views, monthly views and others.