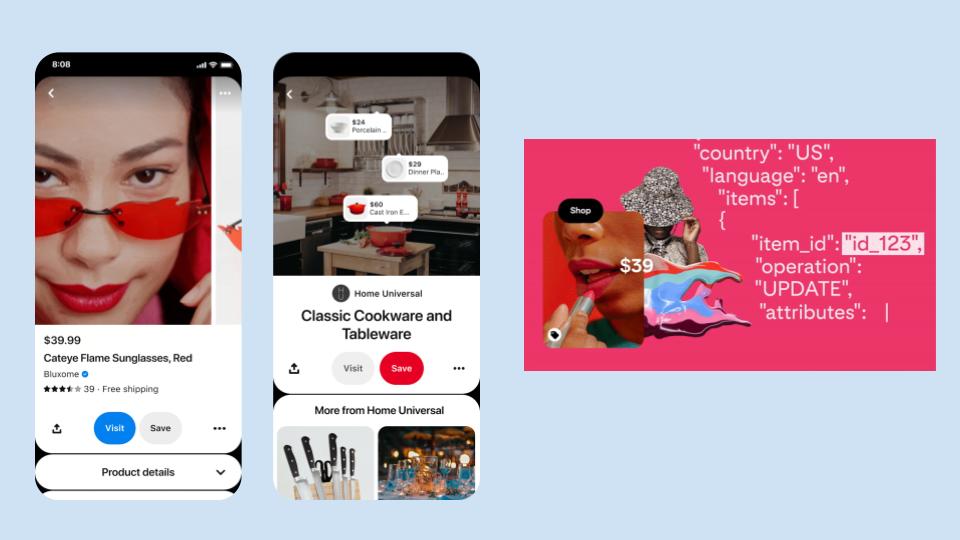 Pinterest launched several new shopping features as it aims to diversify its mCommerce features. 
The merchant features include API for Shopping, Product Tagging for Pins, Video in Catalog and a Shop Tab for business profiles. 
With over 400 million Pinners flocking to the app and platform each month to discover new products, brands and retailers will be able to make use of adapted shopping features to cater to Pinners. 
"At Pinterest, our goal is to turn inspiration into action, and our vision for shopping is to make it possible to buy anything Pinners are inspired by on the platform," said Jeremy King, SVP of Engineering at Pinterest. 

"In 2021, the number of Pinners engaging with shopping surfaces on Pinterest grew over 215%, and 89% of weekly Pinners use Pinterest for inspiration in their path to purchase. The new shopping features such as the API for Shopping allows brands and retailers to reach high-intent Pinners during the earliest stage of their shopping journey with the most updated catalog data."
The new Pinterest API for Shopping aims to boost data quality for merchant products through new catalog and metadata features. 
It has been shown to lead to a 97% accuracy level for price and availability data. Early performance has been promising according to some users.
Product Tagging on Pins is a feature that lets merchants turn their lifestyle Pins into shopable ones. Pinners showed 70% higher shopping intent on product Pins tagged in brand images compared to standalone product Pins.
Pinterest also noted that video ad formats have been promising with CTR up by 158% and CPC down by 42%. 
Merchants can now add video to their product catalogs on Pinterest.
Some 30% of Shopify merchants on the platform get their first checkout from their Shop tab, which is why the company added a Shop Tab to business profiles for retailers to more easily display shapable products.