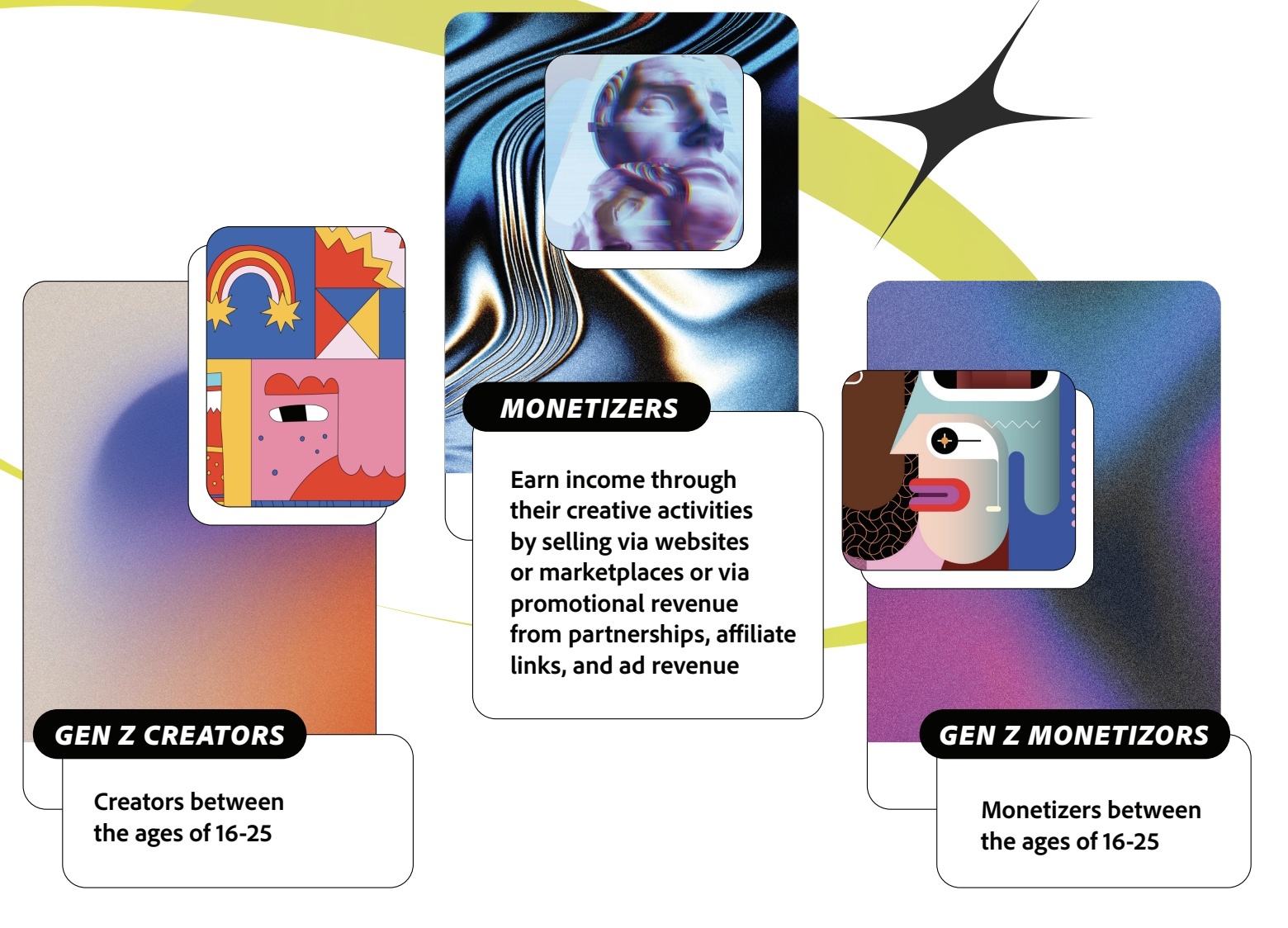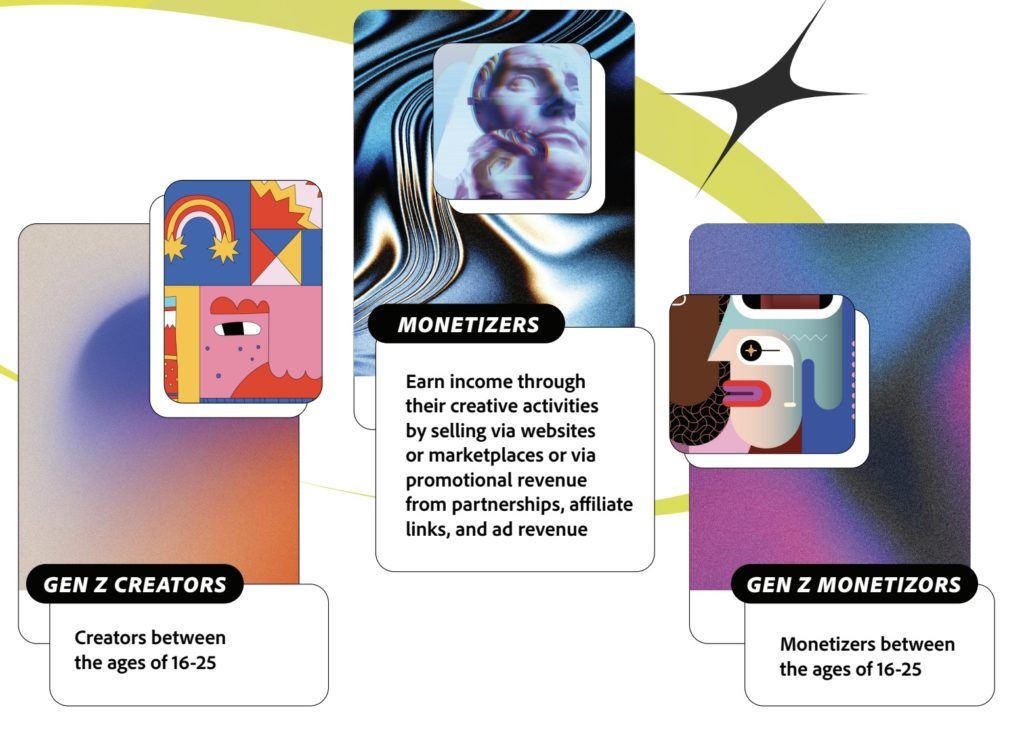 With the rise of the creator community, social platforms have been busy adding tools and monetisation features for their most creative users to boost not just their own profiles but collaborate with brands on in-app influencer marketing initiatives. This adds value by enabling creators to share what's important to them while earning some money. Now a new report from Adobe reveals that almost half (48%) of all creators are making at least some cash from their social app activities. So how exactly are creators monetising content?
Revenue streams already represent over half of monthly income
Based on the answers of over 9,000 online professional creators, the study found that a growing number of people have tapped into monetisation opportunities since last year (77%) with the highest number of monetizers based in Brazil (59%), the US (53%), Germany (51%), UK (51%) and South Korea (51%). 
Monetising creators by country
Source: Adobe
And there's plenty of money to be made within the influencer marketing space with four in 10 monetisers saying they make more money now than they did two years ago and eight in 10 anticipating they'll earn even more in the next two years. Adobe expects the highest level of earnings to be happening in the US, Brazil, Spain and the UK in the next two years. 
Majority of creators monetising began doing so last year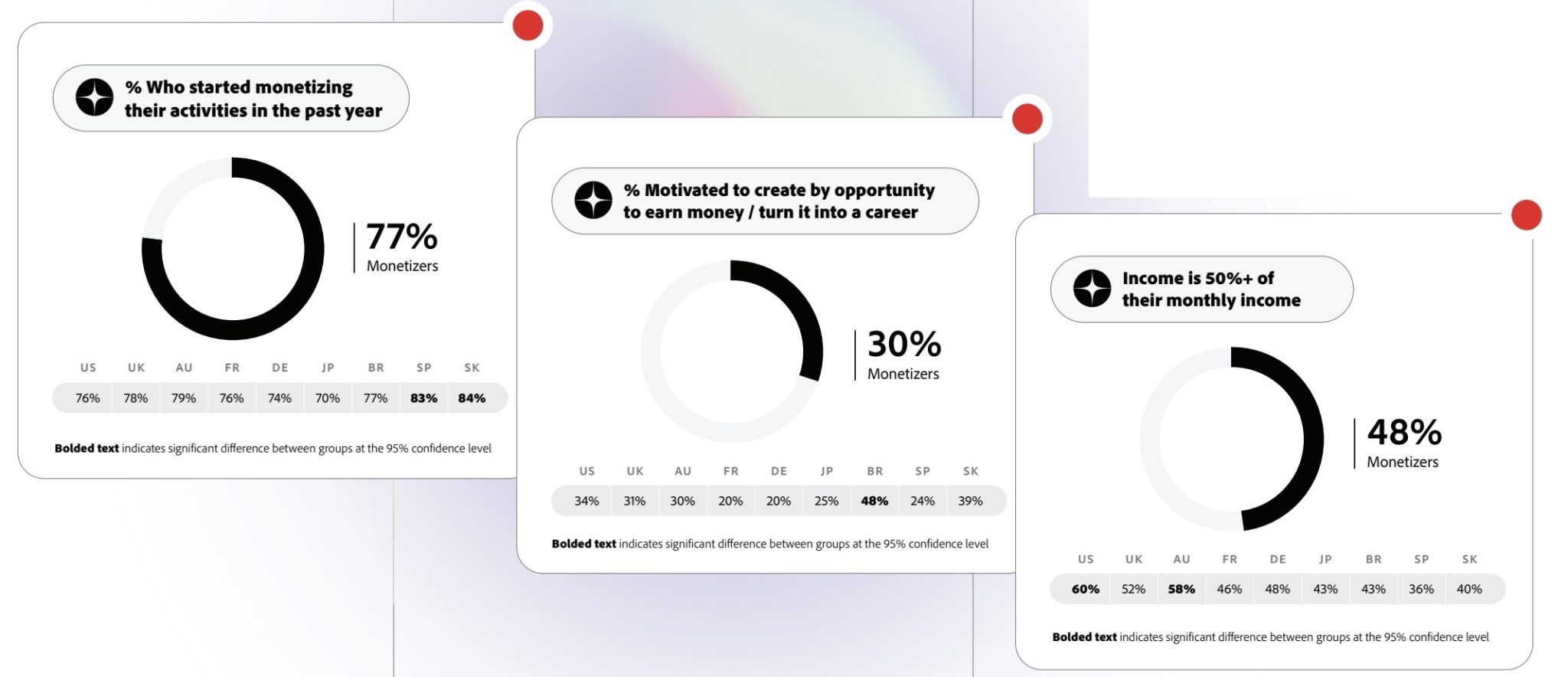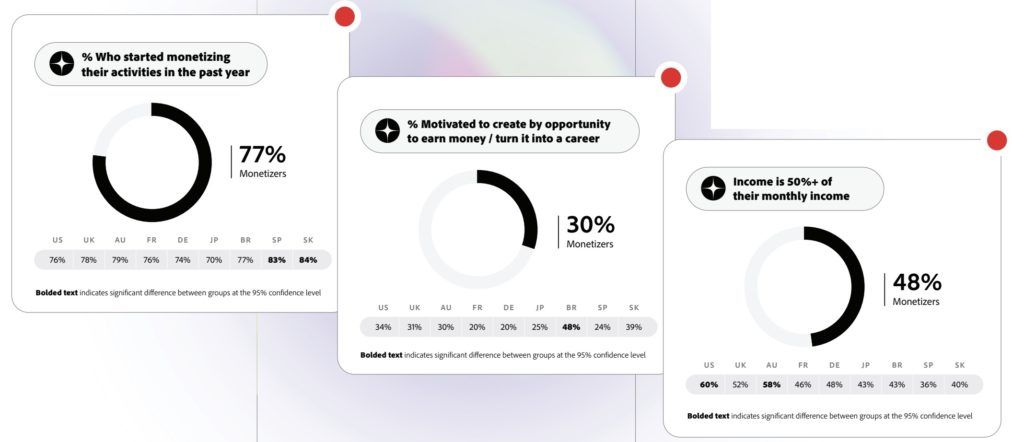 Source: Adobe
Gen Z is driving the creator economy
Perhaps unsurprisingly the creator economy is thriving among Gen Z monetisers with half of them saying they'd prefer to start their own creative business rather than attend college. Gen Z is also averaging at slightly higher average hourly rates ($58) compared to other monetisers ($51 per hour). Over half of Gen Z monetisers expect to earn more over the next two years as they expect to create new content and gain more followers. 
The main issues and causes users create content for include photography, creative writing, painting, graphic design, videography, woodworking/metalworking/sculpture, fashion and design, apps and music creation. While the minority of monetisers are utilising opportunities in NFTs and virtual or augmented reality, many do consider these areas future opportunities.
The main sources of income are fairly evening split between promotional revenue such as ad revenues from online platforms (35%) and affiliate links (29%) but also selling work via online marketplaces (33%) and their own website (31%).
Creators are generating income from promotional revenues and sales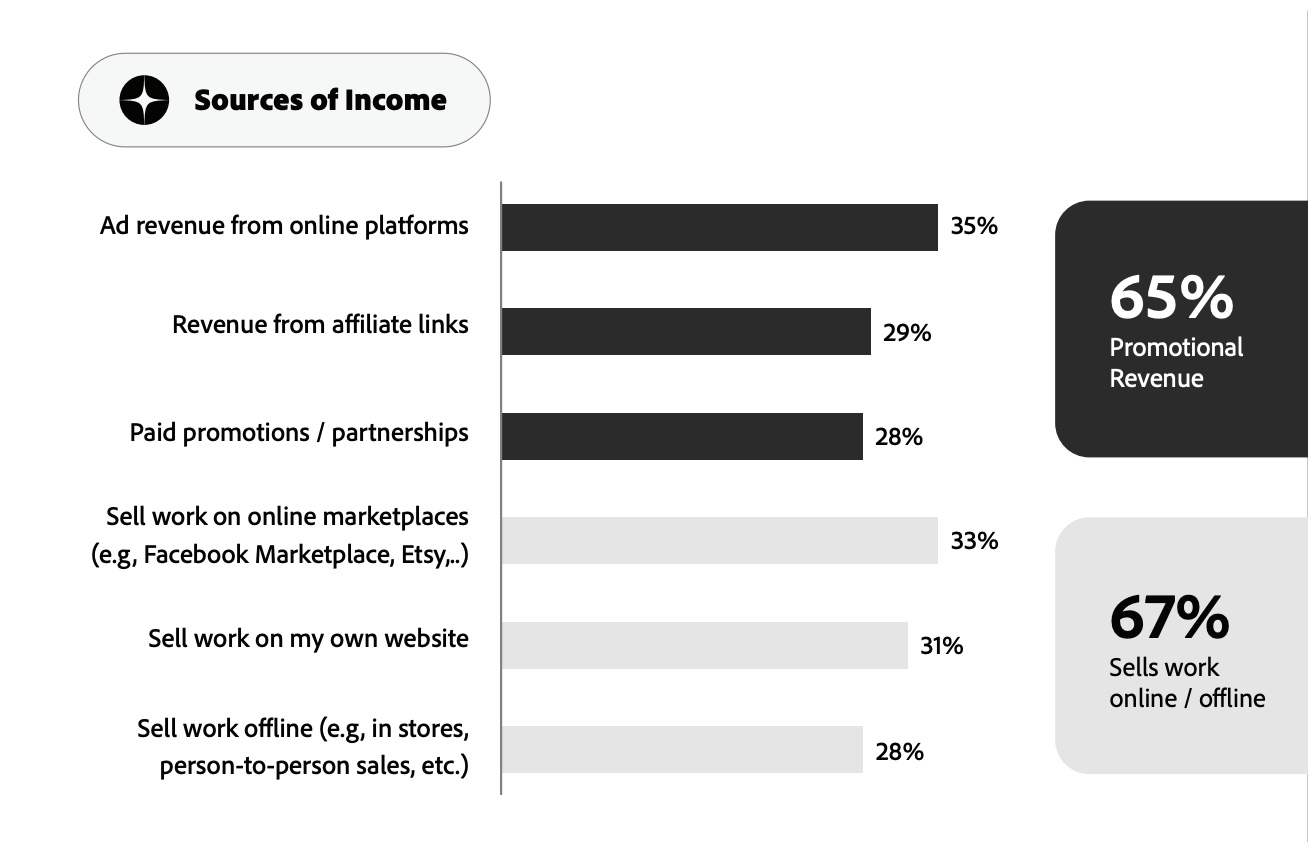 Source: Adobe
Is the metaverse key to the next big opportunities?
Over 68% of creators believe the metaverse will open up new job opportunities. Three-quarters of creators say they've already explored the metaverse at least once and 34% are participating weekly through gaming, socialising and shopping. Over half of creators who participate in the metaverse weekly say they want to own their own creative business. 
Key takeaways
48% of creators are generating revenues from their app activities
Main sources of income include promotional revenues and sales via their own websites or apps
Over half of Gen Z monetisers expect to earn more over the next two years
68% of creators see the metaverse as the next big opportunity