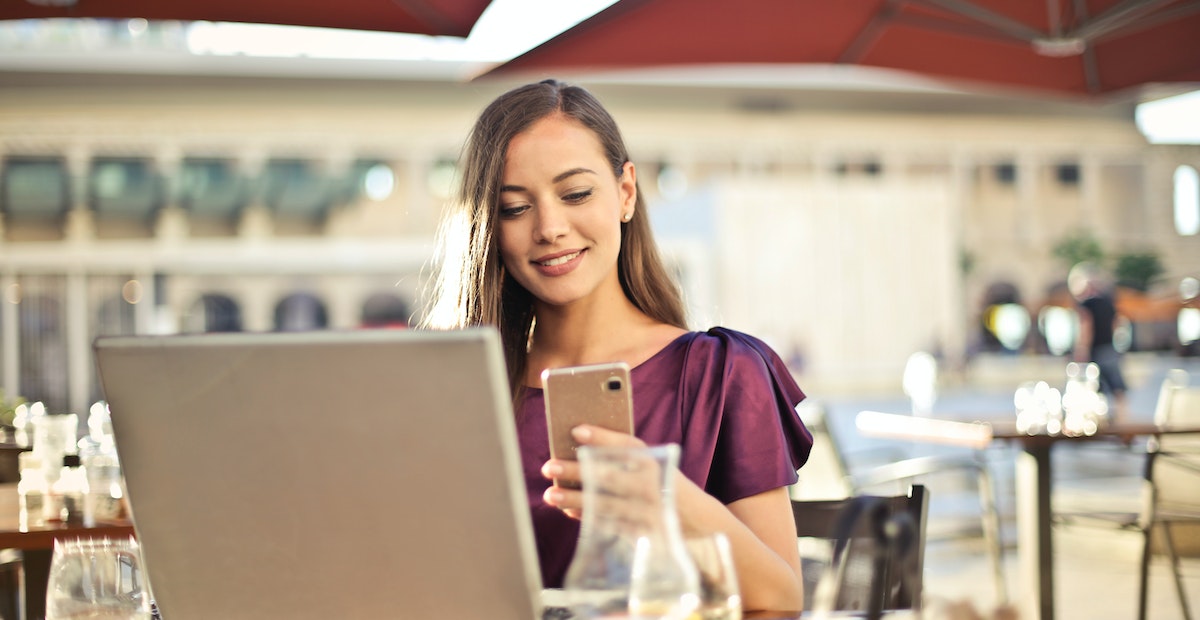 Whether you are new to affiliate marketing or a seasoned pro, you should check out the next big thing at Olavivo. As a leading affiliate network, you already know it's going to be worth the wait. Drumroll, please, and without further ado…
Say hello to the hottest affiliate sweepstakes in the industry at Olavivo!
Why are sweepstakes popular at Olavivo? Well, you get multiple payment methods, an awesome referral program, and, of course, unlimited positive energy. If you are ready for good vibes and streaming income, keep reading to learn more about sweepstakes campaigns.
The gist of sweepstakes
You know how a sweepstakes works, right? A company gives away something of value for free. To win, you must enter your name and contact info. They pull a random name, and one lucky person gets the prize.
In the meantime, the company receives a bunch of data about potential customers. Even though they didn't buy anything yet, chances are that these small leads can eventually generate customers and profit.
Sweepstakes are so popular because everyone wants to win something for free. The chance alone is enticing even if the prize isn't that great. The better the prize, the more people want to win. It doesn't really matter if the person is rich or not; free is free, and the bragging rights can last forever.
Where do you come in as an affiliate? The more people you get to sign up for the sweepstakes, the more commission you earn. It doesn't matter if the person you brought in wins or not. They don't have to purchase anything, either. They just have to sign up, and that's it.
Types of affiliate sweepstakes
Olavivo offers top-converting sweepstakes, including SOI, DOI, and CC Submit options.
SOI Sweepstakes
An SOI sweepstakes campaign stands for Single Opt-In. This type of sweepstakes is the easiest way to get conversions because it requires only one action from the user. However, it also pays the least commission. As the name suggests, the user only has to enter minimal info to enter the sweepstakes. For example, it could be a name or email. You can select the information you want to collect, such as age, interests, etc.
DOI Sweepstakes
You can probably guess what DOI sweepstakes are all about now that you read about SOI. As you might assume, DOI stands for Double Opt-In. Besides just entering an email, there is a second step. It could be to confirm a link in the email. This type of sweepstakes is more difficult to convert than an SOI because of the additional action involved. However, affiliates earn higher payouts from DOI sweepstakes. When a company receives DOI leads, the data and interaction are more valuable than SOI ones.
CC Submit Sweepstakes
CC stands for credit card in this case, meaning the user must submit credit card info to enter the sweepstakes. This type is the hardest to convert but also pays the most commission. How does it work exactly? There is usually a landing page where people can enter sweepstakes (for, perhaps, a brand-new Apple product) by paying just a dollar (by submitting their credit card details).
Why are Olavivo sweepstakes the best?
Olavivo is an industry-leading affiliate network offering all three types of sweepstakes. We have top-converting campaigns that cover 90+ countries in 10 languages.
Plus, you can expect swift and secure payment because Olavivo has the ability to process payments using:
International Wire
Local Wire / Paypal
Payoneer
Crypto
We have global coverage regarding payment processing, so no matter where you work and live, Olavivo will send money your way. You can also choose how often you want to get paid! Olavivo offers weekly, bi-weekly, and monthly payouts. Plus, they have a payment timeline available for Net7. Keep in mind that the minimum payout is $250.
Of course, your country and GEO, along with the quality of traffic, will determine your commission and CPA rates. However, with Olavivo, you can reach up to $30 CPA (cost per acquisition/action) and $5 CPL (cost per lead).
Start a sweepstakes campaign today
How can you begin earning money with a sweepstakes campaign? There are a few simple things you can do. First, follow the calendar for holidays, current events, and other worthy opportunities for a big payday. For example, when you combine a brand-new Apple product with Black Friday, you can have amazing sweepstakes for an always-growing ROI.
Next, consider the type of sweepstakes you want to launch. You can support SOI, DOI, and CC Submit via Olavivo sweepstakes. Decide on the GEO as well as the traffic source. Email, push notifications, and Facebook are noteworthy traffic sources. You can show the products on social media to gain traction and encourage others to share them.
You'll want to create a pre-lander or a spot where they can enter the info, whether it is just an email or a complete credit card. Some landing pages may appear dubious, with gimmicks like, "You are the 100th visitor. Enter your info to win something!" Although this is a legal way to summon data info, it can seem gimmicky.
To avoid looking phoney and turning off anyone who would actually sign up, you can make a legit landing age. Make sure it has visual appeals but nothing that seems like a scam. Include call-to-action (CTA) buttons, so people know how to enter and exactly what to do. Make sure everything loads fast, too.
Test and optimize various sweepstake campaigns to get the best results. That way, you can perfect your strategy and reap the benefits of streaming revenue with affiliate sweepstakes campaigns.
Join Olavivo to get the best sweepstake campaigns!
Newbies and pros alike can level up their affiliate marketing game thanks to Olavivo. We handpick all advertisers and affiliates, so you can rest assured knowing everything is secure, and everyone undergoes a strict compliance procedure for the highest security measures.
When you work with our industry-leading affiliate network, you'll receive a dedicated account manager who is there to help 24/7 with online support, on-time payments, and anything else you request. With top-converting sweepstake campaigns for 90+ countries in 10 languages, you can expect the hottest payouts from Olavivo. Learn about the benefits of being an advertiser or affiliate with Olavivo.