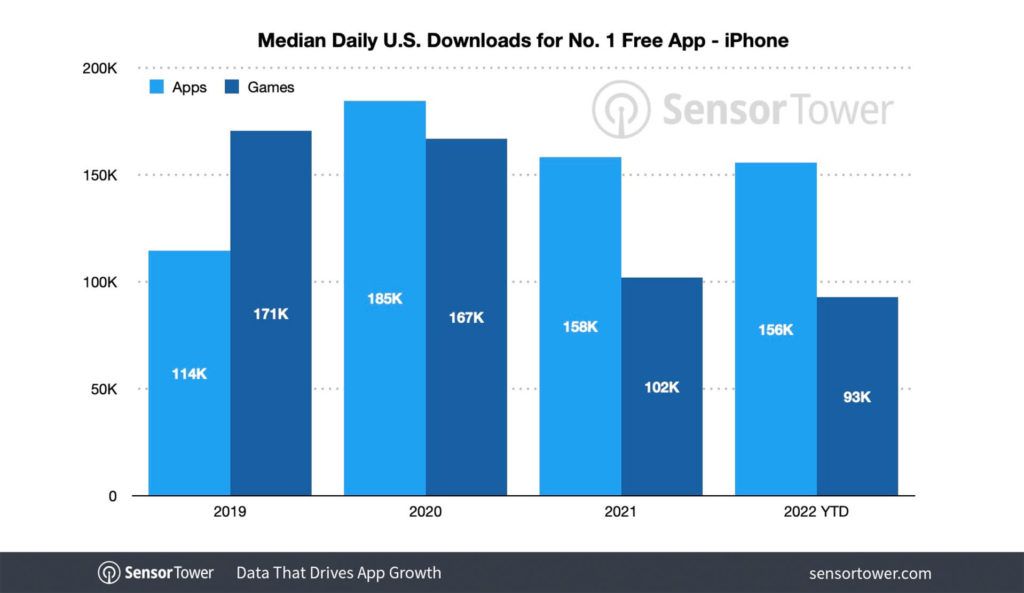 For an app to reach the top spot in the non-game iPhone app charts, it now much have around 156,000 daily downloads, up 37% over 2019 when median daily downloads were 114,000.
The research from Sensor Tower also finds that mobile games saw the number of downloads needed to reach the top spot decrease by 46% over the same period. 
Developers now just need 93,000 daily installs compared to 171,000 in 2019 to chart in the top.
The findings show that a growing number of mobile owners are using their devices for non-gaming purposes.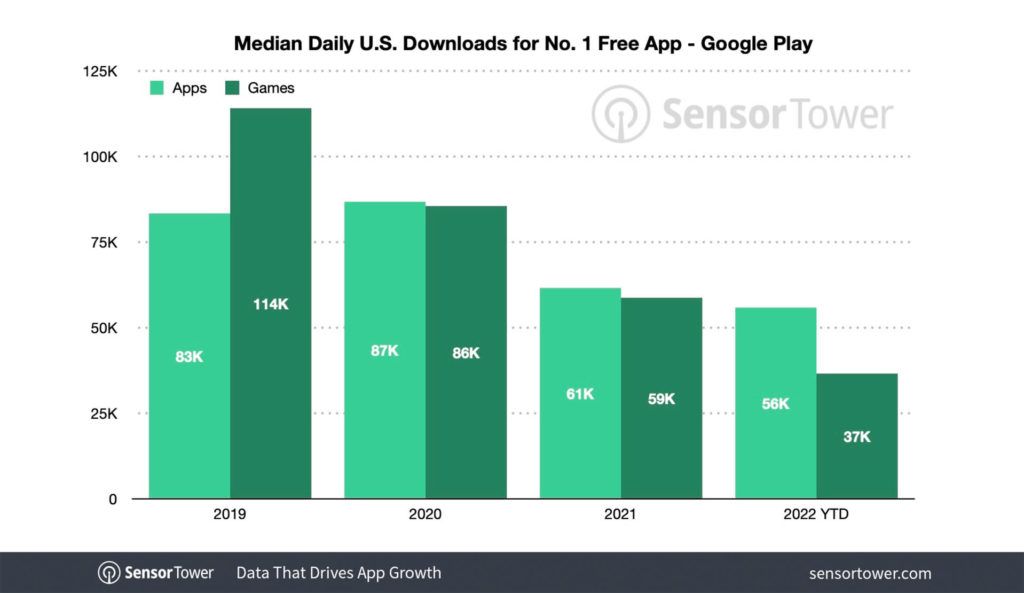 COVID-19 lockdowns undoubtedly have played a role here. But with more users turning to their devices to connect, stay active or perform daily tasks, the number of downloads to reach no 1 in the US App Store climbed 62% to 185,000. On Google Play installs climbed just 5% during 2020.
Android apps now also need considerably fewer daily installs (56,000) compared to 2019 (83,000). 
On Android, a non-game app must be downloaded 29,000 times a day to chart in the top 10, down 9% from 2019.
The toughest category to rank in the top 10 in the US was entertainment. iPhone apps required 25,000 installs, up 19% year-on-year, while Android apps must reach a median 18,000, up 6%.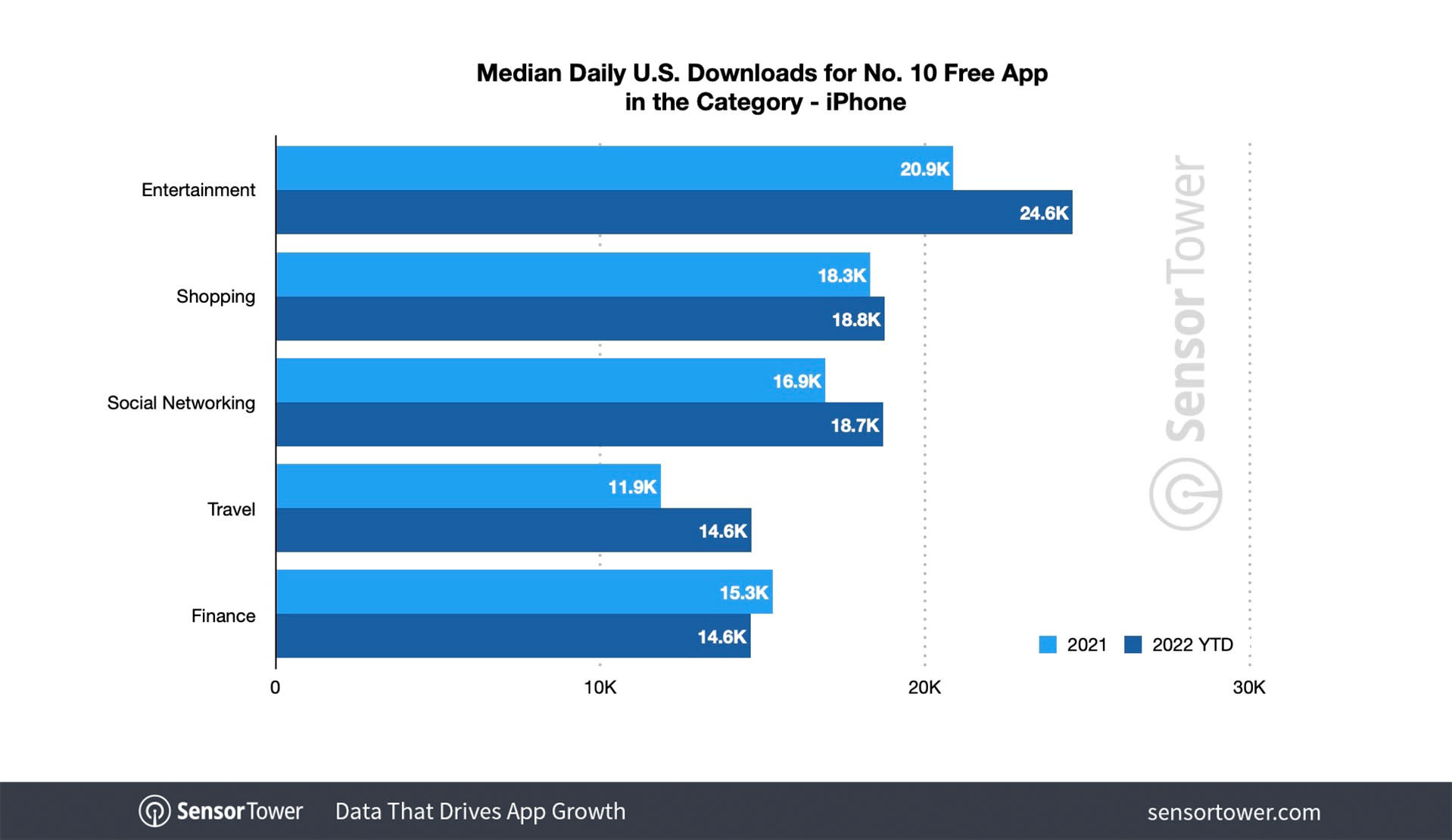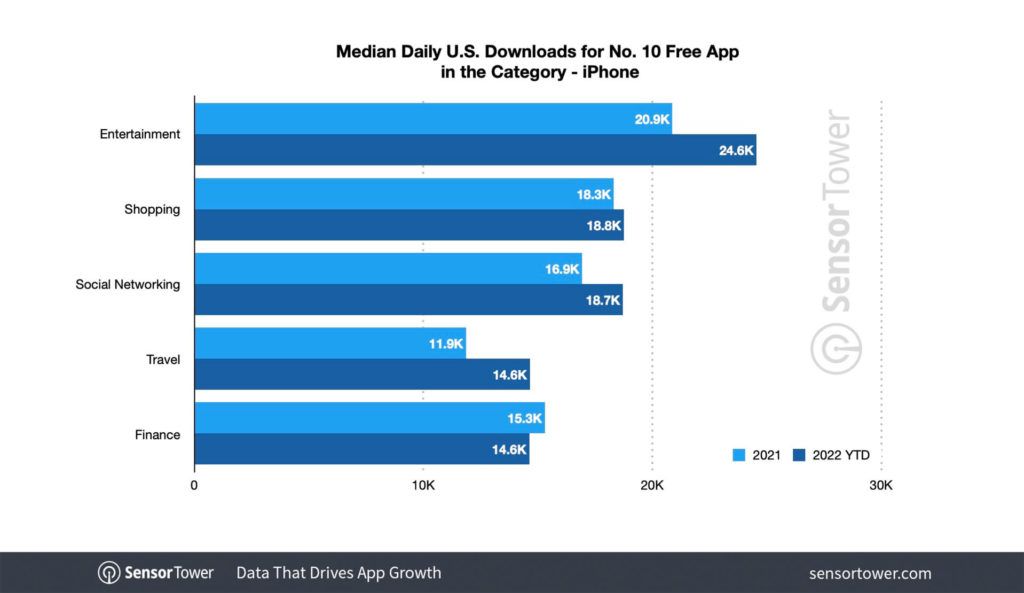 Other categories with barriers to entry include shopping, social, travel, and finance. 
In China, a non-game iPhone app needs 108,000 downloads a day to rank in the top 10, which is more than twice that needed compared to the US. 
Android has a tougher time in India where 292,000 installs per day are needed for non-game apps and 125,000 for games to rank in the top 10.