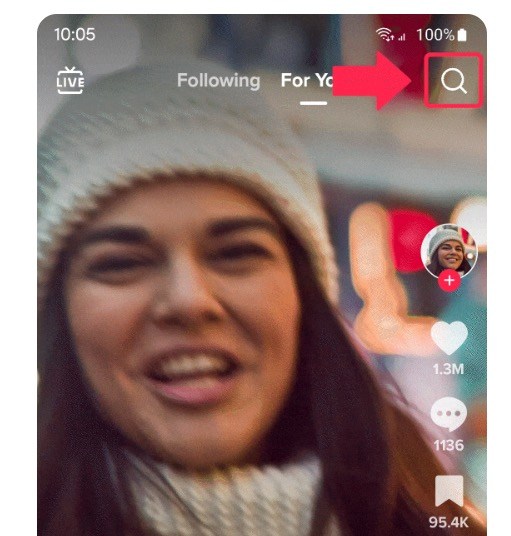 TikTok has just expanded its advertising tools in a move that could see more brands and marketers flock to the app. The brand new "Search Ads Toggle" helps advertisers to focus on individuals on the platform who are actively seeking more information about novel products or brands through search queries within the app's search bar. So how does it work?
What are Search Ads Toggle?
Search Ads Toggle marks TikTok's initial foray into ad placements that enable brands to pinpoint users who are actively engaging in searches relevant to their business.
However, it's important to recognise that the ad format is an extension of an advertiser's existing TikTok video ad campaign, rather than a standalone advertising offering.
Ads Manager dashboard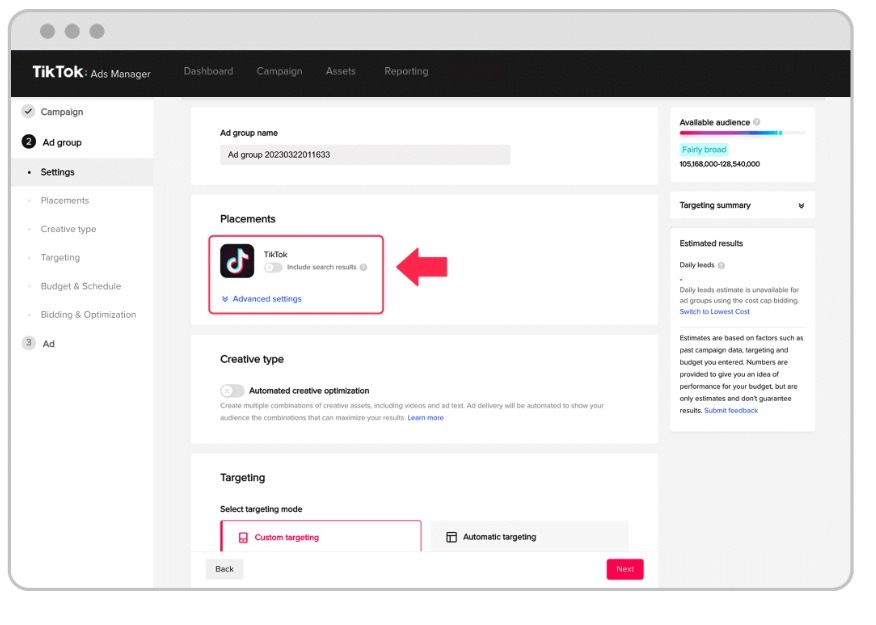 Source: TikTok
The company emphasised brand safety as a key component of this initiative. Advertisers are afforded the option to incorporate "Negative Keywords" into each ad group, enabling them to steer clear of having their ads displayed alongside queries that are not aligned with their brand identity.
But are they working?
Following an initial test run of the format,  TikTok said that around 70% of ad groups experienced a reduced cost per action (CPA), indicating enhanced efficiency in converting from this ad placement. Notably, TikTok had been engaged in testing these advertisements since the previous year.

Among the initial test subjects were renowned brands such as Clinique and DIBS Beauty. In the case of Clinique, there was an impressive 441% surge in conversion rates, a 51% upswing in click-through rates, and a noteworthy 7.4% increase in ad recall.
Similarly, DIBS Beauty observed an 8% rise in conversion volume, a six-fold escalation in conversion rates, and a substantial 22% decrease in CPA when contrasted with their non-search ads.
Search on TikTok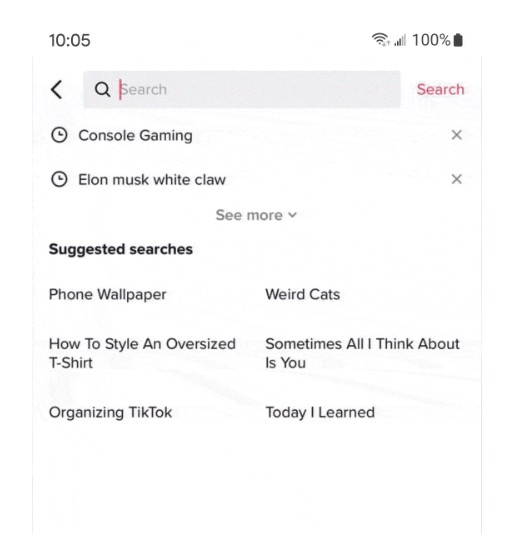 Source: TikTok
It's not entirely clear whether this will have an effect on Google search ads which has seen some younger users steer away from the search engine in favour of social apps.
TikTok has been leveraging its role as a search platform for Generation Z, and brands might still be in the process of comprehending the evolving trend in how young individuals find information today.
The extent to which these search ads will deliver results in comparison to more conventional advertising methods familiar to marketers remains to be seen. However, given TikTok's substantial influence on users' shopping habits, it wouldn't be unexpected for more brands to explore this opportunity in the upcoming months.
Key takeaways
TikTok's "Search Ads Toggle" amplifies brand engagement through user searches, prioritizing safety with "Negative Keywords"
Initial trials reveal increased conversions and recall for brands, challenging Google's influence
TikTok's Gen Z search behaviour shift offers brands a fresh path to authentic connection and marketing exploration