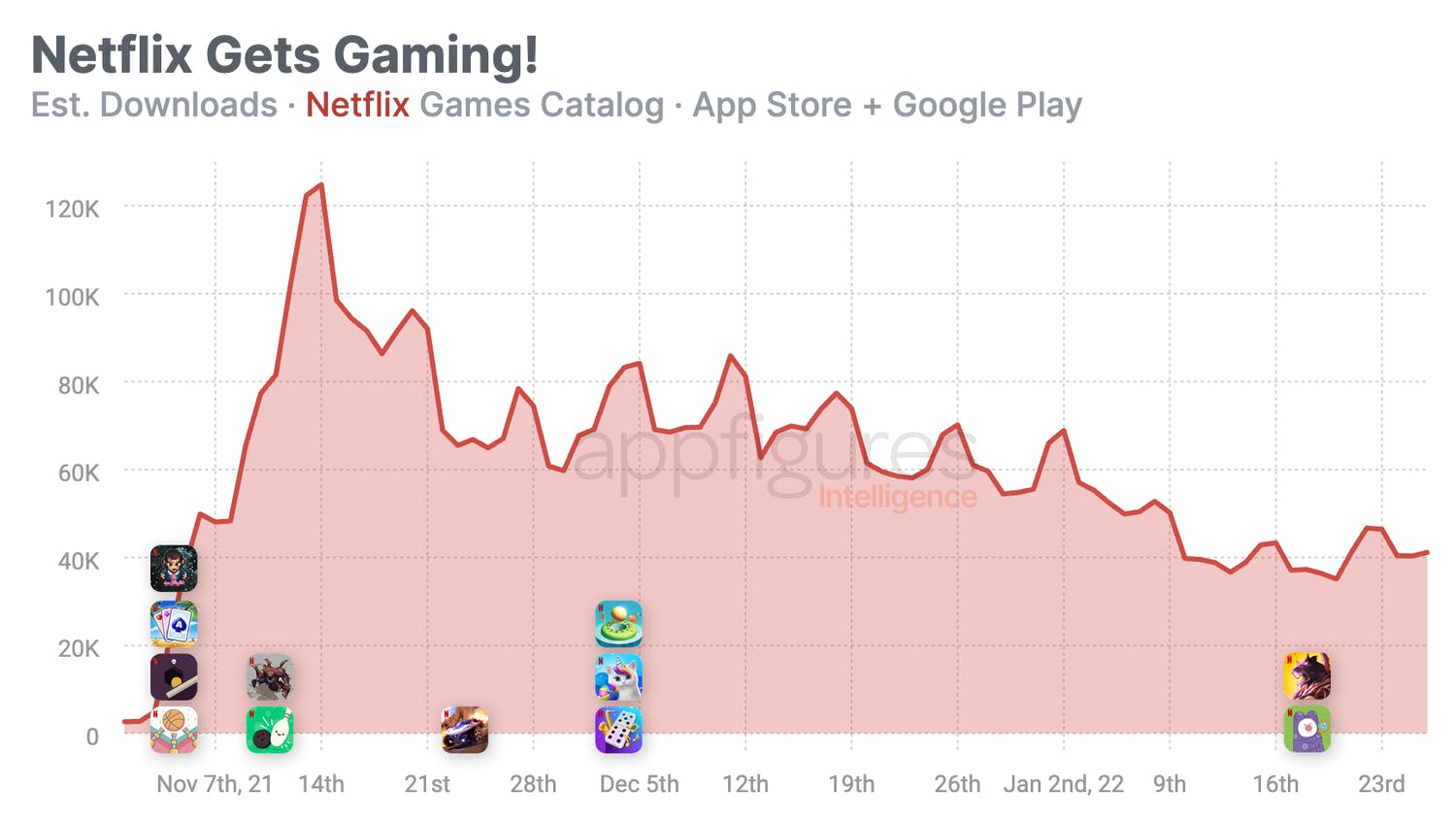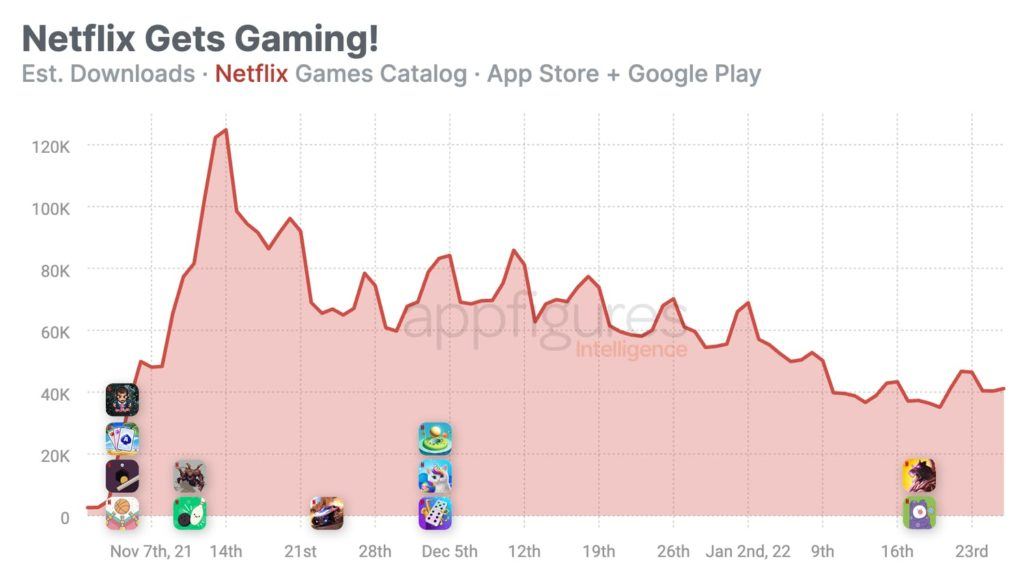 Netflix jumped on the mobile game bandwagon in November 2021 and the move may be paying off.
According to new data from app experts AppFigures, since its launch Netflix released 12 games to the App Store and Google Play, generating a combined 5 million downloads to date. 
While game downloads spiked during the early days of release, they have since stabilised with weekends attracting a generally higher number of installs than weekdays. 
The Stranger Things game dominates the download charts at a total 2 million global downloads to date. 
Teeter (Up), Asphalt Xtreme, and Bowling Ballers round out the top 5 most downloaded Netflix games.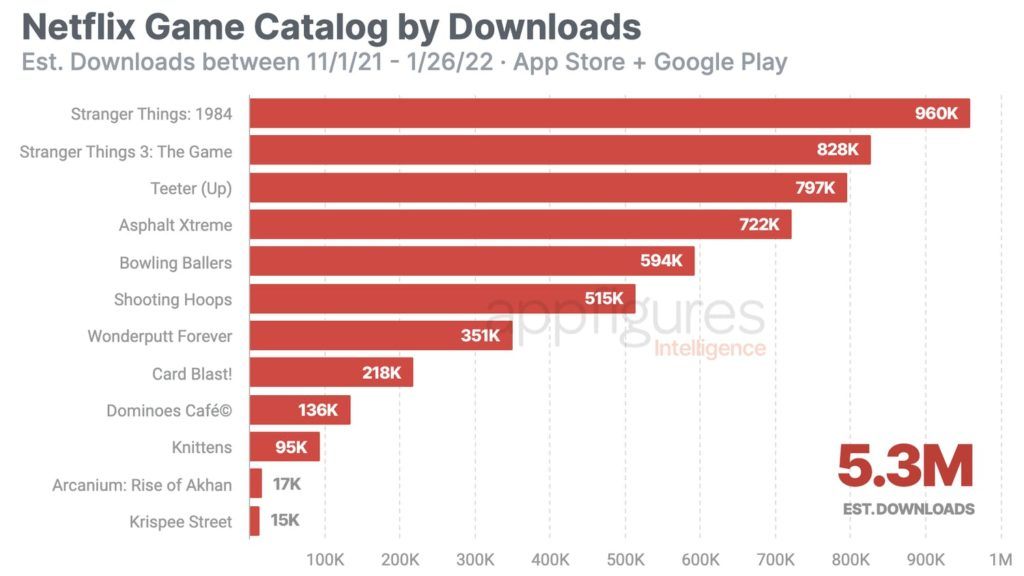 Arcanium and Krispee Street have yet to attract a higher number of downloads as they were only released within the last 10 days. 
It remains to be seen whether Netflix can boost downloads further and make games a viable second income stream.