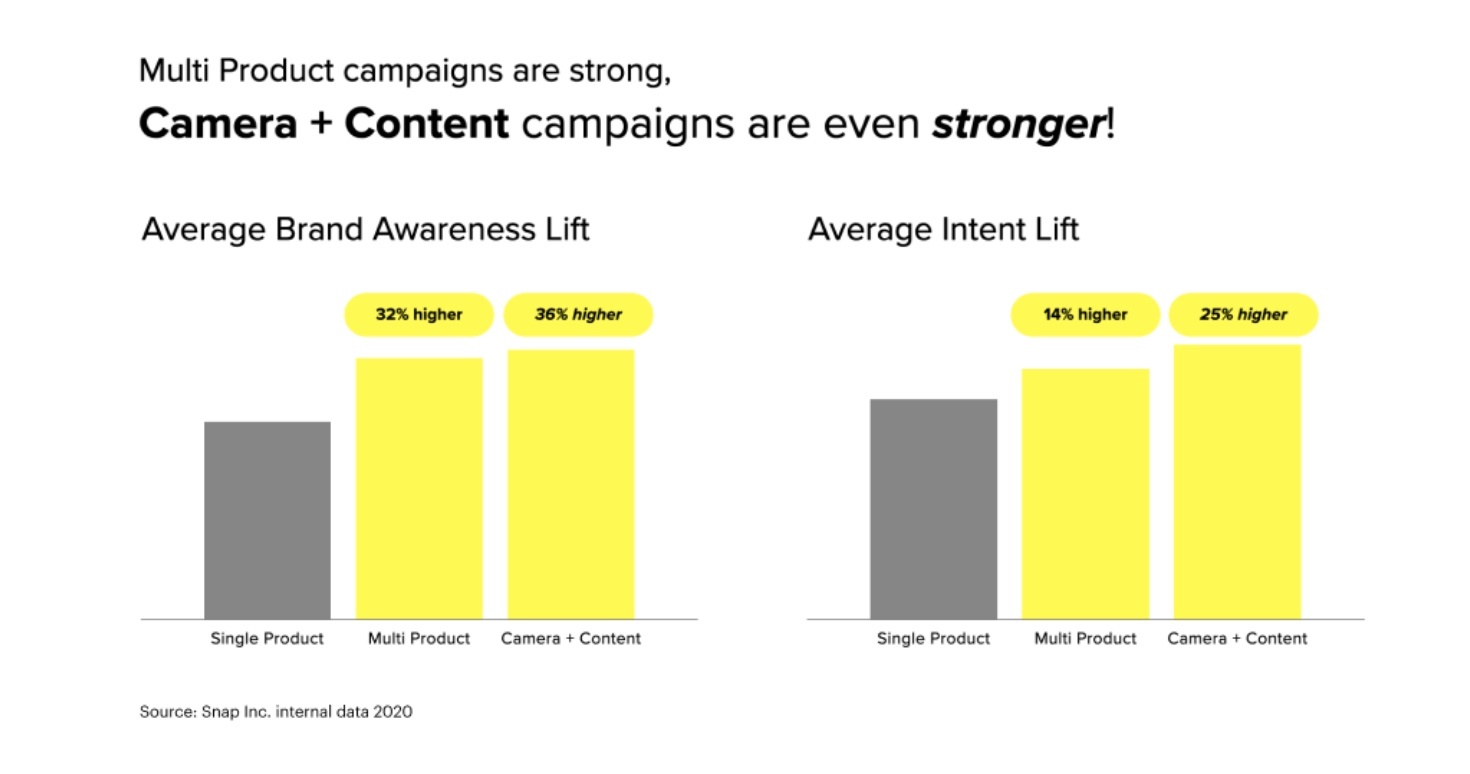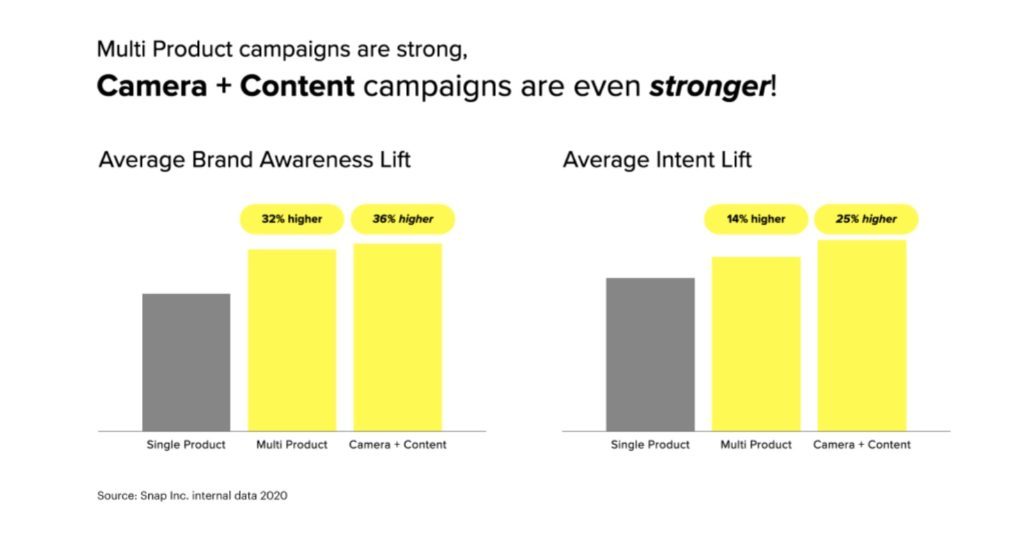 Using multiple advertising formats on Snapchat leads to better campaign results, according to research by Snap and Kantar based on an analysis of 52 ad campaigns on the app and 50,000 respondents. 
When advertisers used multiple ad formats as part of a campaign, both brand awareness (32%) and intent (14%) were increased. 
Using the Snap Camera boosted results even more – 36% higher for awareness and 25% higher for intent. 
Snap says that "as target audiences become saturated with Content Ads, which includes Commercials, Snap Ads, and Story Ads, at higher levels, the reallocation of budget towards Camera Ads helps with incremental reach, as well as building differentiated frequency."
The study also found that frequency was a more significant contributor to ad awareness while intent lift was more strongly related to choice of format. 
A frequency of 4x/week drove three-quarters of total possible intent lift while saturation was seen at 8x/week.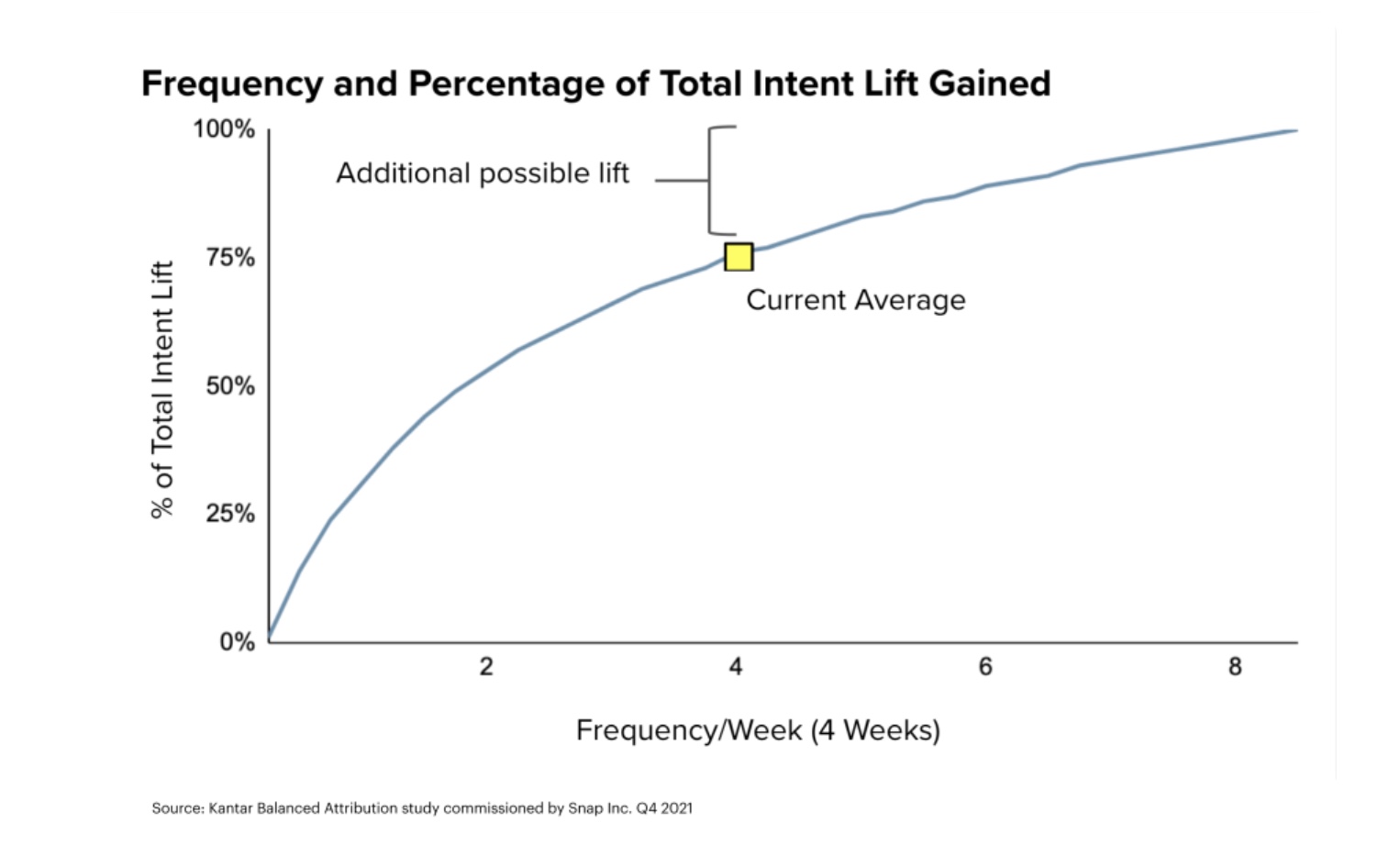 Using augmented reality as part of the ad mix appears to also drive consumer interest, according to a separate study by MAGMA and Snap. 
A multi-ad campaign that began with a video followed by interactive AR was more impactful than other metrics. 
Consumers found AR ads to be more informative (5%) and useful (6%) than traditional pre-roll ads. 
As part of the purchasing journey, AR ads seemed to capture consumer attention more effectively and can help to establish a positive opinion about a brand. 
Shoppable AR Lenses on Snapchat drove up search intent by 8% while gasified entertainment AR lenses attract a broader audience. 
Interactive entertainment AR Lenses boost memorability (9%).