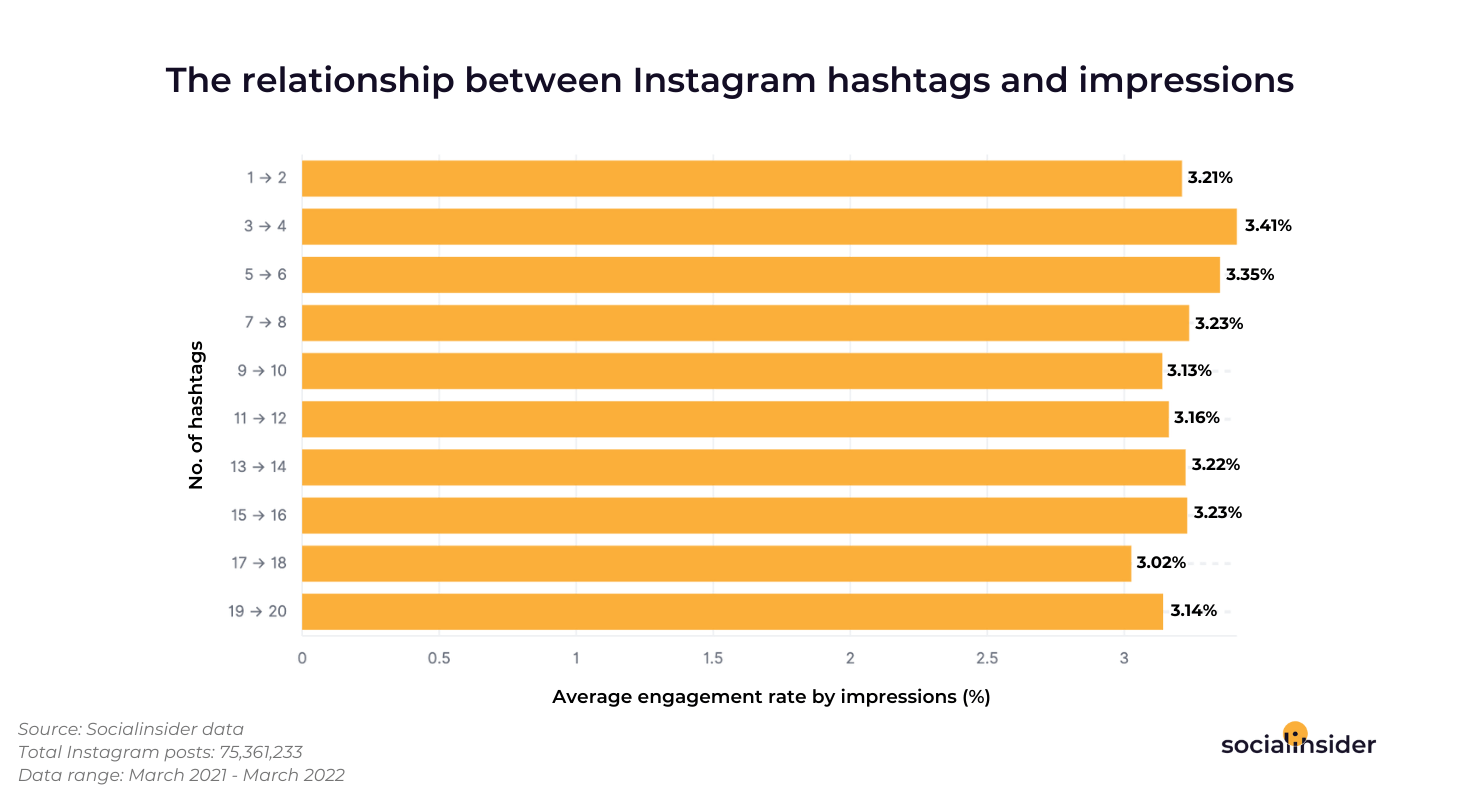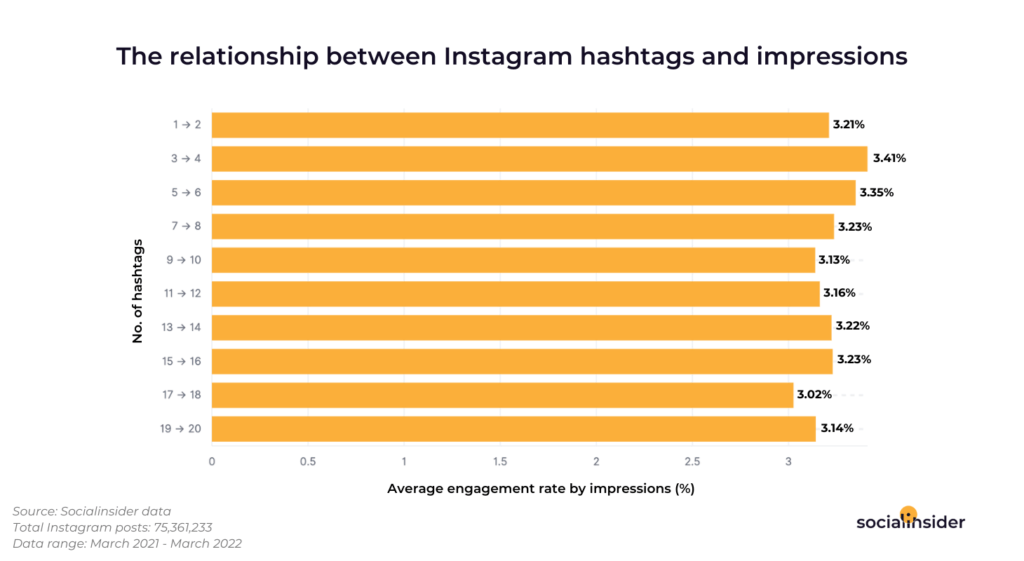 The number of hashtags a post on Instagram has does not influence its reach, according to new research from Socialinsider. 
Analysing over 75 million Instagram posts published between 2021 and 2022 to determine the relationship between hashtags and views, the team found that hashtags don't make a significant difference on impressions. 
That's in line with Instagram chief Adam Mosseri's admission that hashtags don't help views. 
The highest engagement rate for impressions (3.41%) was generated by posts with 3 or 4 hashtags.
When adding follower count to the equation, the research shows the connection between follower count and hashtags is weak at best, but there are some nuances.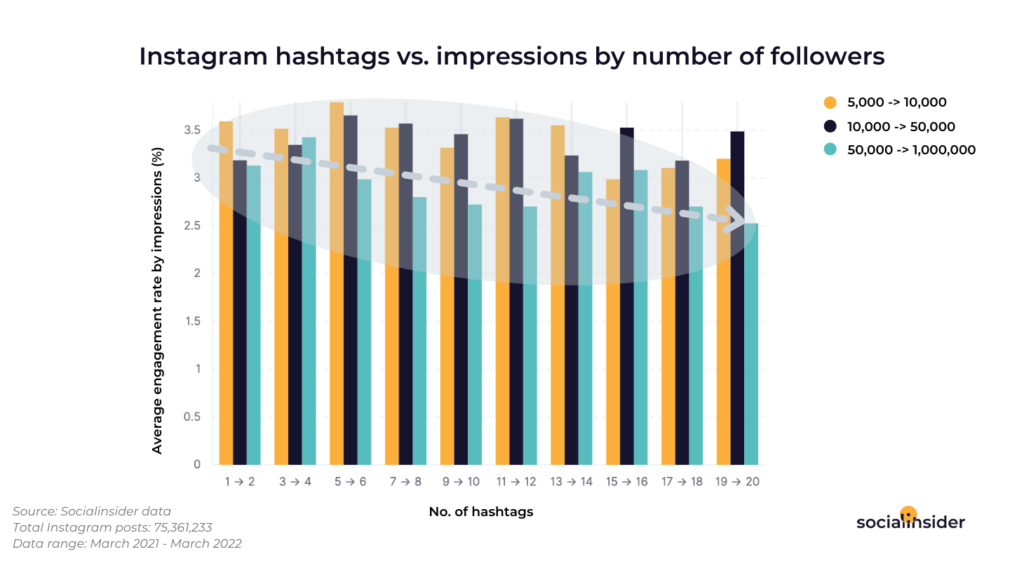 For big accounts with 50,000 to 1 million followers, impressions decrease with a higher number of Instagram hashtags. 
For smaller accounts with 5,000 to 10,000 followers, the verdict is similar: more hashtags do not equal more engagement. 
Mid-sized accounts up to 50,000 followers fare best with 5 or 6 hashtags. 
Hashtags aren't meant to boost impressions in the first place but allow brands to be found in search. 
Using fewer but the right hashtags may be the best overall strategy when looking to target audiences on Instagram.