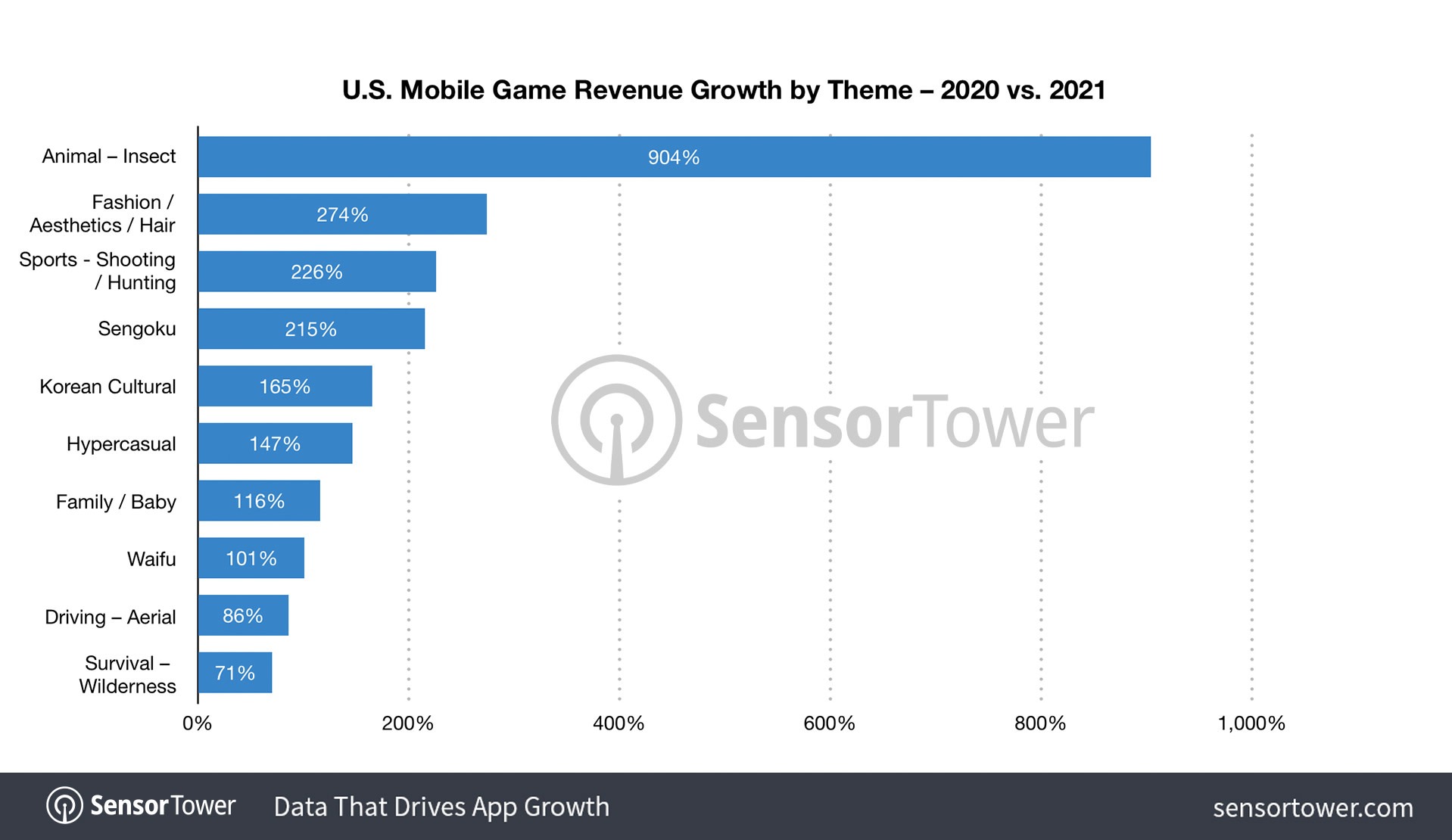 Mobile games that are animal-insect-themed grew revenues from player spending by approximately 10x during 2021 to $27 million, according to new data from Sensor Tower. 
While it's not entirely clear what's driving the 904% rise in revenue, it seems that money/treasure-themed mobile games are all the rage, bringing in $4.4 billion in the US alone last year.
The Ants: Underground Kingdom accounted for almost 90% of player spending in animal-insect themes, which means that the meteoric rise in gamer interest is likely driven by a single game. 
The second fastest-growing theme was fashion, aesthetics, and hair where spending grew almost 4x to $307 million, followed by sports and hunting which rose 3x to $18.5 million.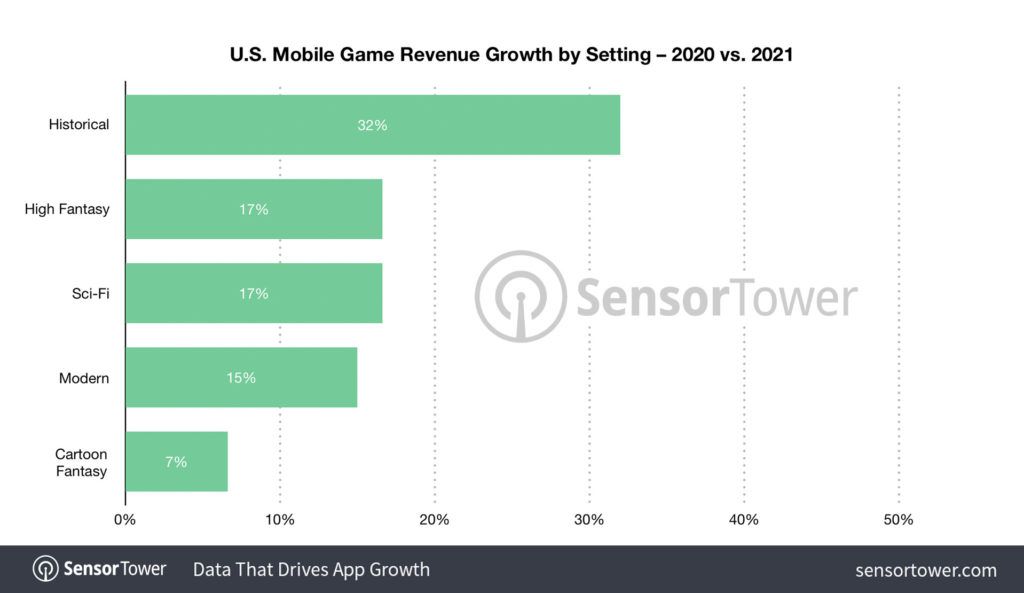 The data also provides a breakdown of in-game settings which shows that games with historical settings increased their revenues by 32% to $1.4 billion, followed by high fantasy at almost 17% to $5.4 billion and sci-fi with a revenue boost by 7% to $2.4 billion. 
However, modern settings scored highest for consumer spending overall, bringing in $6.3 billion. 
Now, what's interesting here is whether settings are mere coincidence and the success of the game dictates spending or whether setting actively contributes to players spending more. Time and further analysis will tell. 
The top-grossing art style trends included Neon, growing 114%, followed by hyper-casual (70%) and 3D Anime (58%).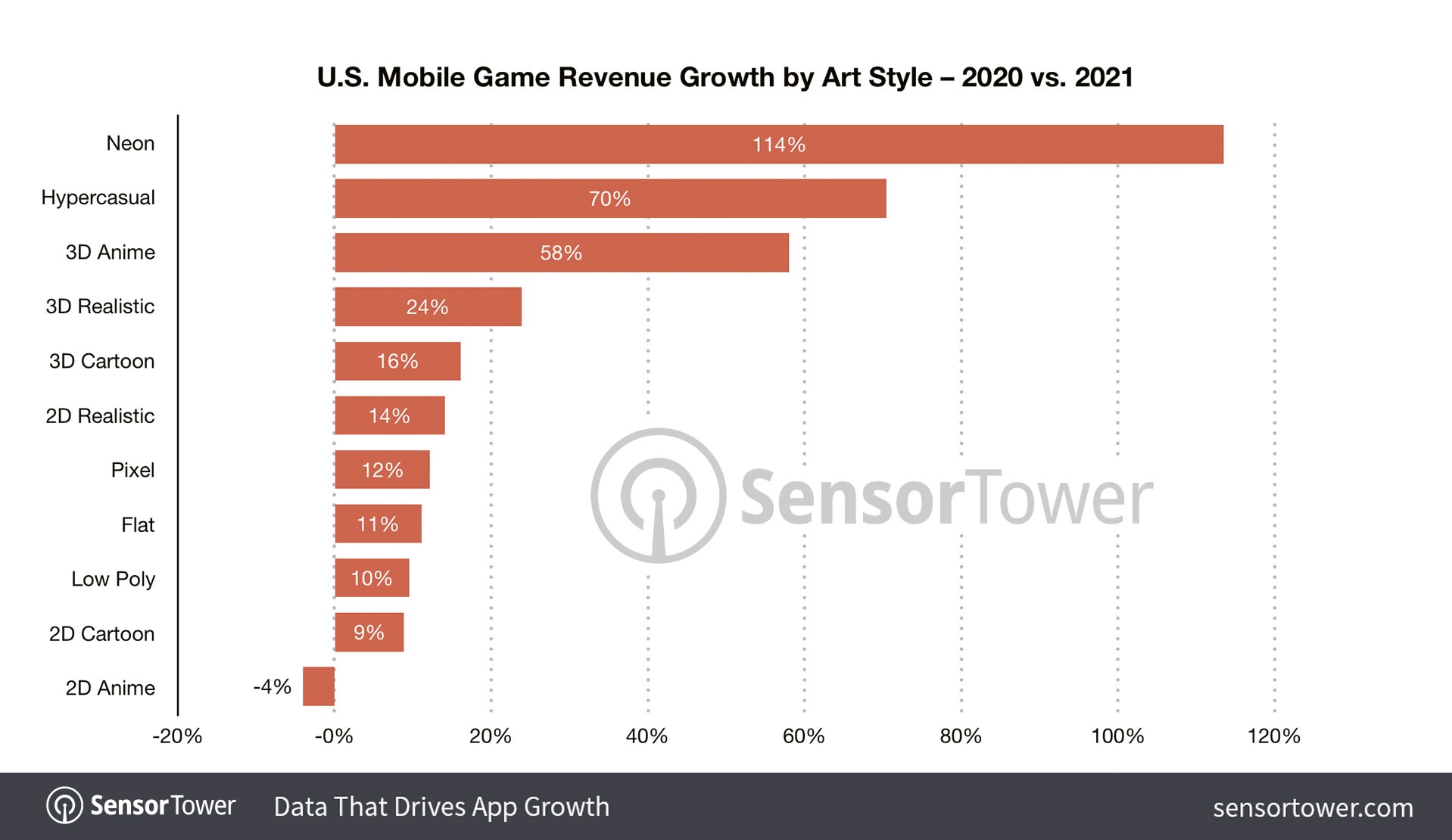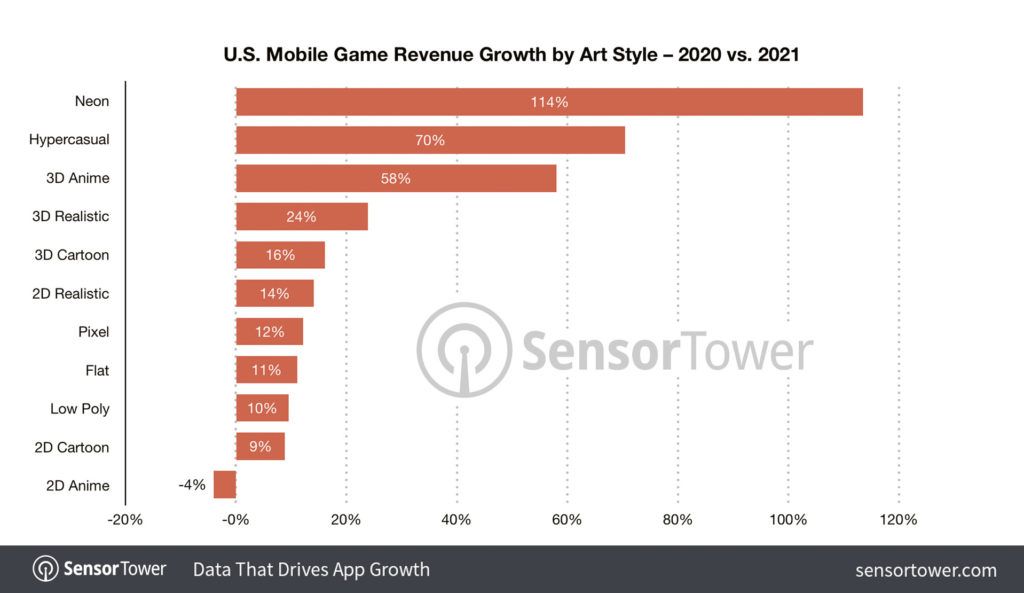 Third-person games were the most popular followed by top-down camera angles.