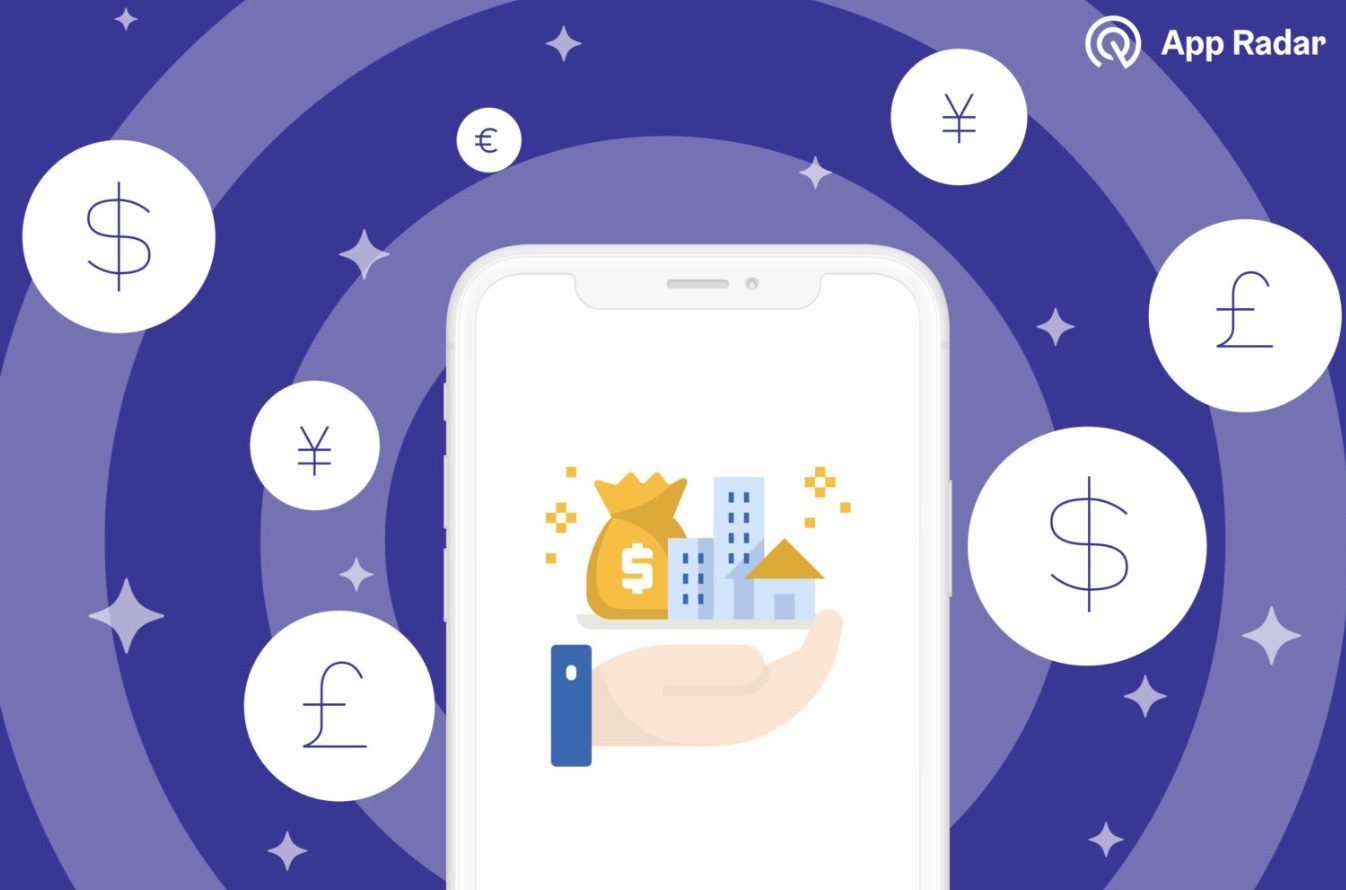 While many app categories noted a jump in installs during the pandemic, there's been a drop in interest during the years that followed when lockdowns came to an end and users returned to managing certain things like shopping in the real world. However, one category that has continued to see growth is financial apps. Money management apps gained 9 million new Android users in 2022 so far.
40% rise in installs of money apps in the UK
According to research from app experts App Radar, the rise in Android financial app downloads in the UK amounts to a whopping 40% compared to 2021. The top 10 money management apps were downloaded by a total 40 million people on Android by the end of August 2022. On Google Play, the top money management apps Revolut (5.86m), Monzo (968k), Chase UK (496k), Curve (481k), and Starling (395k). Revolut increased its user base by 25%, for example. 
Top ten money management apps on Google Play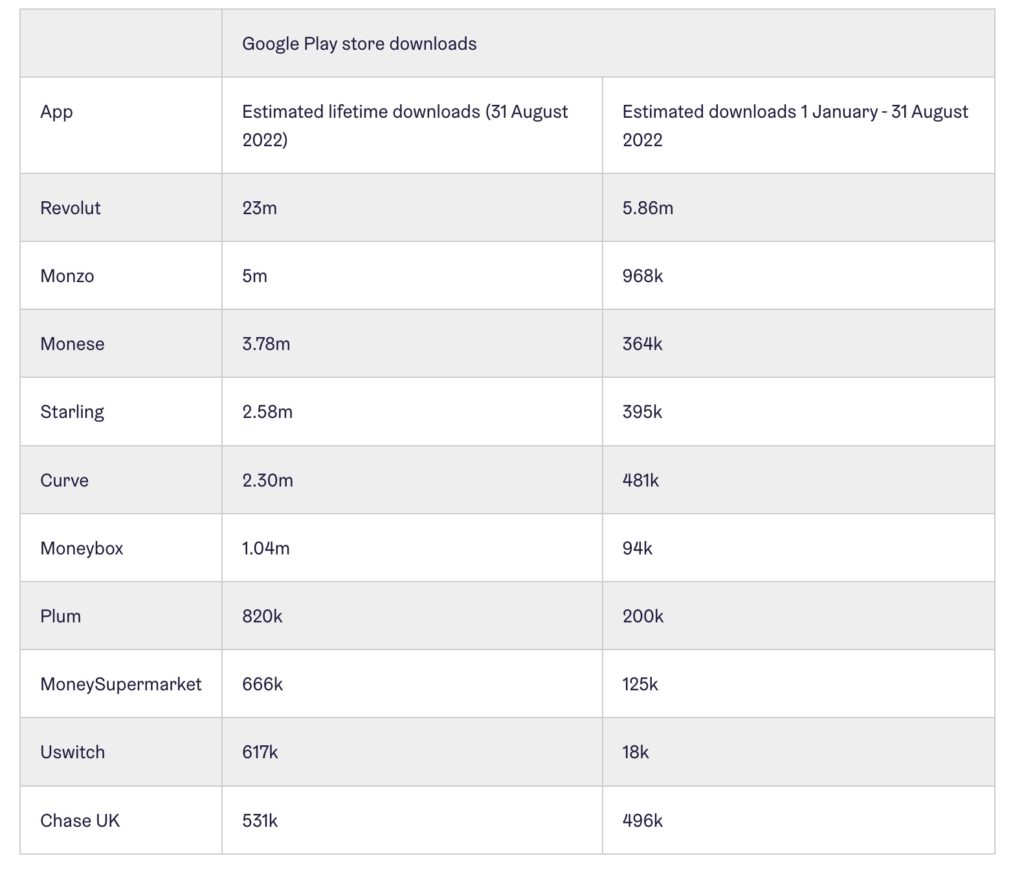 Source: App Radar
The overall average user growth of apps in the space was 22%. Pension apps such as PensionBee increased their user base by 41%. 
Investment apps fall behind
However, investment apps haven't performed quite as well with the top ten UK apps in that space seeing growth of 15%, which is down 36% from the previous year. Amidst economic turmoil it seems consumers are more interested in saving money in the short-term rather than long-term investment. However, 885k Android users downloaded UK investment apps for a total of 5.96 million. In contracts, research by Sensor Tower earlier this year found that the top 30 crypto-related investment apps saw downloads surpass 100 million – 2.8x that of 2020.
"As the cost of living crisis starts to bite, people are more conscious of where they spend and invest their money. This is starting to reflect on the investment app sector as growth is naturally decreasing, whereas apps with money management functionality are faring much better as they enable people with limited savings to try and make their money go further in the short term," explained Silvio Peruci, Managing Director, App Radar."
Top investment apps on Google Play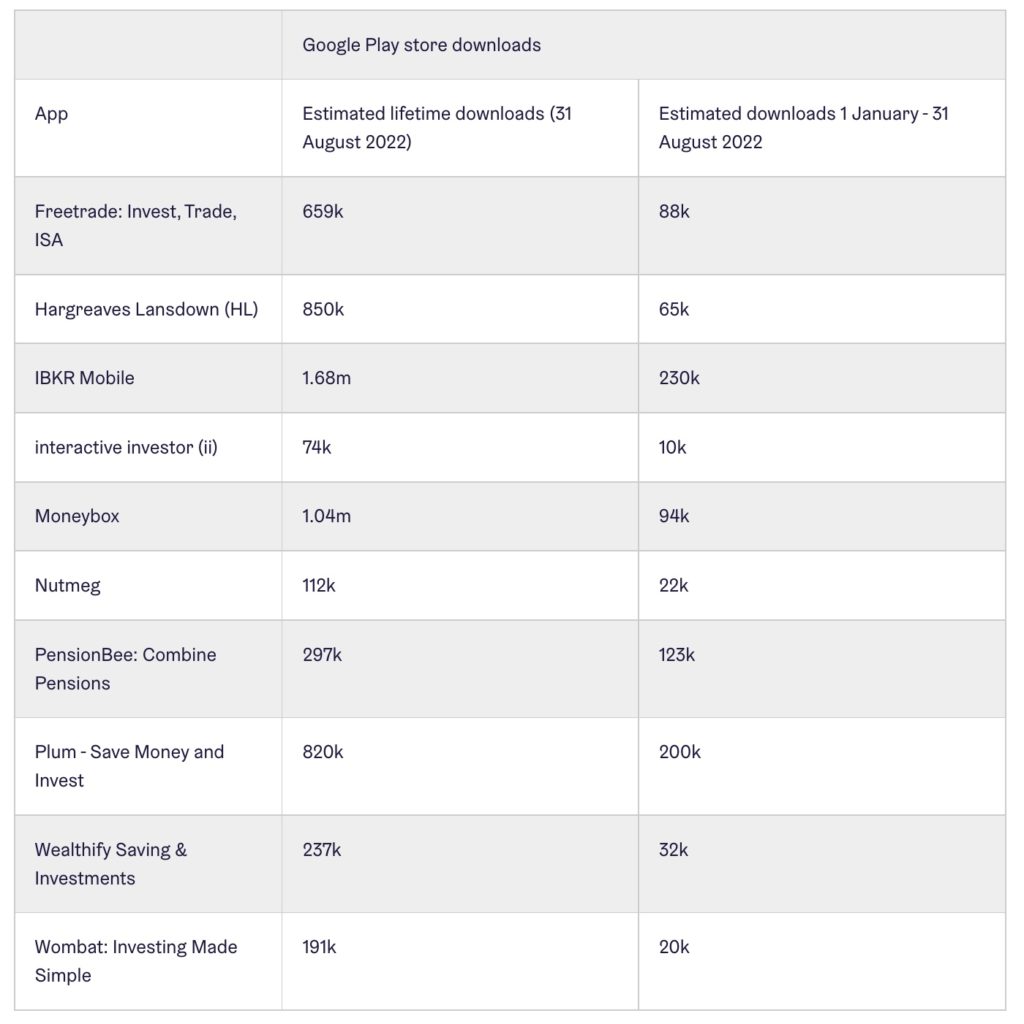 Source: App Radar
"The investment market will either slow completely as people save money, or these companies will find a new audience of non-investor savvy people who have savings and don't want inflation to erode the value of their funds. This will be no easy feat and these companies will have to work hard to attract such an audience with a smart app marketing strategy that will combine targeting via app store ads and organic growth via app store optimisation."
The company expects the money management sector to become even more competitive over the next few years with app makers bolstering functionalities and offers for consumers.
Key takeaways
Money management app downloads in the UK jumped 40% compared to 2021
Average user growth was 22%
Investment app downloads grew 15%, down 36% from 2021