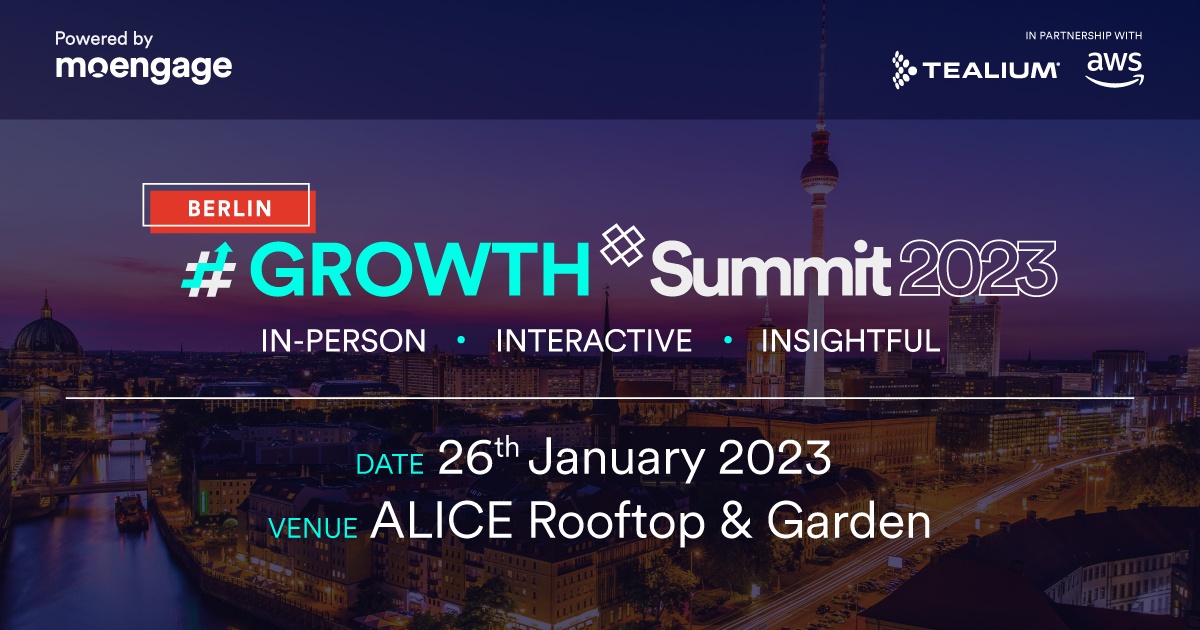 After the success of MoEngage's #GROWTH Summit in London on 2nd November, they are now hosting their #GROWTH Summit Berlin event on 26 January at ALICE Rooftop and Garden in Berlin.
So far, MoEngage has executed over 50 #Growth Summits globally. The format of the event is invite-only and curated for B2C leaders from marketing, product owners, entrepreneurs, CRM, and analytics professionals.
The objective is to give brands the chance to network and learn from elite speakers, as they discuss growth, customer engagement, acquisition, and retention.
Join MoEngage in Berlin as they invite leaders to share stories, discuss digital-first strategies, and teach frameworks on customer engagement and growth. Register here to declare your interest, and MoEngage will come back to you to confirm your attendance.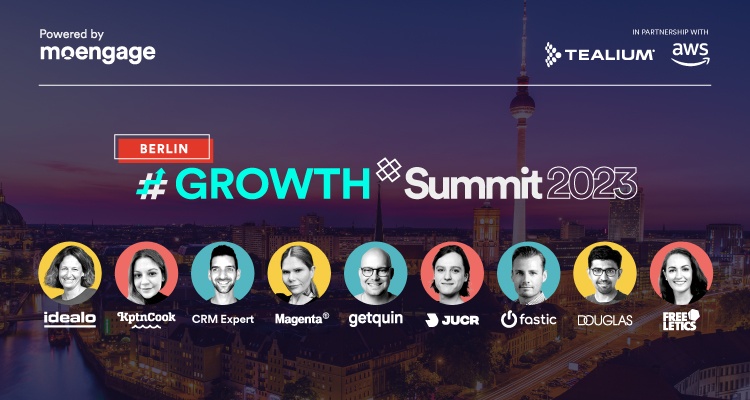 Why attend?
5 Reasons you should attend this event
Exclusive insights from global brand leaders: Hear first-hand accounts and insider information from experts who helped Deutsche Telekom, KptnCook, Douglas, Freeletics, Idealo, Sweatcoin, and other companies succeed.
Strategic discussion on engagement & retention: Join conversations on how to drive customer engagement and retention to grow your business after the holiday season and throughout 2023
1:1 networking with high-calibre people: Meet and converse with leaders from digital-first brands, share ideas, and gain valuable insights for your own business.
Explore MoEngage: Use the dedicated demo area to learn more about the MoEngage platform and how we can help your business grow faster.
Some of the best views and food Berlin has to offer: We promise the most interesting conversations over the best views in Berlin, as well as delicious food and drinks.
About #GROWTH
#GROWTH is a community for B2C CRM, product, and growth marketing professionals focused on customer engagement and growth.  The #GROWTH program provides the individual with access to a large, global community, courses, and learning resources. #GROWTH members also get priority invites to other conferences and peer learning events.