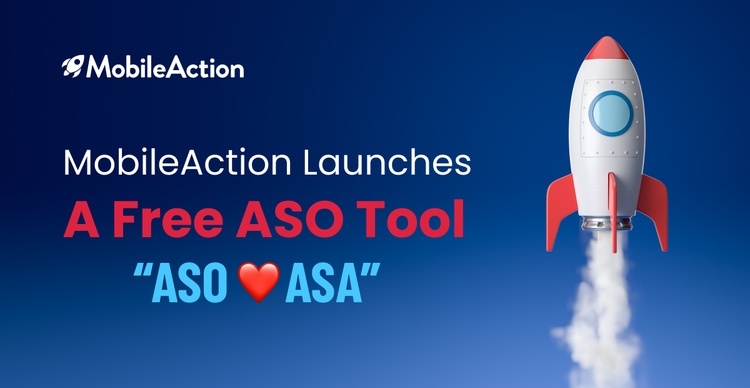 MobileAction launches a free ASO plan called ASO❤️ASA, which covers all the essential keyword tools for App Store Optimization (ASO) and Apple Search Ads Intelligence for developers to conduct keyword research and competitor analysis.
The newly launched free plan will enable app marketers to track up to 100 keywords and 10 apps & competitors. The Search Ads Intelligence feature included in the plan provides all the Apple Search Ads keywords of any app and the creative sets associated with those keywords. ASO❤️ASA users will also be able to see who runs ads in which country on their target keywords.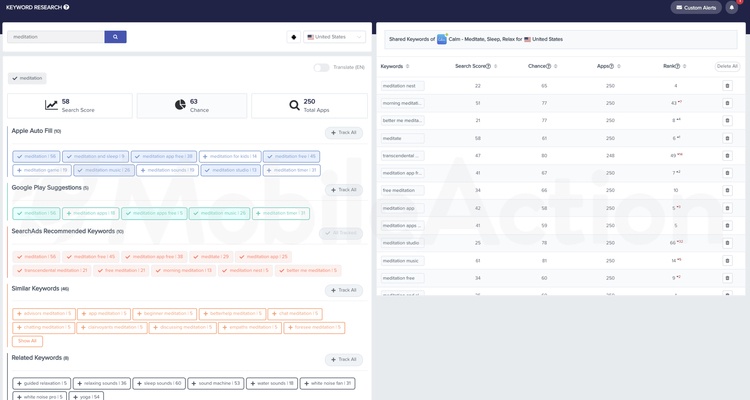 MobileAction's ASO Intelligence product is one of the most comprehensive ASO tools in the industry. The keyword intelligence features enable users to do thorough keyword research and optimization with a database of 3 million keywords. The Search Ads Intelligence feature, which was previously available for only premium plans, is also now made accessible for the free plan users.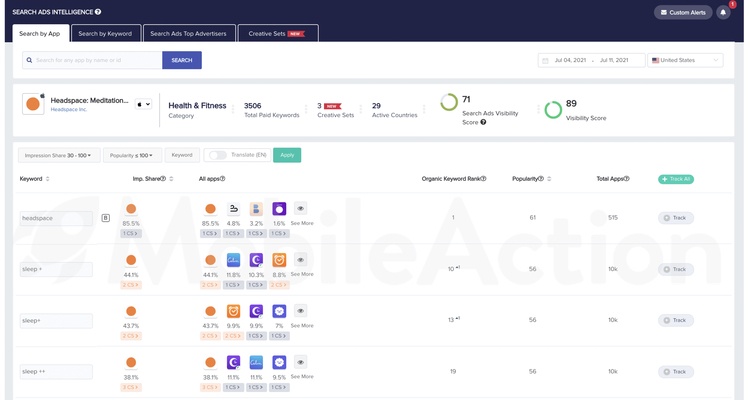 With the new ASO❤️ASA plan, MobileAction aims to help indie developers with free tools and provide the support they need to become competitive in the app industry.
The Founder and CEO of MobileAction, Aykut Karaalioglu reflected on this as "Our mission is to democratize the app market to achieve a more balanced revenue distribution among app developers. We're making competitive intelligence tools more accessible, affordable, and actionable."
Some advanced features such as app download and revenue estimations, Custom Alerts, and Visibility Report are also included in the plan to help users conduct market research with ease.
The ASO❤️ASA plan will be available until July 30, 2021. Claim your offer here before it expires.