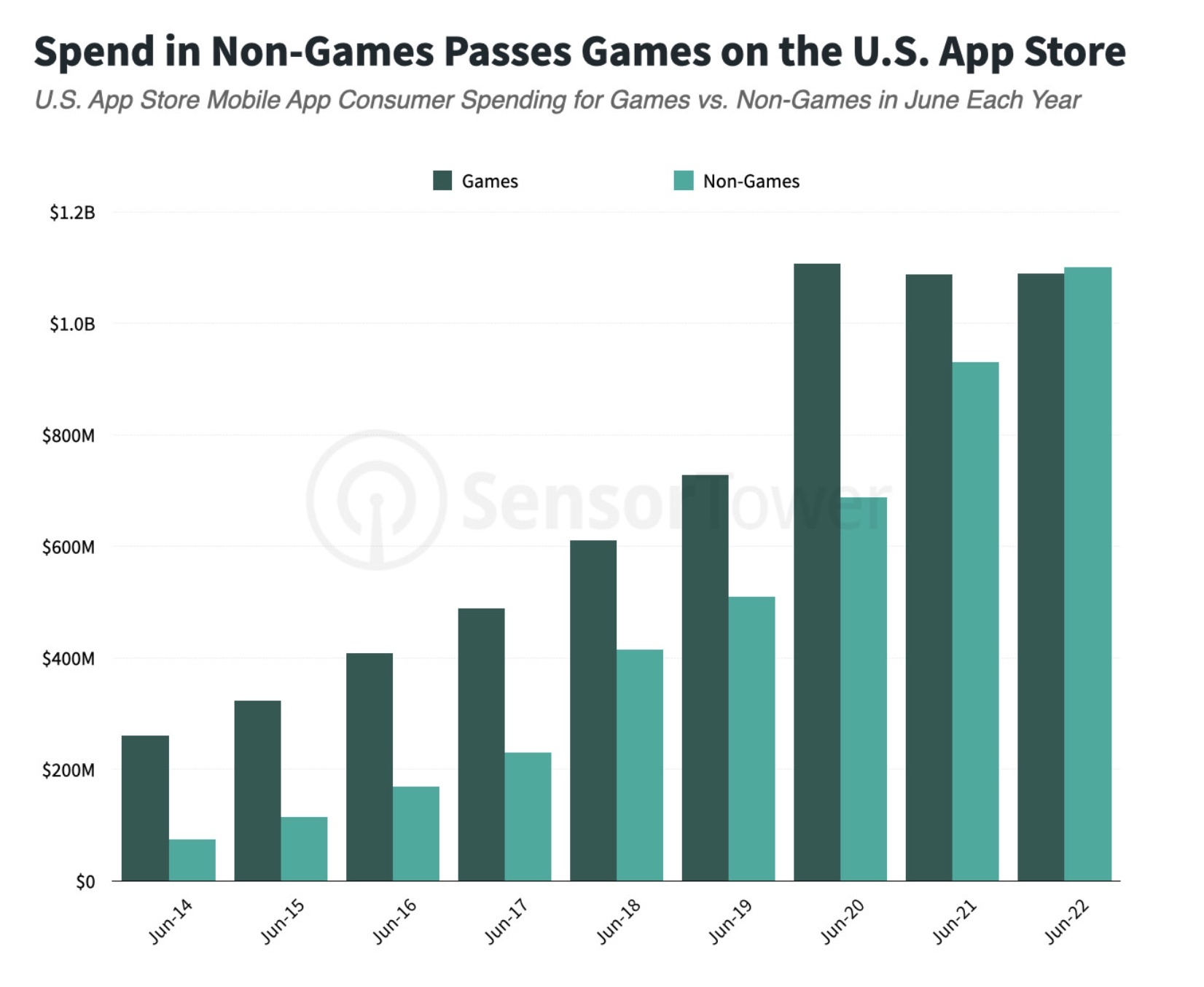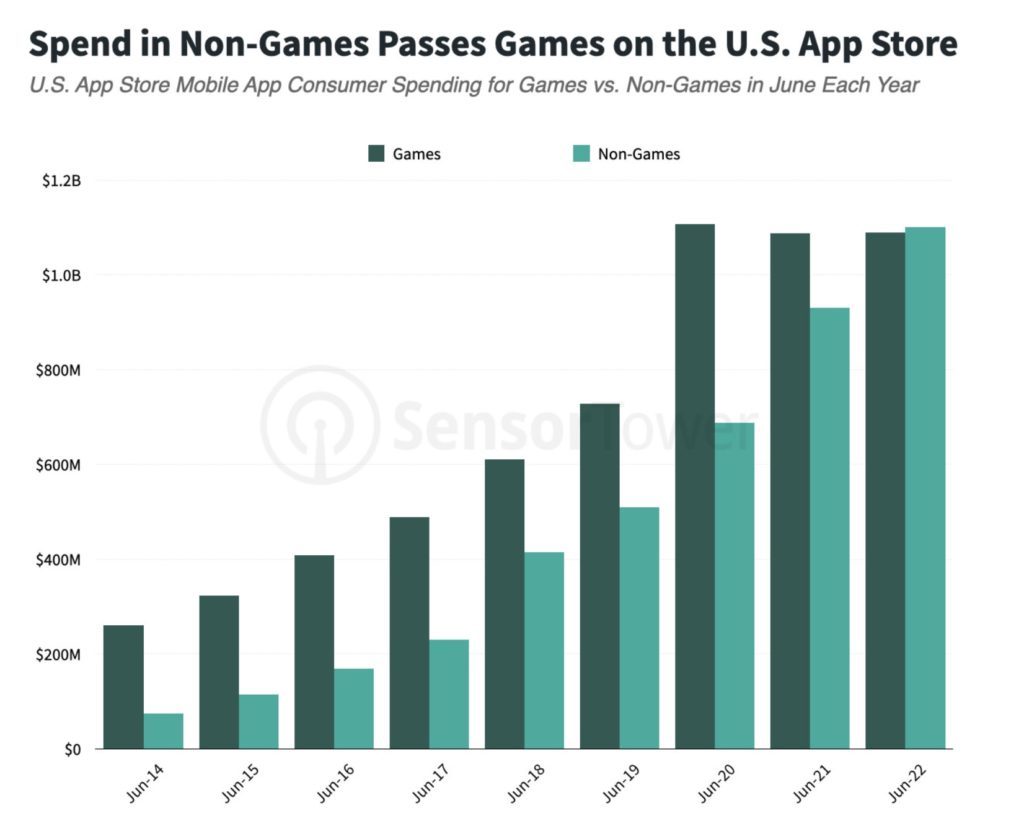 For the first time, mobile iOS users in the US spent more on non-game apps than games, according to the latest report from SensorTower.
While overall app adoption normalized to a reach of 35 billion in Q2 2022, down 2.5% year-on-year, the latest data shows that over half of App Store spending in the US now comes from non-game apps.
The increase is due to higher subscriptions. In the second quarter, 400 apps generated at least $1 million in consumer spending, up 900% from 50 apps in Q2 2016.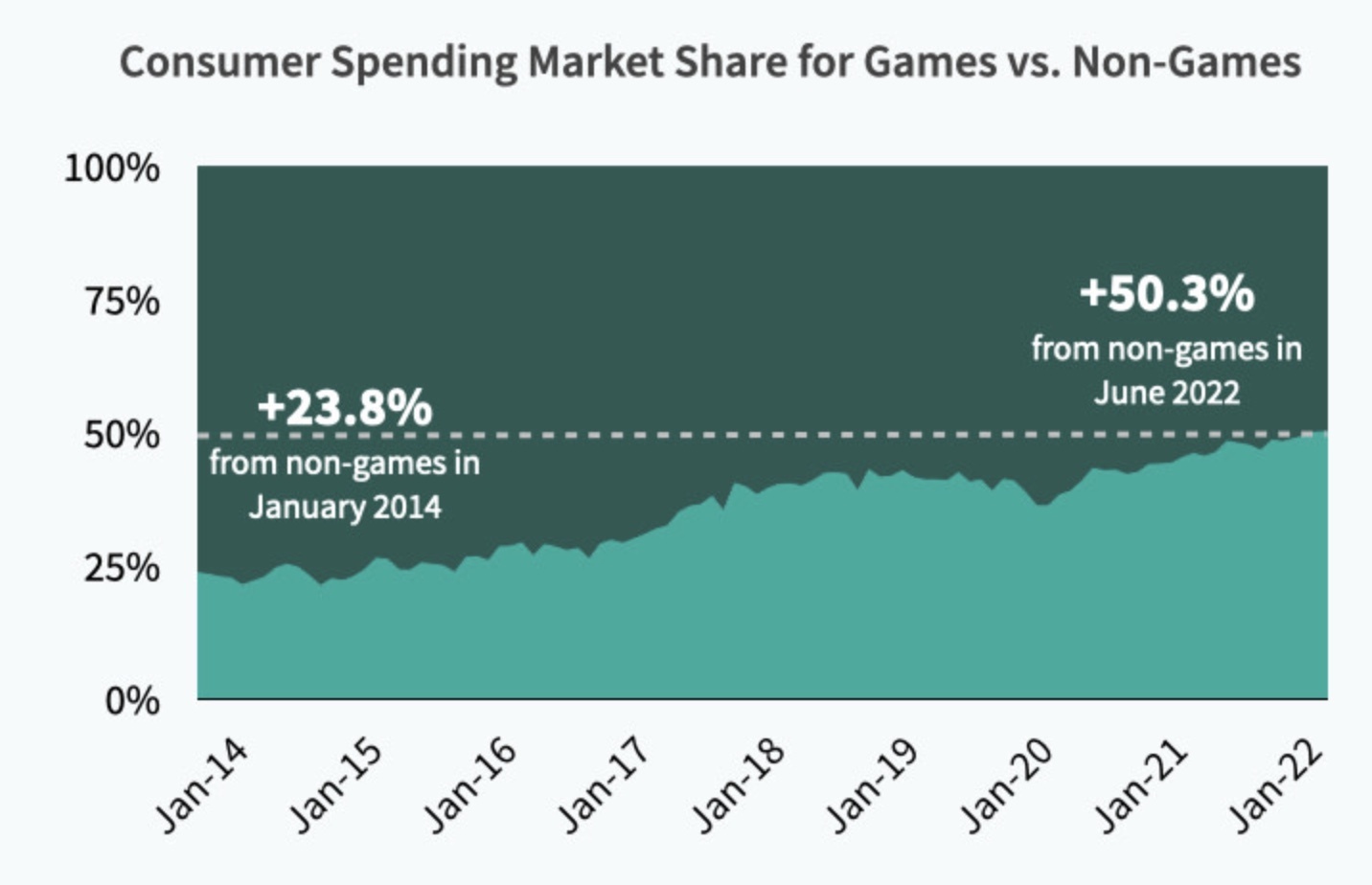 Five years ago, games still accounted for around two-thirds of total spending on the US App Store.
Non-game apps achieved a compound annual growth rate of 40% since June 2014 compared to less than 20% for games.