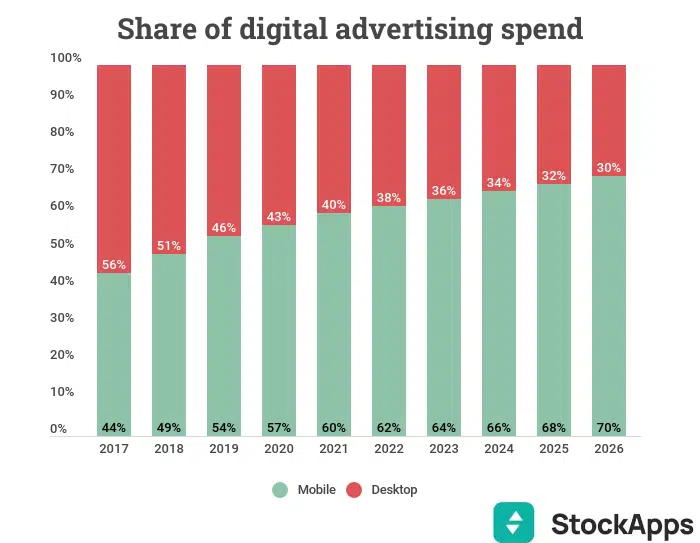 The share of mobile digital ad spend is predicted to reach 70% by 2026 according to data presented by StockApps.com, up from 60% in 2021.
Mobile advertising has grown rapidly over the last five years, standing at 44% in 2017. 
Based on figures from Statista, the share of mobile could jump 59% over a period of nine years. 
However, the growth rate will be slowing down over the coming years, as is expected. 
"In the last few years, mobile phones and devices have become the preferred choice for users to access the internet," said Vyom Chaudhary, an editor at StockApps. 

"It's hard to predict the technology in 2026 perfectly, but one thing is certain that we are growing more and more mobile. Hence, it wouldn't be a surprise to see desktop ad share become negligent over the next decade."
The growth between 2021 and 2026 is approximately 2% per year. 
Compare that to 2018 when annual growth was 11%, dropping to 9% in 2019 and further to 7% in 2020.