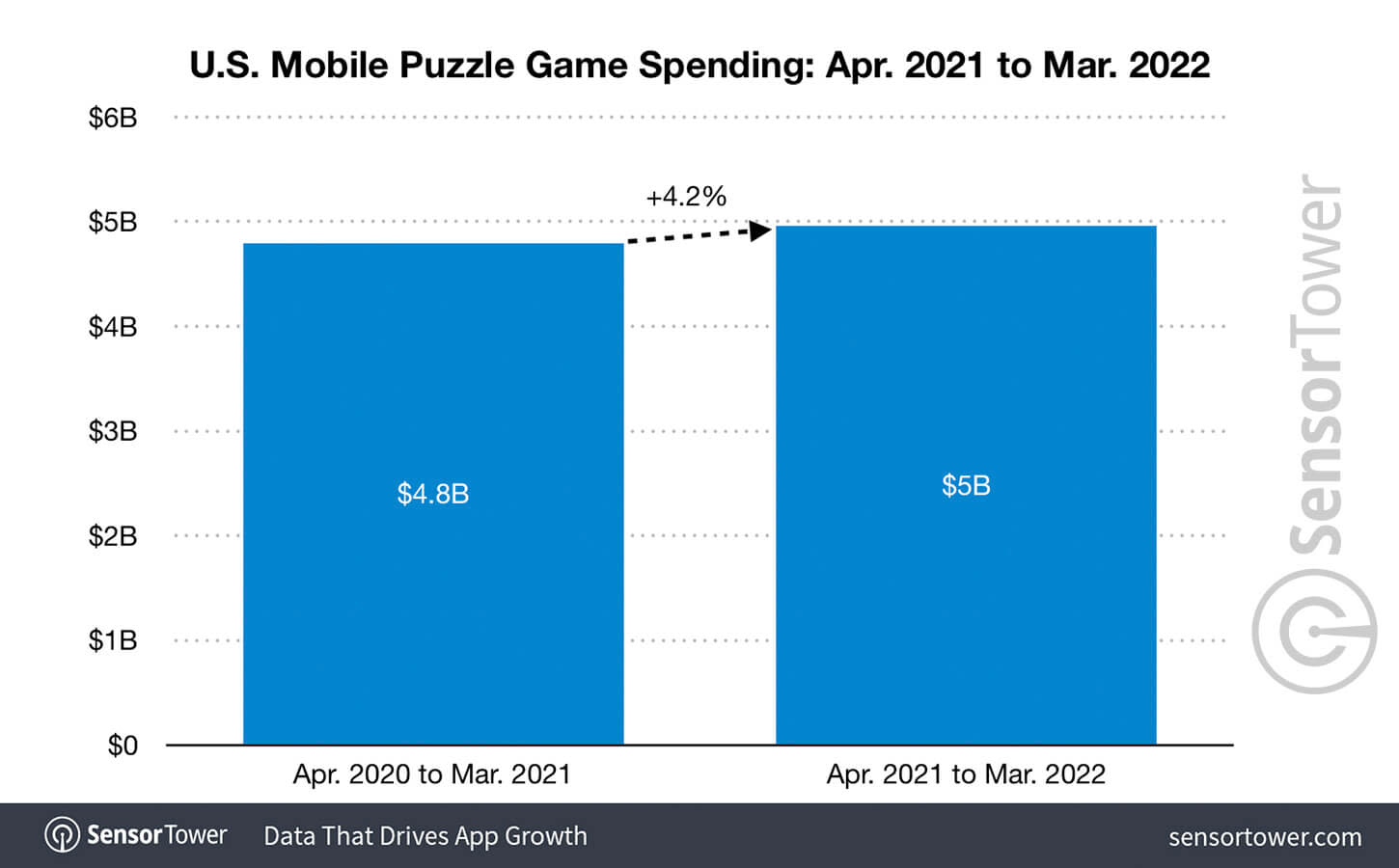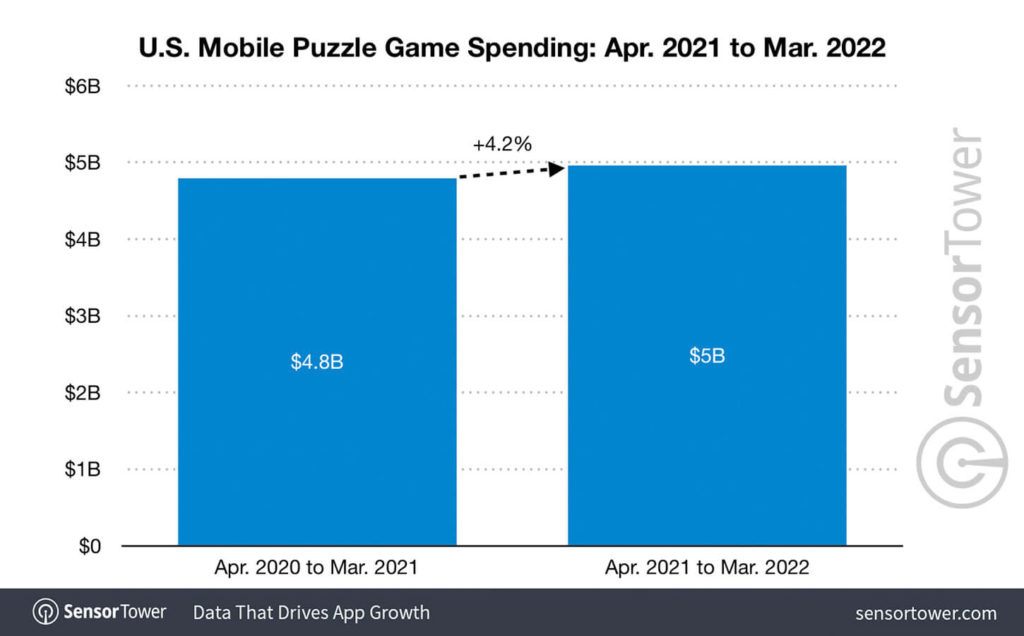 Player spending in mobile puzzle titles climbed around 4% to $5 billion in 2021, according to Sensor Tower estimates.
The top puzzle games according to player spending in the US over the last 12 months were Candy Crush Saga from King, Homescapes from Playrix and Candy Crush Soda Saga from King.
The puzzle genre saw 554 million installs last year, which is a drop of 20% following a spike in installs back in 2020 due to COVID-19 lockdowns. 
The leading titles for installs included Project Makeover from Magic Tavern at 14.5 million downloads and Wordscapes from PeopleFun.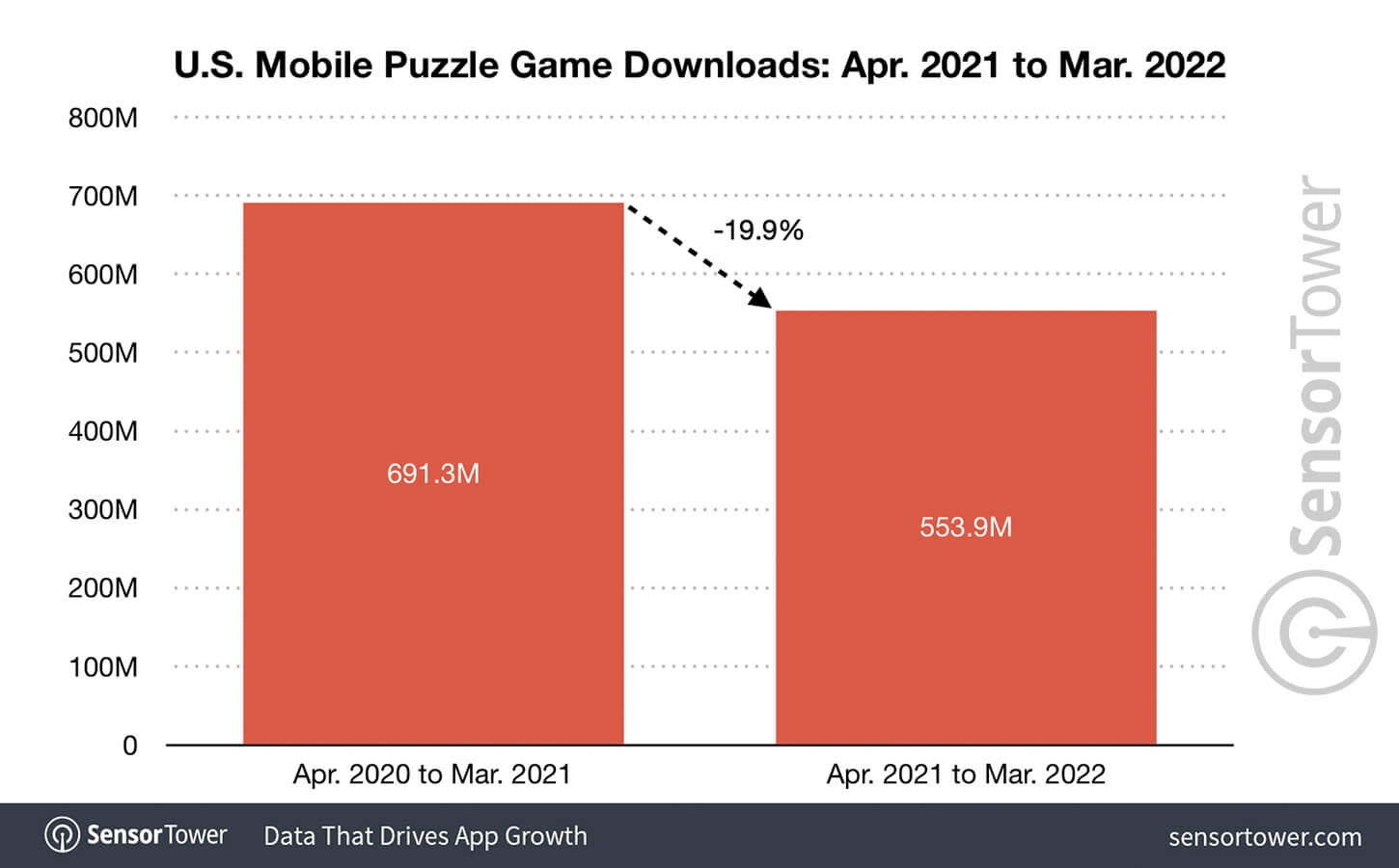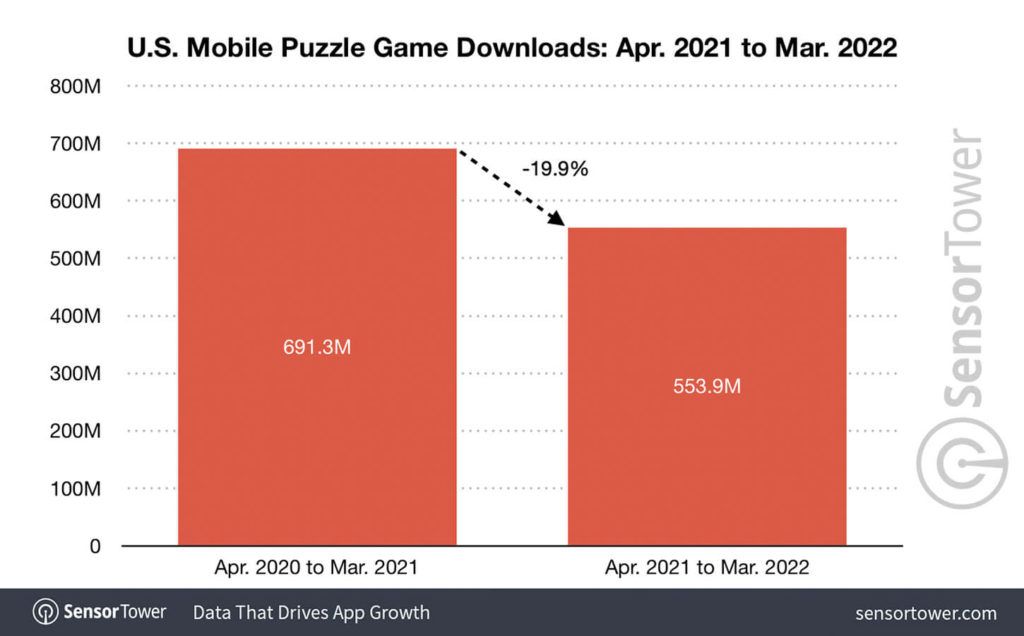 Classic Match 3 games grew their player spending by 12.3% to $1.6 billion.
In terms of downloads, the "other puzzle" genre saw 164 million installs thanks to titles scubas Woodoku and Brain Test. However, all puzzle subgenres noted a decline in downloads compared to 2020.
Classic Match 3 also scored highest for revenue per install at $47 spending per download.
During Q1 2022, Wordle from Lion Studios was the most downloaded mobile game in the US at 9 million installs.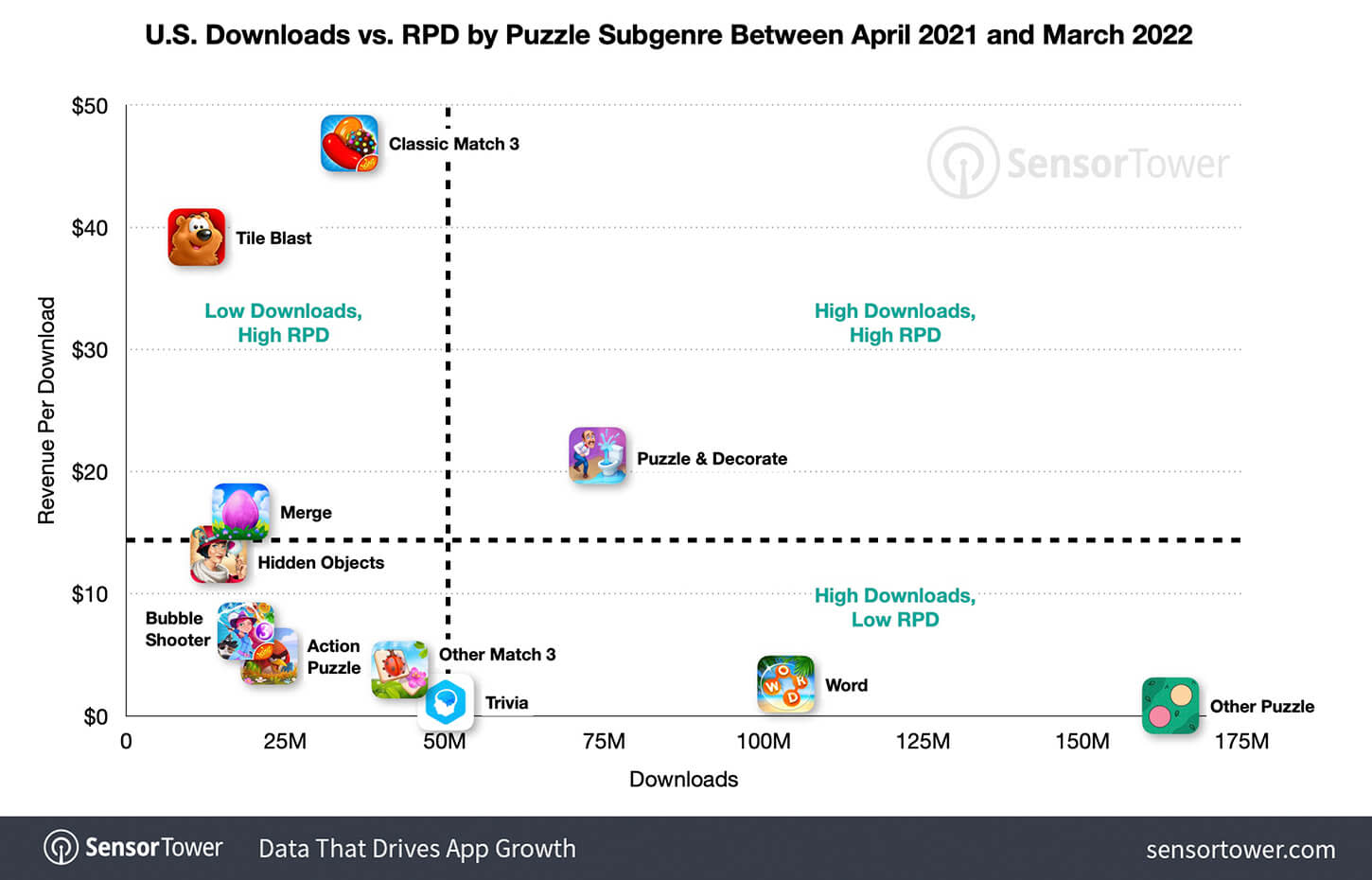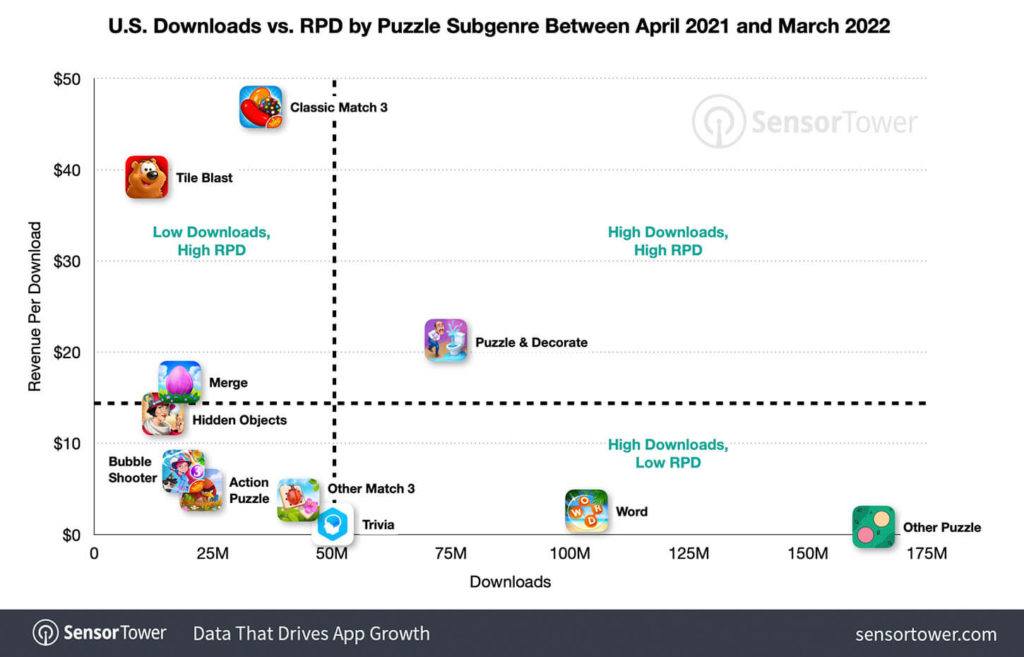 Royal Match from Dream Games continues to grow fast, having generated $208.4 million in player spending in the US during its February launch in 2021. 
Meanwhile, the Merge genre appears to be gaining in popularity.