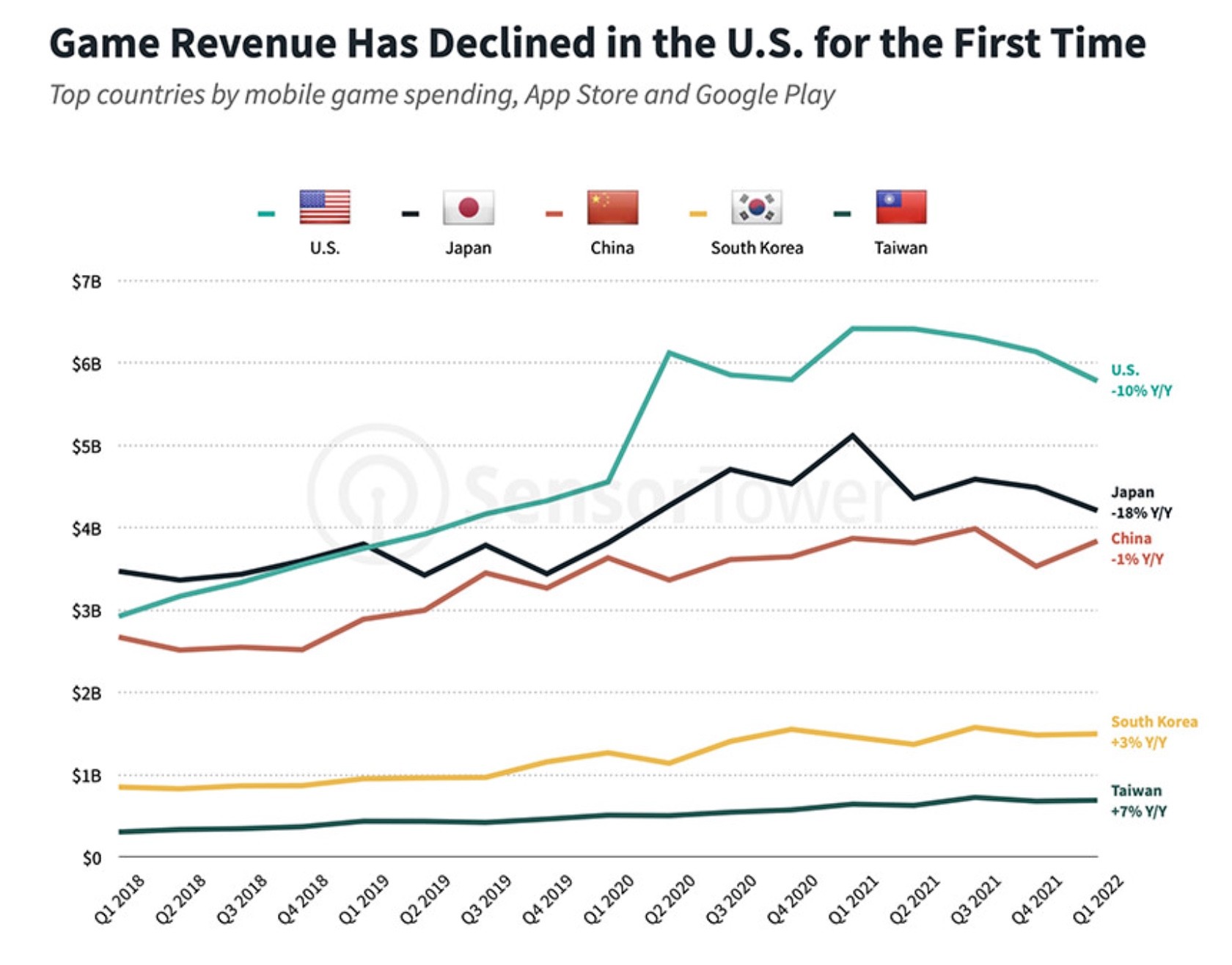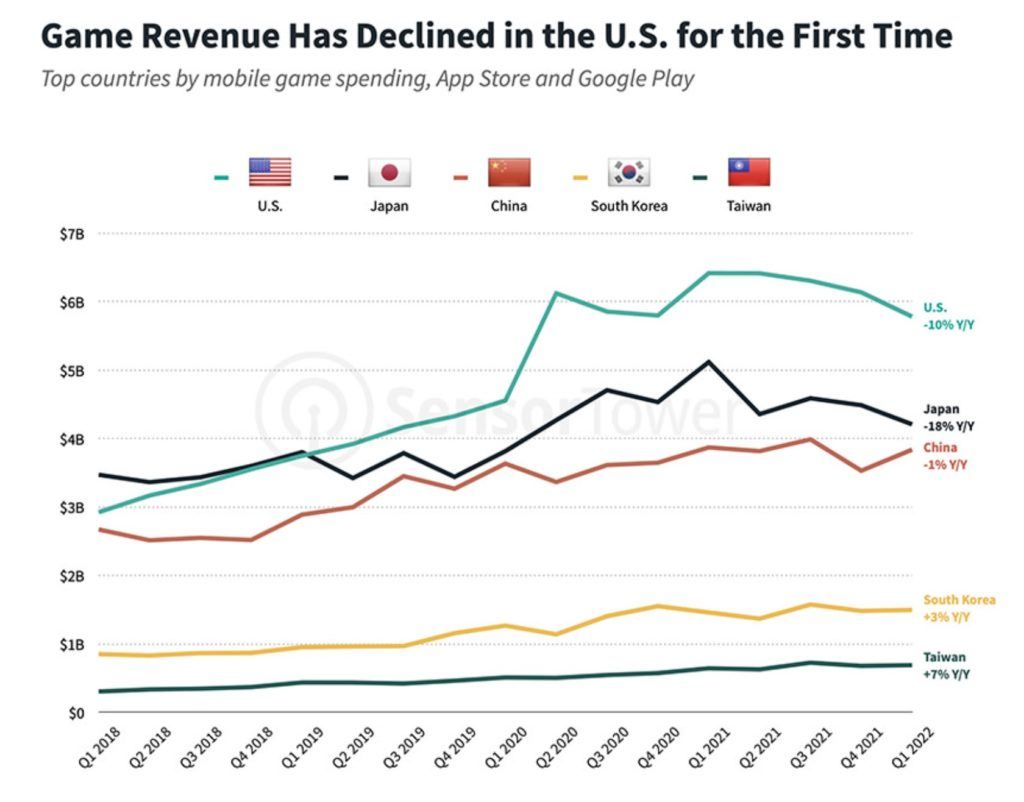 Although US mobile gamer spending climbed above $6 billion throughout 2021, the market declined 10% compared to the previous year.
Japan is the second-largest mobile games market with revenues down 18% to $4.2 billion. 
China followed in third spot at a drop of 1%, while South Korea and Taiwan markets continue to increase in terms of player spending at 3% and 7%, respectively. 
Overall, the US and Japan lost 3% in market share of global gaming revenues in Q1 2022 while countries outside of the top five continue to post gains.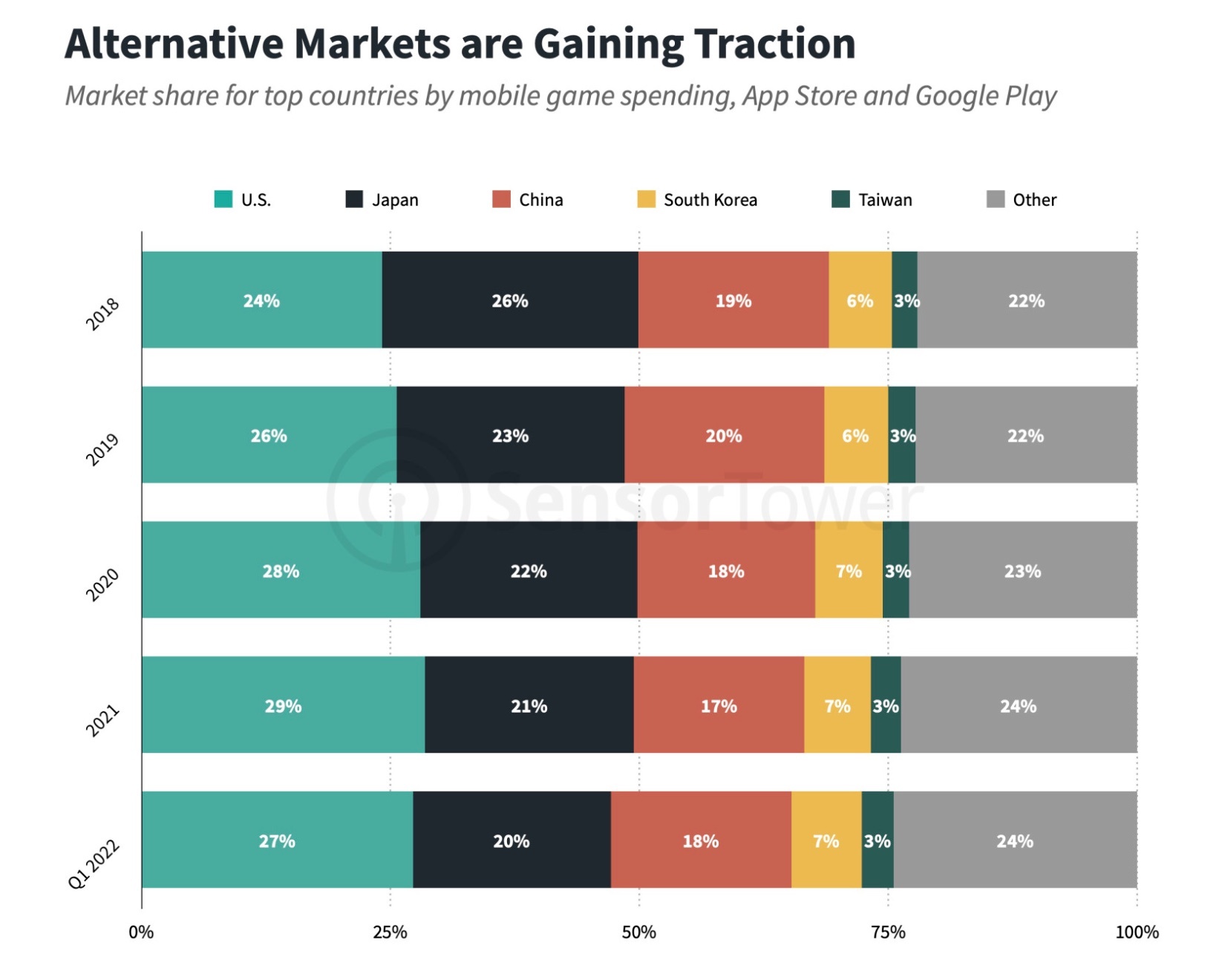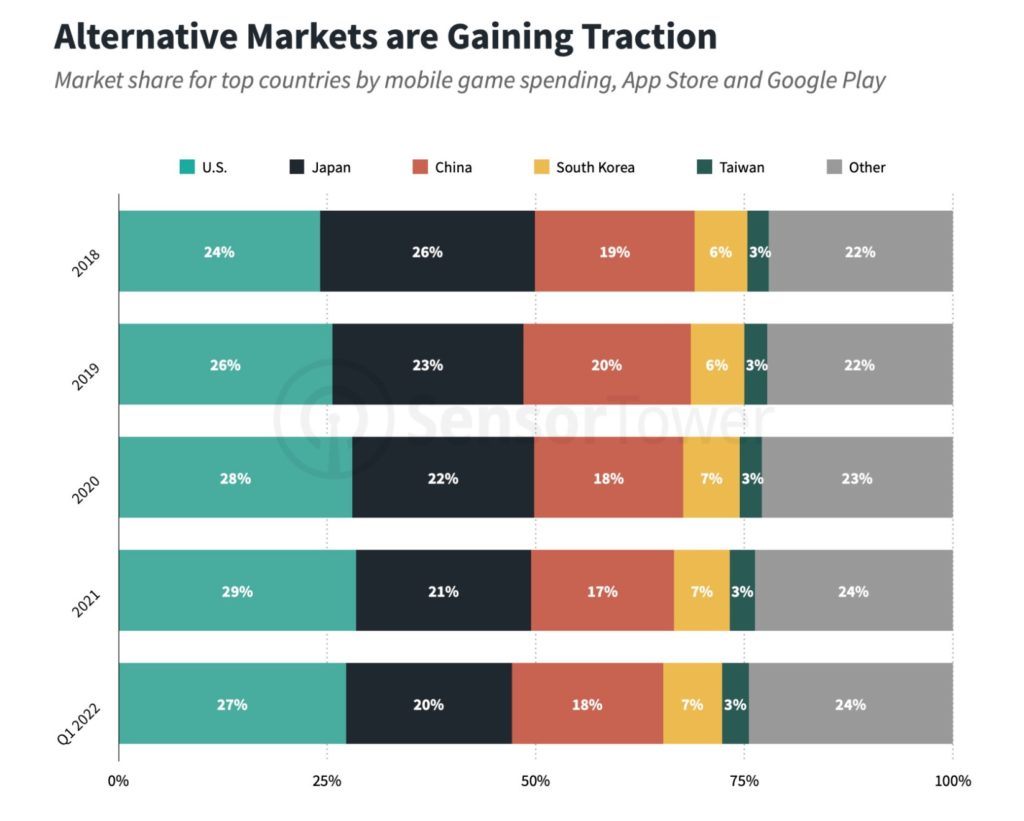 This signals that game publishers are finally tapping markets where there's still potential for growth. 
India dominates for downloads, accumulating 2.2 billion installs in Q1 2022, or 15% of total downloads. 
Downloads in the US were stable at below 10% of worldwide installs, while Brazil grew faster than the US and may even surprise it later this year.
In terms of genre, RPG was the top mobile game genre globally followed by Strategy and Puzzle games.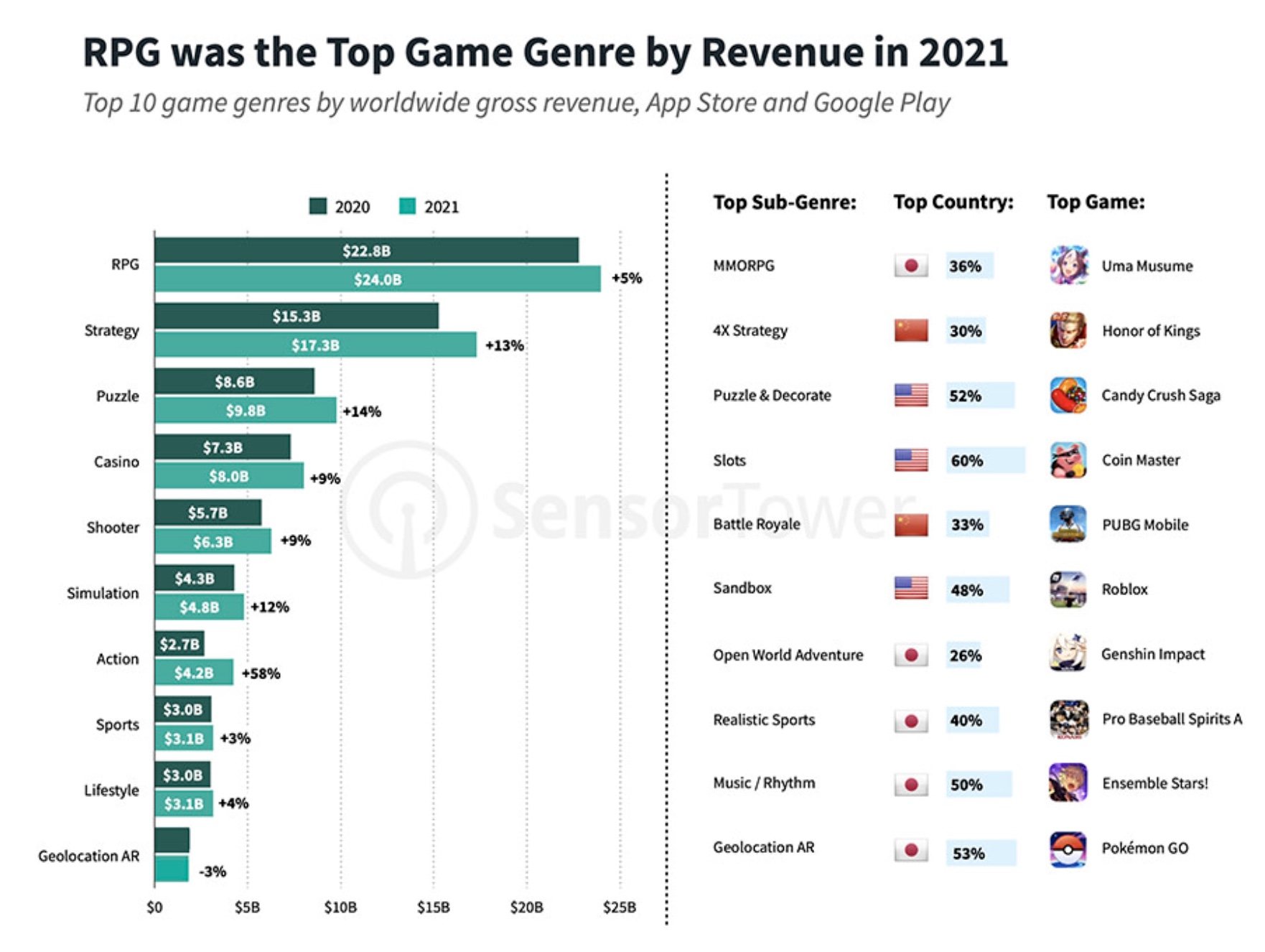 Strategy game player spending grew $2 billion year-on-year while RPG followed at $1.2 billion and Puzzle games grew $1.1 billion. 
Action was the fastest-growing genre where player spending rose 58% given the strong performance of Genshin Impact. Puzzles grew 14% and Strategy games jumped 13%.