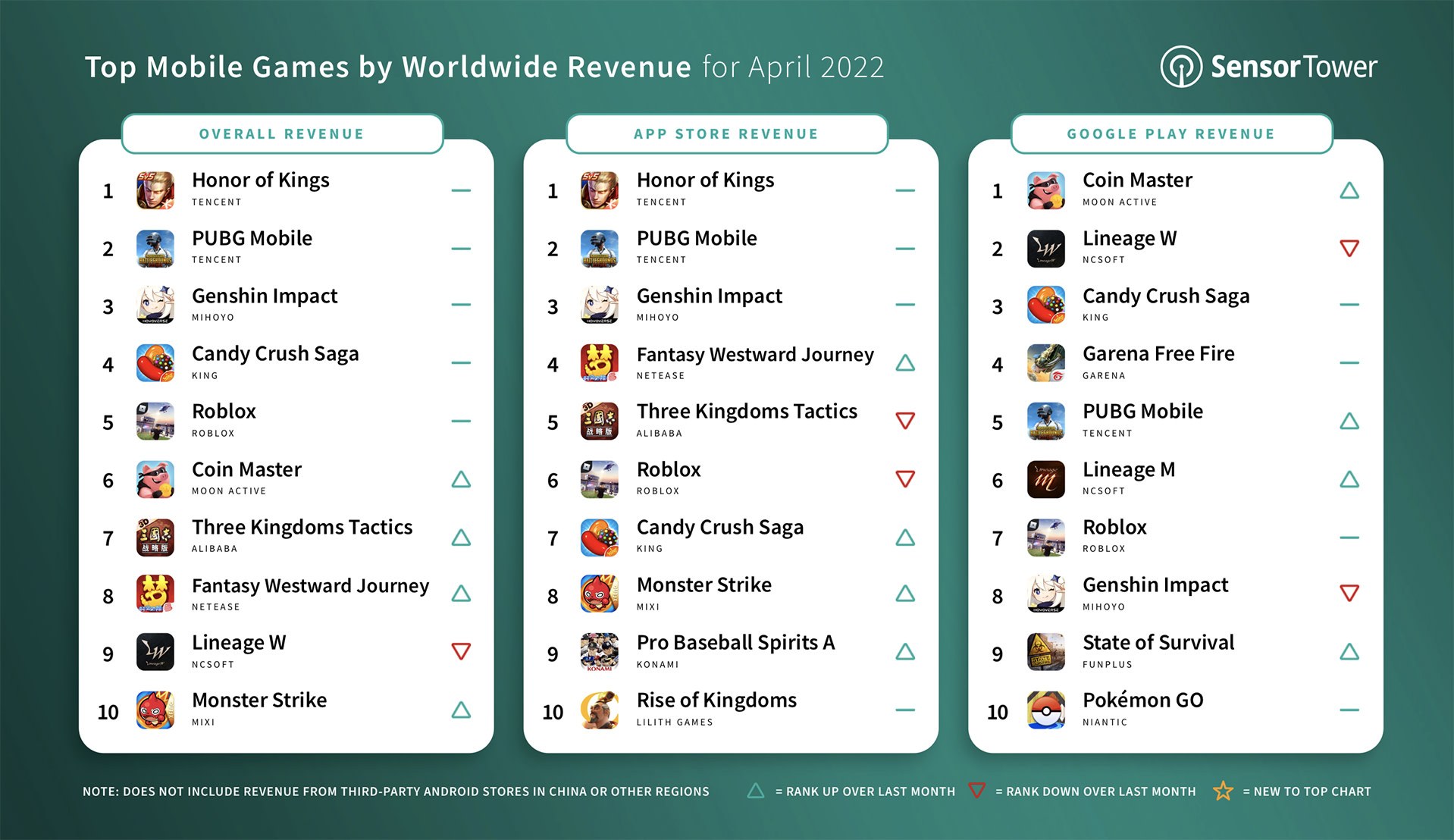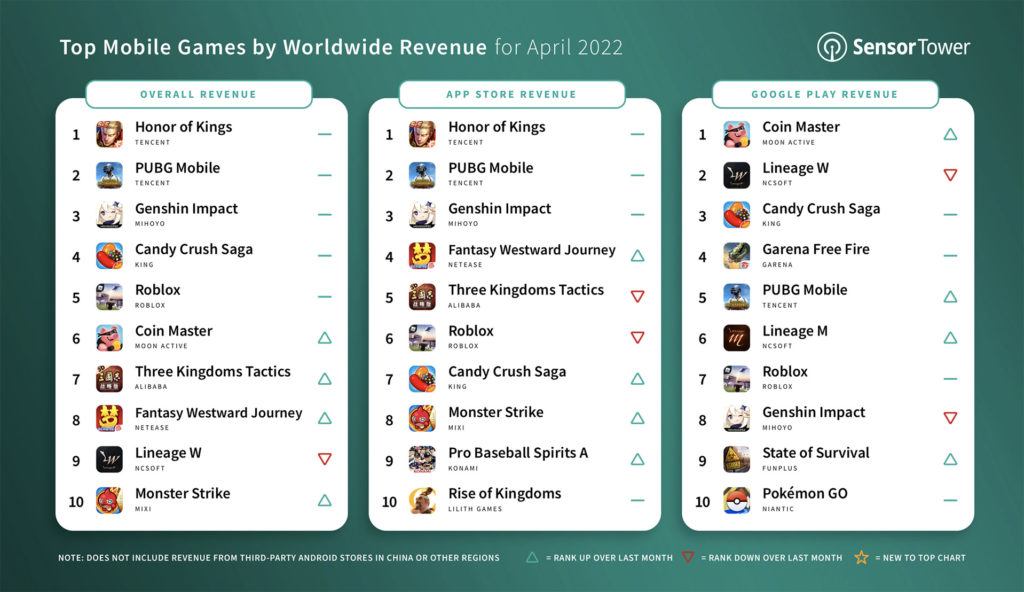 Approximately $7 billion were generated from mobile player spending on the App Store and Google Play in April 2022, a drop of 4.6% over the previous year. 
That's according to the latest data shared by SensorTower. 
The US was the top market for global mobile game revenues, generating $1.9 billion or around 28% of total spending. China ranked second for revenue at 20% followed by Japan at 18%.
The single top-grossing game for April 2022 was Honor of Kings from Tencent with a player spending of $274.5 million, a 6.2% rise from April last year. 
Most of the game's revenue came from China (96%) followed by Thailand and Taiwan (1.4% each). 
PUBG Mobile continues to be a major challenger and was the second highest earning game for April at $218 million in gross revenues. 
Its revenue distribution is a little more varied with u62% comping from China and around 9% from the US. 
Other games that performed strongly included Genshin Impact, Candy Crush Saga and Roblox.